Raytheon, Northrop Grumman Team Down-selected for US Army's Next-generation Precision Strike Missile
March 27, 2023 | Business Wire
Estimated reading time: 1 minute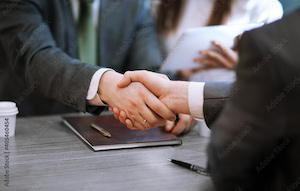 The U.S. Army selected Raytheon Technologies to advance its design for the Long Range Maneuverable Fires program, intended to become Precision Strike Missile (PrSM) Increment 4. Working collaboratively with Northrop Grumman, the team will mature its innovative design, featuring advanced propulsion technology as a key enabler for extending range, as well as enhancements for survivability and lethality.
During this phase of the program, Raytheon and Northrop Grumman will partner to co-design, build and test the propulsion subsystem for DeepStrike®-ER, an advanced missile solution that will demonstrate the capability to achieve the Army's desired range and effectiveness against next-generation threats.
"Our experience in developing the most sophisticated missile technologies in the world uniquely positions Raytheon to partner with the Army to address this high-priority modernization program," said Tom Laliberty, president of Land Warfare & Air Defense at Raytheon Missiles & Defense. "This legacy, coupled with our creative partnerships to bring together proven technologies, enables us to deliver a superior solution that meets or exceeds the requirements for the critical long-range precision fires mission."
"Northrop Grumman's ongoing investment in new propulsion technologies and infrastructure support the growing need for efficient and effective missile systems," said Jim Kalberer, vice president of Missile Products at Northrop Grumman. "Our mission-tailored solution will include advanced propulsion technology and key components designed to increase capacity within the launch system and achieve optimal range extension."
Developed in collaboration with the Australian Defence Forces, this next-generation weapon is the U.S. Army's future long-range precision strike missile, offering improved capabilities over the Army Tactical Missile System to engage a variety of threats with unparalleled range and accuracy. The missile, which is being procured and developed in four increments addressing specific operational requirements, is designed for integration into currently fielded Army platforms.
---
Suggested Items
09/27/2023 | HyRel
HyRel Technologies, a global provider of quick turn semiconductor modification solutions, is proud to announce that Brian Watson, the company's Founder and President, will be a featured presenter at SMTA International. The event is scheduled to take place on Tuesday, October 10.
09/27/2023 | I-Connect007 Editorial Team
Oved Shapira is CEO of PCB Technologies, the Israeli-based printed circuit provider. PCB Technologies has recently invested in facilities and expertise to design, fabricate, and assemble substrates, a key component for advanced packaging technologies. Oved spoke with Barry Matties and Nolan Johnson about how advanced packaging will influence the industry. He said it will shift everything, including design, fabrication, assembly techniques, and capital equipment development. Some of these shifts might be subtle, and others more seismic. Whatever the changes, Oved says it's coming.
09/26/2023 | Airbus
During the German National Aviation Conference in Hamburg, Airbus Helicopters unveiled the PioneerLab, its new twin-engine technology demonstrator based on the H145 platform.
09/26/2023 | Cadence Design Systems, Inc.
Cadence Design Systems, Inc. announced the expansion of its node-to-node design migration flow based on the Cadence® Virtuoso® Studio, which is compatible with all TSMC advanced nodes, including the latest N3E and N2 process technologies.
09/25/2023 | HyRel
HyRel Technologies, a global provider of quick turn semiconductor modification solutions, proudly announces that it earned the prestigious AS9100 certification.