Raytheon, Northrop Grumman Team Down-selected for US Army's Next-generation Precision Strike Missile
March 27, 2023 | Business Wire
Estimated reading time: 1 minute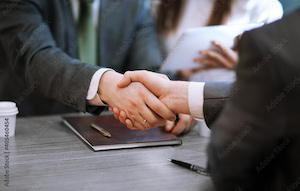 The U.S. Army selected Raytheon Technologies to advance its design for the Long Range Maneuverable Fires program, intended to become Precision Strike Missile (PrSM) Increment 4. Working collaboratively with Northrop Grumman, the team will mature its innovative design, featuring advanced propulsion technology as a key enabler for extending range, as well as enhancements for survivability and lethality.
During this phase of the program, Raytheon and Northrop Grumman will partner to co-design, build and test the propulsion subsystem for DeepStrike®-ER, an advanced missile solution that will demonstrate the capability to achieve the Army's desired range and effectiveness against next-generation threats.
"Our experience in developing the most sophisticated missile technologies in the world uniquely positions Raytheon to partner with the Army to address this high-priority modernization program," said Tom Laliberty, president of Land Warfare & Air Defense at Raytheon Missiles & Defense. "This legacy, coupled with our creative partnerships to bring together proven technologies, enables us to deliver a superior solution that meets or exceeds the requirements for the critical long-range precision fires mission."
"Northrop Grumman's ongoing investment in new propulsion technologies and infrastructure support the growing need for efficient and effective missile systems," said Jim Kalberer, vice president of Missile Products at Northrop Grumman. "Our mission-tailored solution will include advanced propulsion technology and key components designed to increase capacity within the launch system and achieve optimal range extension."
Developed in collaboration with the Australian Defence Forces, this next-generation weapon is the U.S. Army's future long-range precision strike missile, offering improved capabilities over the Army Tactical Missile System to engage a variety of threats with unparalleled range and accuracy. The missile, which is being procured and developed in four increments addressing specific operational requirements, is designed for integration into currently fielded Army platforms.
---
Suggested Items
12/04/2023 | USPAE
Seven microelectronics firms received nearly $10 million in combined funding to commercialize technologies of interest to the U.S. military services as winners of the Defense Business Accelerator (DBX) Microelectronics Challenge. This groundbreaking initiative is funded by the Department of Defense (DoD) and led by the U.S. Partnership for Assured Electronics (USPAE).
11/29/2023 | HyRel
HyRel Technologies, a global provider of quick turn semiconductor modification solutions, is pleased to announce a strategic partnership with EQC Southeast as its manufacturers' representative.
11/27/2023 | Cambridge University
The Cambridge Open Zettascale Lab is hosting Dawn, the UK's fastest artificial intelligence (AI) supercomputer, which has been built by the University of Cambridge Research Computing Services, Intel and Dell Technologies.
11/23/2023 | BUSINESS WIRE
Keysight Technologies, Inc. and MediaTek have successfully completed 5G New Radio (NR) and 5G reduced capability (RedCap) interoperability development testing (IODT) based on the 3GPP Release 17 (Rel-17) standard. The testing verified the latest MediaTek 5G modem technologies using Keysight's 5G Network Emulation Solutions.
11/22/2023 | IPC
The U.S. Government's announcement of a national strategy for "advanced packaging" under the CHIPS for America Program is a big step toward ensuring the resiliency and security of the U.S. supply chain for advanced electronics.