Raytheon, Northrop Grumman Team Down-selected for US Army's Next-generation Precision Strike Missile
March 27, 2023 | Business Wire
Estimated reading time: 1 minute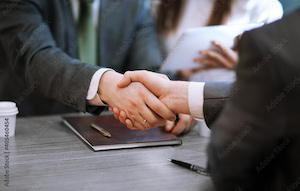 The U.S. Army selected Raytheon Technologies to advance its design for the Long Range Maneuverable Fires program, intended to become Precision Strike Missile (PrSM) Increment 4. Working collaboratively with Northrop Grumman, the team will mature its innovative design, featuring advanced propulsion technology as a key enabler for extending range, as well as enhancements for survivability and lethality.
During this phase of the program, Raytheon and Northrop Grumman will partner to co-design, build and test the propulsion subsystem for DeepStrike®-ER, an advanced missile solution that will demonstrate the capability to achieve the Army's desired range and effectiveness against next-generation threats.
"Our experience in developing the most sophisticated missile technologies in the world uniquely positions Raytheon to partner with the Army to address this high-priority modernization program," said Tom Laliberty, president of Land Warfare & Air Defense at Raytheon Missiles & Defense. "This legacy, coupled with our creative partnerships to bring together proven technologies, enables us to deliver a superior solution that meets or exceeds the requirements for the critical long-range precision fires mission."
"Northrop Grumman's ongoing investment in new propulsion technologies and infrastructure support the growing need for efficient and effective missile systems," said Jim Kalberer, vice president of Missile Products at Northrop Grumman. "Our mission-tailored solution will include advanced propulsion technology and key components designed to increase capacity within the launch system and achieve optimal range extension."
Developed in collaboration with the Australian Defence Forces, this next-generation weapon is the U.S. Army's future long-range precision strike missile, offering improved capabilities over the Army Tactical Missile System to engage a variety of threats with unparalleled range and accuracy. The missile, which is being procured and developed in four increments addressing specific operational requirements, is designed for integration into currently fielded Army platforms.
---
Suggested Items
09/19/2023 | Anaya Vardya -- Column: Standard of Excellence
In my last column, I discussed cutting-edge innovations in printed circuit board technology, focusing on innovative trends in ultra HDI, embedded passives and components, green PCBs, and advanced substrate materials. This month, I'm following up with the products these new PCB technologies are destined for. Why do we need all these new technologies?
09/18/2023 | Altus Group
Altus Group, a leading UK and Ireland distributor of electronics assembly equipment, will be supporting key suppliers at Productronica 2023 in Munich, Germany from 14-17 November.
09/15/2023 | Gartner, Inc.
Gartner, Inc. highlighted five technologies that will transform the digital future of organizations. They include digital humans, satellite communications, tiny ambient IoT, secure computation and autonomic robots.
09/14/2023 | PRNewswire
Xanadu (xanadu.ai), a world leader in photonic quantum computing, announced a partnership with the Electronics and Telecommunications Research Institute (ETRI), a top South Korean government-funded research institution.
09/11/2023 | Qualcomm Technologies, Inc.
Qualcomm Technologies, Inc. today announced that it has entered into an agreement with Apple Inc. to supply Snapdragon® 5G Modem?RF Systems for smartphone launches in 2024, 2025 and 2026.