Books

Featured Books

pcb007 Magazine

Latest Issues

Current Issue

The Registration Sweet Spot

Registration is underrated and underappreciated. The key is to ensure proper registration from layer to layer across the entire printed circuit board. It's a holistic process requiring anticipation, prediction, precise attention at each step, and detailed data tracking and monitoring.

High-reliability Fabrication

In this month's issue, our expert contributors discuss the latest in technologies, trends, complexities and resources regarding high-reliability fabrication.

Finding Ultra

New demands on PCB fabrication, namely advanced packaging, ultra high density interconnect (UHDI), and new specialty materials, are converging, changing the landscape of our business. Is it time to start paying close attention to this convergence?

Columns

Latest Columns

||| MENU
IPC Welcomes U.S. Presidential Determination Prioritizing Domestic Development of Printed Circuit Boards and IC Substrates
March 27, 2023 | IPC
Estimated reading time: 2 minutes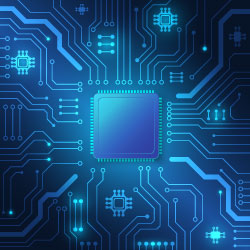 BANNOCKBURN, Ill., USA, March 27, 2023 – IPC, the global association representing the electronics manufacturing industry, welcomes the action of U.S. President Joe Biden today in issuing a "presidential determination" that prioritizes the domestic development of printed circuit boards (PCBs) and advanced packaging, including IC substrates, under Title III of the Defense Production Act (DPA).
IPC, along with partners including the U.S. Partnership for Assured Electronics (USPAE) and the PCB Association of America (PCBAA), has been calling on President Biden to address urgent industrial base vulnerabilities and deliver on the promise of the CHIPS Act through a "silicon-to-systems" innovation strategy, which today's determination will help achieve.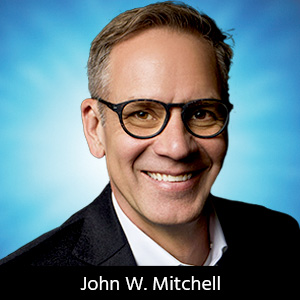 IPC President and CEO John Mitchell said, "Increasing domestic chips production without bolstering the manufacture of cutting-edge PCBs and IC substrates risks lengthening the semiconductor supply chain, because many of the chips made in California or Ohio will still have to be sent outside of the United States for packaging and assembly into finished products.
"The erosion of U.S. PCB capabilities and capacity has compromised national and economic security, as the U.S. share of global PCB production has fallen from 30% to 4%, making the nation heavily reliant on a global supply chain that is itself in turmoil," Mitchell added. "Today's presidential determination is a key step toward moving beyond a silicon-only mindset and rebuilding the wider U.S. electronics manufacturing industry. We look forward to working with Congress and the Executive Branch to ensure this effort is fully funded and implemented."
On Friday, President Biden announced an additional $50 million in Defense Production Act funding for U.S. and Canadian companies to invest in advanced packaging for semiconductors and printed circuit boards. On Feb. 23, Commerce Secretary Gina Raimondo said the U.S. will develop multiple high-volume advanced packaging facilities and become a global leader in chip packaging technologies. The Biden administration's year-long assessment of the ICT supply chain, released in February 2022, highlighted the importance of PCB fabrication and assembly in electronics manufacturing and recommended that government programs like Title III be used to bolster the strength of U.S. PCB manufacturers. The issuance of this presidential determination is a crucial first step towards securing the domestic supply of these critical electronic components.
IPC looks forward to continuing to work with the Biden administration, the U.S. Congress, and industry partners to support long-term policy and funding to rebuild the entire ecosystem that sustains innovative, resilient, and secure electronics manufacturing.
For more information, visit www.IPC.org.
---
Suggested Items
12/08/2023 | TT Electronics
TT Electronics, a leading provider of global manufacturing solutions and engineered technologies, announced today that one of its Asia electronics manufacturing facilities has received approval from the Food and Drug Administration (FDA), through its premarket approval (PMA) supplement evaluation process, to manufacture Class IIa devices on behalf of global medical OEM customers.
12/07/2023 | VDL Groep
VDL Groep has strengthened its position in the high-quality electronics market. The industrial family business with its head office in Eindhoven has acquired Rena Electronica from Zundert.
12/05/2023 | HANZA
HANZA AB has signed an agreement to acquire all shares in Orbit One AB, a Swedish company that offers contract manufacturing of electronics and electromechanics. Orbit One has annual sales of approximately SEK 1.1 billion with an operating profit (EBITA) of approximately SEK 70 million.
12/05/2023 | IPC
Electronics industry sentiment improved during November with demand sentiment also taking a solid step up over the last 30 days per IPC's November 2023 Global Sentiment of the Electronics Supply Chain Report.
12/05/2023 | Robert Erickson and Lorena Villanueva, IPC
About 200 kilometers (125 miles) north of Mexico City lies Queretaro, an area rich in history, with stone streets and public squares, and which twice has been the country's capital. But it's also quickly becoming a global capital of electronics manufacturing, especially aeronautics, and was the location for the first IPC Day Mexico this past June.