Books

Featured Books

pcb007 Magazine

Latest Issues

Current Issue

Finding Ultra

New demands on PCB fabrication, namely advanced packaging, ultra high density interconnect (UHDI), and new specialty materials, are converging, changing the landscape of our business. Is it time to start paying close attention to this convergence?

Developing a Strategy

A solid strategy is a critical part of success. This month, we asked some of the top industry leaders and business strategy "gurus" to share their thoughts on developing strategies.

Winning With TQM

In this issue, we explore how TQM has entered the DNA of continuous improvement disciplines, and the role leadership transformation plays in this. If you've ever competed against a TQM company, you understand their winning advantage.

Columns

Latest Columns

||| MENU
IPC Welcomes U.S. Presidential Determination Prioritizing Domestic Development of Printed Circuit Boards and IC Substrates
March 27, 2023 | IPC
Estimated reading time: 2 minutes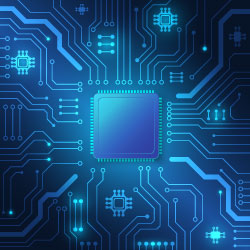 BANNOCKBURN, Ill., USA, March 27, 2023 – IPC, the global association representing the electronics manufacturing industry, welcomes the action of U.S. President Joe Biden today in issuing a "presidential determination" that prioritizes the domestic development of printed circuit boards (PCBs) and advanced packaging, including IC substrates, under Title III of the Defense Production Act (DPA).
IPC, along with partners including the U.S. Partnership for Assured Electronics (USPAE) and the PCB Association of America (PCBAA), has been calling on President Biden to address urgent industrial base vulnerabilities and deliver on the promise of the CHIPS Act through a "silicon-to-systems" innovation strategy, which today's determination will help achieve.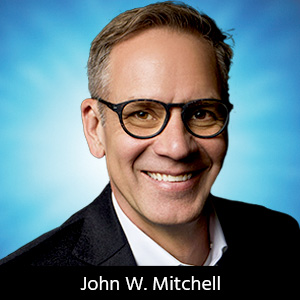 IPC President and CEO John Mitchell said, "Increasing domestic chips production without bolstering the manufacture of cutting-edge PCBs and IC substrates risks lengthening the semiconductor supply chain, because many of the chips made in California or Ohio will still have to be sent outside of the United States for packaging and assembly into finished products.
"The erosion of U.S. PCB capabilities and capacity has compromised national and economic security, as the U.S. share of global PCB production has fallen from 30% to 4%, making the nation heavily reliant on a global supply chain that is itself in turmoil," Mitchell added. "Today's presidential determination is a key step toward moving beyond a silicon-only mindset and rebuilding the wider U.S. electronics manufacturing industry. We look forward to working with Congress and the Executive Branch to ensure this effort is fully funded and implemented."
On Friday, President Biden announced an additional $50 million in Defense Production Act funding for U.S. and Canadian companies to invest in advanced packaging for semiconductors and printed circuit boards. On Feb. 23, Commerce Secretary Gina Raimondo said the U.S. will develop multiple high-volume advanced packaging facilities and become a global leader in chip packaging technologies. The Biden administration's year-long assessment of the ICT supply chain, released in February 2022, highlighted the importance of PCB fabrication and assembly in electronics manufacturing and recommended that government programs like Title III be used to bolster the strength of U.S. PCB manufacturers. The issuance of this presidential determination is a crucial first step towards securing the domestic supply of these critical electronic components.
IPC looks forward to continuing to work with the Biden administration, the U.S. Congress, and industry partners to support long-term policy and funding to rebuild the entire ecosystem that sustains innovative, resilient, and secure electronics manufacturing.
For more information, visit www.IPC.org.
---
Suggested Items
09/27/2023 | iNEMI
Join iNEMI and ZESTRON in Shenzhen on October 13 for a full-day workshop on reliability requirements and challenges for automotive electronics and to share the latest information about standards development for this market segment.
09/26/2023 | SMTA
SMTA is pleased to announce Catherine Wong, Foothill College, has been selected as the recipient of the 2023 JoAnn Stromberg Student Leader Scholarship.
09/25/2023 | Purdue University
Purdue University continues building momentum as America's leading university in semiconductors, with a broad range of updates this fall semester.
09/25/2023 | Alison James
"Electronics systems are at the heart of almost all modern technology. The performance and functionality of these systems have increased at breathtaking speed, chiefly as a result of advancements in semiconductor technology. Semiconductors do not function in isolation," writes Alison James, IPC senior director of government relations, in a 2023 report for the European Commission's Directorate General for Internal Market, Industry, Entrepreneurship. "These electronics systems feature prominently in key sectors like defence, aerospace, space, automotive, medical, and high-performance computing, but electronics are vital to every industry and are central to a variety of EU priorities, including the twin digital and green transitions and Europe's technological sovereignty."
09/25/2023 | APCT
APCT, a leading name in the PCB and electronics industry, is delighted to announce the appointment of Peter Austin as its President and CEO, effective September 1. Peter takes the reins from former CEO, Steve Robinson, who has retired after years of dedicated service to the company.