Books

Featured Books

smt007 Magazine

Latest Issues

Current Issue

Economic Headwinds

This issue takes stock of the current economic outlook and how companies are using current conditions to move themselves through technological evolutions, workforce shifts, and financial changes. Even with these headwinds, there's forward progress to be made.

Attracting New Talent

To get different results in staffing, you must change how you define, promote and recruit your job opportunities. How do you become magnetic to high-quality early-career candidates?

Test and Inspection

Test and inspection methods are undergoing rapid change. In this issue, we consider the influence of AOI, AI, and human eyes. How exactly are these pieces of the puzzle changing the role of test and inspection?

Columns

Latest Columns

||| MENU
Arch Systems Releases Action Manager
March 29, 2023 | Arch Systems
Estimated reading time: 1 minute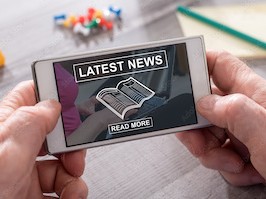 Arch Systems, the leading provider of machine data and analytics for electronics assembly operations, has just released its newest product, the Arch FX Action Manager, allowing factory operators to automate responses to alerts using real-time data and built in industry knowledge.
Action Manager builds on the award-winning ArchFX platform, which uses modern data and connectivity technology to collect, store, and analyze machine performance signals. Combined with expert industry knowledge, Action Manager identifies issues on the factory floor and automates responses to them.
"Not only can Action Manager help solve problems faster, it enables IT and OT to work together in an unprecedented way," said Arch CTO, Tim Burke. "Operations can make use of information that is inspired by the best practices in the industry using data direct from the machines on the factory floor, without additional support from IT teams."
The ArchFX Platform combines direct-to-machine connectors, globally scalable data brokers, cloud-based analytics, and action monitoring capabilities for an end-to-end solution that achieves record speed from project conception to analytics-driven actions. Millions of data points from all over the globe are sent every hour through ArchFX's advanced AI/ML technologies. With the largest library of SMT machine connectors in the world, ArchFX extracts and processes data in just days and weeks, not years, all without disrupting existing operations.
Arch has built the largest collaboration of industry domain experts working hand-in-hand with data scientists to constantly map new signals from the noisy data, adding them to the ever-growing library of actionable insights. These insights are changing how manufacturers tackle their most complex problems, allowing them to simplify and align actions both on the shop floor and the top floor.
---
Suggested Items
12/05/2023 | American Standard Circuits
West Chicago, Illinois-based PCB fabricator American Standard Circuits will be exhibiting at this year's Annual Association of Old Crows International Symposium to be held from December 11 through the 13th in National Harbor, Maryland.
12/05/2023 | Mycronic
Mycronic AB has received an order for an SLX mask writer from a new customer in Asia. The order value is in the range of USD 5-7 million. Delivery of the system is planned for the first quarter of 2025.
12/05/2023 | Robert Erickson and Lorena Villanueva, IPC
About 200 kilometers (125 miles) north of Mexico City lies Queretaro, an area rich in history, with stone streets and public squares, and which twice has been the country's capital. But it's also quickly becoming a global capital of electronics manufacturing, especially aeronautics, and was the location for the first IPC Day Mexico this past June.
12/04/2023 | iNEMI
The third session in iNEMI's Counterfeit Components series which will be hold Thursday, December 7, 2023 / 11:00 a.m.—12:30 p.m. EST (US), will look at emerging technologies for detection and mitigation. We will also look at what is ahead for hardware security and review results of an industry survey regarding experiences with counterfeit components and strategies used to mitigate risk.
12/04/2023 | Siemens
Siemens AG, a leading technology company, and Intel Corporation, one of the world's largest semiconductor companies, have signed a memorandum of understanding (MoU) to collaborate on driving digitalization and sustainability of microelectronics manufacturing.