Books

Featured Books

smt007 Magazine

Latest Issues

Current Issue

Chips Don't Float

In Europe and the U.S., legislation is under way to revitalize PCB fabrication and packaging. What is the status of this work, and how specifically does this change the industry landscape for EMS companies? What will help keep us afloat?

Flying High With Digital Twin

The opportunity to use manufacturing simulation as a test bed for job planning and process optimization brings continuous improvement into the modern age. This may be an all-or-nothing type of project, but it's worth the investment.

Artificial Intelligence

In this issue, we (and AI) explored how and when artificial intelligence plays a role in manufacturing today. Whether on the factory floor, or in the front office, AI applications are emerging and changing how we approach planning, processes and problem solving.

Columns

Latest Columns

||| MENU
Arch Systems Releases Action Manager
March 29, 2023 | Arch Systems
Estimated reading time: 1 minute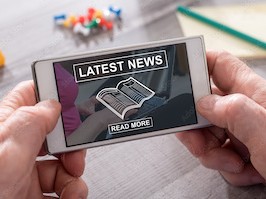 Arch Systems, the leading provider of machine data and analytics for electronics assembly operations, has just released its newest product, the Arch FX Action Manager, allowing factory operators to automate responses to alerts using real-time data and built in industry knowledge.
Action Manager builds on the award-winning ArchFX platform, which uses modern data and connectivity technology to collect, store, and analyze machine performance signals. Combined with expert industry knowledge, Action Manager identifies issues on the factory floor and automates responses to them.
"Not only can Action Manager help solve problems faster, it enables IT and OT to work together in an unprecedented way," said Arch CTO, Tim Burke. "Operations can make use of information that is inspired by the best practices in the industry using data direct from the machines on the factory floor, without additional support from IT teams."
The ArchFX Platform combines direct-to-machine connectors, globally scalable data brokers, cloud-based analytics, and action monitoring capabilities for an end-to-end solution that achieves record speed from project conception to analytics-driven actions. Millions of data points from all over the globe are sent every hour through ArchFX's advanced AI/ML technologies. With the largest library of SMT machine connectors in the world, ArchFX extracts and processes data in just days and weeks, not years, all without disrupting existing operations.
Arch has built the largest collaboration of industry domain experts working hand-in-hand with data scientists to constantly map new signals from the noisy data, adding them to the ever-growing library of actionable insights. These insights are changing how manufacturers tackle their most complex problems, allowing them to simplify and align actions both on the shop floor and the top floor.
---
Suggested Items
09/21/2023 | SEMI
The SEMI Semiconductor Climate Consortium (SCC) issued its first report of the semiconductor ecosystem's greenhouse gas (GHG) emissions profile, an in-depth analysis of the semiconductor value chain's carbon footprint and priority-ranked carbon emission sources for the industry to address.
09/20/2023 | PDR
PDR is set to showcase its cutting-edge IR-E3 Series of SMD/BGA IR rework systems, as well as its industry-leading X-ray solutions.
09/20/2023 | Hentec Industries/RPS Automation
Hentec Industries/RPS Automation, a leading manufacturer of selective soldering, component lead tinning and solderability test equipment, announces that it has added assembly and production staff members to its team to accommodate its recent increase in sales and order demand.
09/20/2023 | Austin American Technology (AAT)
Austin American Technology (AAT) is proud to announce its pivotal role as a key sponsor for the on-camera interviews conducted by Justin Cody Worden for What's New in Electronics (WNIE) at SMTA International 2023, October 10-11 in Minneapolis, MN.
09/19/2023 | Nolan Johnson -- Column: Nolan's Notes
When I stop to consider the dynamics in our industry at this moment, I keep coming back to the idea of "convergence." Aspects of our industry historically thought of as distinct and separate are blurring the lines and overlapping. As I look back on our coverage in the past five years, I see convergence taking place, moving like a glacier—slow and steady but with formidable force. In this issue of PCB007 Magazine, the three areas of convergence we consider are materials, advanced packaging, and UHDI.