Books

Featured Books

pcb007 Magazine

Latest Issues

Current Issue

The Registration Sweet Spot

Registration is underrated and underappreciated. The key is to ensure proper registration from layer to layer across the entire printed circuit board. It's a holistic process requiring anticipation, prediction, precise attention at each step, and detailed data tracking and monitoring.

High-reliability Fabrication

In this month's issue, our expert contributors discuss the latest in technologies, trends, complexities and resources regarding high-reliability fabrication.

Finding Ultra

New demands on PCB fabrication, namely advanced packaging, ultra high density interconnect (UHDI), and new specialty materials, are converging, changing the landscape of our business. Is it time to start paying close attention to this convergence?

Columns

Latest Columns

||| MENU
Organizing Materials Differently at Ventec
March 29, 2023 | Pete Starkey, I-Connect007
Estimated reading time: 2 minutes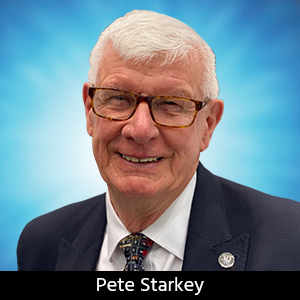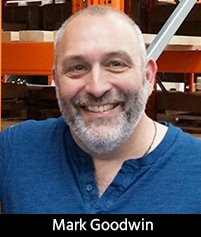 At a recent industry conference, technical editor Pete Starkey caught some time with Ventec's Mark Goodwin and Didier Mauve. In this conversation, Mark and Didier discuss Ventec's work to curate their product offerings into functional categories based on function and target application. The pair also share their thinking on markets which they see as driving material development work. When material performance becomes an integral part of the PCB's performance specifications, the traditional way of categorizing materials may not do the job.
Today, we will have a conversation about some of the technical aspects of materials and some of the new materials that are available. Mark, could I ask you to give us a little bit of an introduction to Ventec?
Mark Goodwin: Yes, Ventec has been known as an FR-4, a polyimide supplier, a thermal management supplier, and we've had a few things in the high-speed digital area, tec-speed up to 7 now. We are really widening the scope and range of materials we supply and starting to shift the business toward supplying some of those higher technology materials.
Ventec is very well placed to do this because of the way our factories are built with many treaters, which means we can run many products. We also have a mixture of presses, everything from our big 20-opening double format presses for FR-4, to smaller format presses with six or eight openings to allow us to make smaller quantities and very quick delivery.
The key is about supply chain and availability, and that's why I invited Didier Mauve, head of our global OEM and technology, to be part of the conversation; there's a lot of technology in these products. I'm a supply chain guy, far from technical, and the strength of what we're doing here is bringing both technology and supply chain together. We have the great manufacturing capability of Ventec, with product development skills led by Bill Wang, technical and quality director, but also with input from what we learn from the OEMs. Didier's team from around the globe is bringing that all together. The output from that is a series of products and product families which will be developed further, and which open a new direction for us. We'll keep doing the things we do but with an additional avenue of materials and technology that we've not been present in before.
We believe the world needs more suppliers in that field. When you think about things like supply chain security and all the instability in the world, now is the time to strengthen your risk mitigation strategies. We've all learned a lot about these things over the past two or three years, and how important resiliency is as part of the mix. It's no good having technology at a price you can't afford, or with logistics that don't deliver it where and when you need it, at the right quality and price.
Finally, a key part of all this is curating our solutions into material sets that are relevant to market sectors and applications, because we don't want to create an extra load of work wading through our now extensive portfolio of materials to find what they're looking for. We're trying to make it easy.
To read this entire conversation, which appeared in the March 2023 issue of PCB007 Magazine, click here.
---
Suggested Items
11/29/2023 | Intel
Ahead of Enlit Europe, Intel announced that its technology is helping power the Edge for Smart Secondary Substations (E4S) Alliance's new solution to modernize the energy grid.
11/29/2023 | HyRel
HyRel Technologies, a global provider of quick turn semiconductor modification solutions, is pleased to announce a strategic partnership with EQC Southeast as its manufacturers' representative.
11/29/2023 | Inovaxe
Inovaxe, a world leader and provider of innovative material handling and inventory control systems, proudly announces its role as a distributor for VisiConsult's innovative X-ray Counter solutions in the United States.
11/29/2023 | Anaya Vardya -- Column: Standard of Excellence
To sustain a standard of excellence, it's equally important to look at both what we're doing today as well as what we'll do in the future. In other words, plan ahead. In that spirit, I thought it would be prudent to peek into the future and talk about what a printed circuit board fabrication facility with a "standard of excellence" will look like five years from now.
11/28/2023 | Lockheed Martin
Lockheed Martin will soon launch a unique wideband Electronically Steerable Antenna (ESA) payload demonstrator to show the company's investment in advanced technology to perform missions faster once on orbit. The payload demonstrator, which will launch aboard Firefly Aerospace's Alpha rocket, extends Lockheed Martin's significant investment in scalable wideband ESA technology development to showcasing an actual on-orbit capability. This technology is critical to future remote sensing architectures.