Books

Featured Books

pcb007 Magazine

Latest Issues

Current Issue

Finding Ultra

New demands on PCB fabrication, namely advanced packaging, ultra high density interconnect (UHDI), and new specialty materials, are converging, changing the landscape of our business. Is it time to start paying close attention to this convergence?

Developing a Strategy

A solid strategy is a critical part of success. This month, we asked some of the top industry leaders and business strategy "gurus" to share their thoughts on developing strategies.

Winning With TQM

In this issue, we explore how TQM has entered the DNA of continuous improvement disciplines, and the role leadership transformation plays in this. If you've ever competed against a TQM company, you understand their winning advantage.

Columns

Latest Columns

||| MENU
East West Manufacturing Acquires Eastprint Inc.
April 17, 2023 | PRNewswire
Estimated reading time: 2 minutes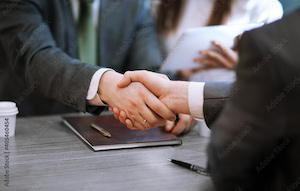 East West Manufacturing, LLC, an integrated design, engineering, manufacturing, and distribution services partner for original equipment manufacturers and distributors throughout North America and Europe, today announced that it has acquired Eastprint Incorporated, a printed electronics solutions provider. Terms of the transaction were not disclosed.
The acquisition of Eastprint delivers to East West differentiated capabilities in printed electronics and human machine interface (HMI) technologies, with applications across membrane switches, printed electronics, in-mold electronics, biosensors, and wearables. In addition, East West will benefit from Eastprint's strong customer relationships in highly attractive end markets, especially medical products, and expand its footprint in Massachusetts and Mexico.
Scott Ellyson, CEO and Co-Founder of East West, said, "We are thrilled to welcome Tom Bianchi and the talented Eastprint team to East West and extend our end-to-end capabilities. As a pioneer in the printed electronics, Eastprint will enable us to enter the highly attractive screen printed electronics and human machine interface space in a meaningful way, putting us in a strong position to accelerate growth. We look forward to supporting our customers with an even broader set of capabilities, from product inception to full-scale production on a global basis."
Tom Bianchi, Vice President and Managing Partner of Eastprint, said, "By joining forces with East West, our team will be well positioned for future growth and to drive innovation. We are excited to bring a more differentiated and comprehensive set of printed electronics and HMI technologies solutions to customers around the world."
Based in North Andover, Massachusetts and founded by the Bianchi family, Eastprint has been designing and manufacturing membrane switches since 1978. Today, its capabilities extend to HMI technologies, including membrane switches, silicone rubber keypads, IML/IMD overlays, and touchscreens, as well as other printed electronics categories, such as screen printed electrodes and capacitive touch films. Eastprint also offers its customers solutions in wearable technology, such as smart clothing and e-textiles, and medical and healthcare devices.
East West provides a comprehensive and integrated set of product realization capabilities to a leading and high-growth customer base. With U.S. operations in Georgia, North Carolina, Wisconsin, Massachusetts and Texas, and international operations in Canada, Costa Rica, Mexico, Vietnam, China, and India, East West uses a global design team, transparent supply chain, on-site quality control, and flexible logistics systems to provide its customers with superior products and competitive cost advantages.
East West addresses the full spectrum of needs of SMB and enterprise customers in high-growth end markets such as automation and robotics, industrial technology, fitness and medical devices, and smart devices and IoT. Its key capabilities include:
Product design and engineering, including initial product design, advanced product engineering, and ongoing engineering services
manufacturing, including outsourced product and component manufacturing and assembly on behalf of OEMs
Supply chain management, including third-party logistics solutions, such as inventory management, reverse logistics, and order fulfillment.
---
Suggested Items
09/21/2023 | KIC
KIC, a renowned pioneer in thermal process and temperature measurement solutions for electronics manufacturing, is thrilled to announce its participation in the upcoming SMTA Guadalajara Expo & Tech Forum.
09/21/2023 | Dymax
Dymax, a leading manufacturer of light-curing materials and equipment, will exhibit in booth 1526 at SMTA International 2023 in Minneapolis, MN, from October 10-11.
09/21/2023 | Altus Group
Altus Group, a leading supplier of capital equipment and services to the electronics manufacturing industry, has signed an agreement with SMT Thermal Discoveries to distribute its advanced reflow soldering and thermal technology solutions in Ireland.
09/21/2023 |
Intraratio, a provider of enterprise software solutions, is pleased to announce that Ryan Gamble, CEO and Founder of Intraratio, will deliver an informative keynote presentation at SMTA International 2023. T
09/20/2023 | PRNewswire
ICZOOM Group Inc., a B2B electronic component products e-commerce platform, provided details on the Company's accelerated growth and steady market expansion strategy, as the Company leverages its strengthened balance sheet and fortified global brand following its successful listing on Nasdaq earlier this year.