RF Antenna Design and Layout Tips for Your PCB
April 26, 2023 | Cody Stetzel, Cadence Design Systems
Estimated reading time: 1 minute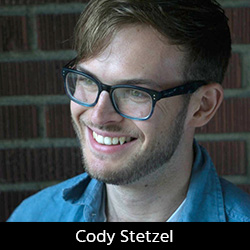 RF antenna design and layout is one area that requires careful attention to detail and some pointers from mixed-signal designers. If you're just getting started with high-frequency analog design, follow these tips to ensure isolation and signal integrity in your RF design.
These days, it's hard to think of a consumer product that doesn't contain an antenna. Even my garage door opener can connect to my phone via Bluetooth or Wi-Fi. Each time a new RF antenna gets added to a PCB layout, it can create a new headache for RF designers, especially as analog design skills start to become critical again. With so many RF capabilities being added to new PCBs, how can designers ensure the signals in their system are not corrupted and signal integrity is preserved?
Thankfully, there are some simple design choices you can make to help ensure your RF signals are not degraded by nearby digital components. These same design choices will help prevent multiple analog signals from interfering with each other. While there are plenty of topics in RF design to consider when designing mixed-signal or all-RF systems, antenna design and layout are probably two of the most important. Here's what you need to know about RF antenna design in your PCB and how to ensure analog signal integrity.
To read this entire article, which appeared in the April 2023 issue of Design007 Magazine, click here.
---
Suggested Items
09/28/2023 | TSMC
TSMC announced the new 3Dblox 2.0 open standard and major achievements of its Open Innovation Platform (OIP) 3DFabric Alliance at the TSMC 2023 OIP Ecosystem Forum.
09/28/2023 | Keysight Technologies, Inc.
Keysight Technologies, Inc., Synopsys, Inc., and Ansys announced a new reference flow for the TSMC N4PRF, the world's leading semiconductor foundry's advanced 4 nanometer (nm) radio frequency (RF) FinFET process technology.
09/27/2023 | Cherie Litson, CID+, Litson1 Consulting
Rigid-flex circuits are unique structures; part rigid board and part flex, they're increasingly working their way into many of the electronic devices we use every day. There have been many advances in rigid-flex lately as more companies find themselves exploring this technology. So, before I started writing this article about rigid-flex design, I double-checked a few things. Fortunately, there is plenty of rigid-flex information available on a variety of great websites that we all know and trust.
09/27/2023 | Brad Griffin, Cadence Design Systems
Another challenge for SerDes is losses within the channel design. At high speeds, dielectric material can be very lossy, making the appropriate selection of the right material, length, etc., critical for the channel. Many questions about stackup, trace widths, and height from the ground plane need to be defined up front. Simulating a signal with a topology explorer tool extracted from the design can be used to set up and run sweep parameters and push min/max length/spacing values into the Allegro schematic constraint manager (system capture).
09/27/2023 | Keysight Technologies, Inc.
Keysight Technologies, Inc. introduces Keysight EDA 2024, a tightly integrated suite of electronic design automation (EDA) software tools that ensures first pass success.