Books

Featured Books

pcb007 Magazine

Latest Issues

Current Issue

The Registration Sweet Spot

Registration is underrated and underappreciated. The key is to ensure proper registration from layer to layer across the entire printed circuit board. It's a holistic process requiring anticipation, prediction, precise attention at each step, and detailed data tracking and monitoring.

High-reliability Fabrication

In this month's issue, our expert contributors discuss the latest in technologies, trends, complexities and resources regarding high-reliability fabrication.

Finding Ultra

New demands on PCB fabrication, namely advanced packaging, ultra high density interconnect (UHDI), and new specialty materials, are converging, changing the landscape of our business. Is it time to start paying close attention to this convergence?

Columns

Latest Columns

||| MENU
Electronics Industry Welcomes Reintroduction of Bipartisan Proposal to Boost U.S. Printed Circuit Board Sector
May 12, 2023 | IPC
Estimated reading time: 1 minute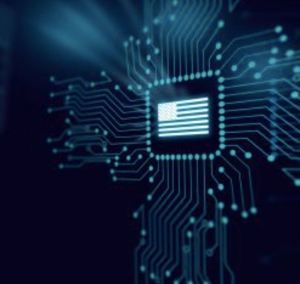 The electronics manufacturing industry is welcoming the reintroduction of bipartisan legislation in the U.S. Congress that would help rebuild the country's printed circuit board (PCB) sector.
The Protecting Circuit Boards and Substrates Act, reintroduced today by Reps. Blake Moore (R-UT) and Anna Eshoo (D-CA), incentivizes purchases of domestically produced PCBs as well as support industry investments in factories, equipment, workforce training, and research and development.
The legislation comes amid increasing attention to the wider electronics supply chain into which semiconductors fit. In March, President Joe Biden issued a "Presidential Determination" under the Defense Production Act (DPA) that prioritizes the domestic manufacture of PCBs as a matter of national security. The month before, U.S. Commerce Secretary Gina Raimondo told a podcast that "circuit board" companies would have opportunities for CHIPS Act funding.
IPC President and CEO John W. Mitchell said, "This bipartisan bill addresses well-known vulnerabilities in U.S. electronics manufacturing, taking a 'silicon-to-systems' approach that prioritizes greater innovation and resiliency across the entire industry. We thank Reps. Eshoo and Moore for their leadership, and we call on all Members of Congress to support this bill."
PCBs are as integral to electronics as semiconductor chips, their better-known partners. They are the physical platform upon which microelectronic components such as chips and capacitors are mounted and interconnected. Electronic systems cannot function without PCBs. 
However, according to "Leadership Lost," a report published by IPC, the United States "has lost its historic dominance in the PCB sector." Since 2000, the U.S. share of global PCB production has fallen from over 30% to just 4%, with China now dominating the sector at around 50%. Any loss of access to non-domestic sources of PCBs would be "catastrophic," the report said.
Numerous government and industry reports have raised the alarm for almost 20 years. For example, a 2018 Commerce Department report characterized the sector as "dying on the vine," and the department's 2022 report on the information and communications technology (ICT) industry noted the same supply chain risks. 
---
Suggested Items
12/05/2023 | HANZA
HANZA AB has signed an agreement to acquire all shares in Orbit One AB, a Swedish company that offers contract manufacturing of electronics and electromechanics. Orbit One has annual sales of approximately SEK 1.1 billion with an operating profit (EBITA) of approximately SEK 70 million.
12/05/2023 | IPC
Electronics industry sentiment improved during November with demand sentiment also taking a solid step up over the last 30 days per IPC's November 2023 Global Sentiment of the Electronics Supply Chain Report.
12/05/2023 | Robert Erickson and Lorena Villanueva, IPC
About 200 kilometers (125 miles) north of Mexico City lies Queretaro, an area rich in history, with stone streets and public squares, and which twice has been the country's capital. But it's also quickly becoming a global capital of electronics manufacturing, especially aeronautics, and was the location for the first IPC Day Mexico this past June.
12/04/2023 | USPAE
Seven microelectronics firms received nearly $10 million in combined funding to commercialize technologies of interest to the U.S. military services as winners of the Defense Business Accelerator (DBX) Microelectronics Challenge. This groundbreaking initiative is funded by the Department of Defense (DoD) and led by the U.S. Partnership for Assured Electronics (USPAE).
11/30/2023 | BUSINESS WIRE
Nordson Electronics Solutions, a global leader in electronics manufacturing technologies, is pleased to announce the release of the new ASYMTEK Select Coat® SL-1040 conformal coating system.