Aetina to Enable Next-Generation Industrial Inspection Using NVIDIA Metropolis for Factories
May 29, 2023 | PRNewswire
Estimated reading time: 2 minutes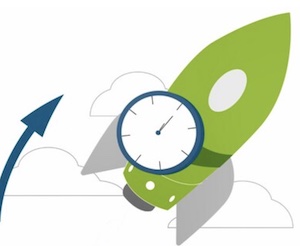 Aetina has launched an AI solution specifically designed to enhance productivity in existing automated optical inspection (AOI) systems in manufacturing. The solution involves NVIDIA Metropolis for Factories and Aetina's SuperEdge AI platforms, enabling users to reduce the workload of reinspecting the false rejects. Aetina and its parent company Innodisk are now collaborating with NVIDIA to deploy the solution in Innodisk's factories for advanced electronics manufacturing.
During Computex 2023, Aetina showcases the AI solution at booth I0810, providing event visitors with a clearer understanding of its functionality.
Aetina's AI Solution Based on NVIDIA Metropolis for Factories
The AI solution is based on NVIDIA Metropolis for Factories, which is a comprehensive collection of AI-powered workflows designed to enhance AOI in factory settings. This technology empowers industrial solution providers and manufacturers to develop, deploy, and manage customized quality-control solutions, resulting in cost savings and improved production throughput. The solution incorporates AI software from the NVIDIA AI Enterprise software suite, Siamese network-based AI models, and Aetina's SuperEdge AI platforms powered by NVIDIA GPUs. It can help prevent factory workers from wasting time on items incorrectly identified as defective in printed circuit board assembly (PCBA) lines using AOI systems for product quality control.
Although AOI is effective in reducing the risk of delivering defective units, there is a chance of misclassifying flawless items as imperfect. This can lead to unnecessary reevaluation during the assembly process. When non-defective items are mistakenly identified as defective, assembly line workers must spend additional time inspecting these items again. In general, there is approximately a 20% chance of units under inspection being identified as defective by AOI. Among the units marked as defective by AOI, some may actually be flawless.
Aetina's AI solution provides an efficient reinspection process within production line AOI systems. Once implemented, it can identify non-defective items among those that did not pass the initial AOI inspection, significantly reducing the chance of misclassification. After implementation, the chance of units under inspection being marked as defective will be reduced to under 5%, without increasing the risk of misidentifying defectives as defect-free items. This enables assembly line workers to focus their efforts more on fixing genuinely defective items.
Leveraging Innodisk's AI technology
Aetina developed the NVIDIA Metropolis-based solution by leveraging the AI technologies of Innodisk. Innodisk is a global AIoT solution provider specializing in the seamless integration of hardware and software solutions. The company continues to empower AI transformation across a wide range of industries through its innovative Innodisk AI solution. This transformative solution is delivered through an extensive network of Innodisk's group companies and esteemed global partners. With the support of Innodisk, Aetina is able to create cutting-edge solutions that bring edge AI to various verticals, including the manufacturing industry.
At the same time, Innodisk is committed to enhancing its factory production processes by adopting next-generation industrial solutions like NVIDIA Metropolis for Factories.
Aetina's SuperEdge AI Training Platforms
Aetina's SuperEdge is a series of x86 AI training platforms that are configured with powerful NVIDIA GPUs. Currently, one model from the SuperEdge family has been listed as a member of NVIDIA-Certified Systems 3.0, enabling NVIDIA's AI software tools to run at maximum performance. Aetina plans to launch more AI training platform models that fully support NVIDIA's software suite, helping developers quickly create various AI applications.
---
Suggested Items
11/24/2023 | Mek (Marantz Electronics)
Mek (Marantz Electronics), a leader in Automated Optical Inspection (AOI) solutions, used last weeks' Productronica show in Munich to proudly introduce the SpectorBOX X series, a modular full 3D AOI system for THT solder joints and THT components.
11/23/2023 | ViTrox
The award was announced during the award ceremony at Productronica in Munich, Germany, on November 14, 2023.
11/20/2023 | Marcy LaRont, PCB007 Magazine
Productronica has concluded and I have wrapped up my first two weeks back on the I-Connect007 team. I'm exhausted, and I am looking forward to bit of a "lie in" as they say around here. It's time to be home. It was a great week in Munich. The show had 42,000 visitors, all descending on 88,000 square meters of show space over eight sprawling halls, to see some 1,400 exhibitors, representing 45 countries worldwide and all parts of the PCB/SMT provider supply chain. It appears the show has regained pre-pandemic levels of engagement, and we congratulate them.
11/17/2023 | MVP
MVP, a pioneer in advanced AOI expertise, proudly commemorates three decades as a premier total solutions provider. Specializing in the Semiconductor, Microelectronics, Packaging, and Surface Mount industries, MVP remains dedicated to delivering cutting-edge solutions to a diverse clientele, including automotive, telecoms, commercial, medical devices, and military sectors.
11/10/2023 | MIRTEC
MIRTEC, 'The Global Leader in Inspection Technology,' announces the development of groundbreaking inspection technologies that it will unveil at productronica 2023, scheduled to take place Nov. 14-17 at the Messe München in Munich, Germany.