Books

Featured Books

smt007 Magazine

Latest Issues

Current Issue

Chips Don't Float

In Europe and the U.S., legislation is under way to revitalize PCB fabrication and packaging. What is the status of this work, and how specifically does this change the industry landscape for EMS companies? What will help keep us afloat?

Flying High With Digital Twin

The opportunity to use manufacturing simulation as a test bed for job planning and process optimization brings continuous improvement into the modern age. This may be an all-or-nothing type of project, but it's worth the investment.

Artificial Intelligence

In this issue, we (and AI) explored how and when artificial intelligence plays a role in manufacturing today. Whether on the factory floor, or in the front office, AI applications are emerging and changing how we approach planning, processes and problem solving.

Columns

Latest Columns

||| MENU
EMS Market to Surpass $794.32 Billion, at 4.27% CAGR By 2030
May 29, 2023 | Globe Newswire
Estimated reading time: 3 minutes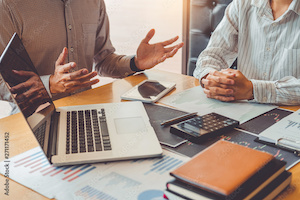 According to the research report published by Market Research Future (MRFR), "Electronics Manufacturing Services Market Research Report - Global Forecast to 2032", the Electronics Manufacturing Services Market could thrive at a rate of 4.27% between 2023 and 2032. The market size will be reaching around USD 794.32 Billion by the end of the year 2032.
Electronics Manufacturing Services (EMS) are companies that manufacture and assemble electronic components and assemblies. This includes designing and manufacturing electronic systems and modules, as well as testing and maintaining them.
Consumer electronics, vehicle manufacturers, industrial and printing, medical, military and aerospace, and telecommunications are all industries that employ electronics to power their products. The global demand for consumer electronics, as well as the rising complexity of electronic products, drive the Electronics Manufacturing Services Market.
Electronics Manufacturing Services Market USP Covered:
The United States, Germany, Japan, and China are likely to be the leading Electronics Manufacturing Services Market. Due to their rapid economic growth, Latin America and India are also projected to see considerable market growth. China and Japan are the two top countries in terms of EMS sales, accounting for a sizable portion of the industry's income.
With the introduction of advanced automation solutions and the rise of Industry 4.0 systems, the electronics manufacturing services market is projected to experience continual innovations in manufacturing processes and technology. These technologies are intended to aid in the optimisation of production costs, resulting in increased profitability for EMS service providers. Furthermore, the rising demand for artificial intelligence-based electrical goods and solutions is expected to propel the EMS industry in the coming years. Along with automation, miniaturisation is another trend that is predicted to boost the growth of the EMS industry.
Changing government laws, technical developments, and greater R&D spending by EMS businesses are likely to fuel the worldwide EMS market.
The EMS business is predicted to benefit from increased demand for ECUs (electronic control units), CNC (computer numerical control) machines, flexible circuitry, and low-cost sensors in the near future. Furthermore, rising demand for specialised assembly services, such as turnkey solutions, is likely to boost industry income even further. The worldwide electronics manufacturing services market is predicted to develop at a CAGR of 5.2% from 2021 to 2026 and to remain strong during the forecast period.
Sector Insights:
The global Electronics Manufacturing Services Market is divided into three sections: product type, application, and geography.
The Electronics Manufacturing Services Market is classified into three product types: printed circuit boards (PCBs), system-in-package (SiP), and integrated circuits (ICs). The PCB segment dominated the market in 2020 and is likely to continue to do so over the forecast period. This is owing to rising demand for PCBs in the production of autos, consumer electronics, and oil and gas equipment.
The market is further divided into communications and networking, automotive, industrial, medical, and aerospace and defence. The automobile segment is predicted to have the highest share during the projection period. This is due to increased demand for automotive electronics and components, as well as increased need for car safety and telematics systems.
Due to the existence of numerous large-scale EMS operators in this area, Asia-Pacific is expected to hold the greatest share of the Electronics Manufacturing Services Market, according to regional analysis. Furthermore, increased consumer electronics demand and an increasing number of foreign investments in this region are expected to boost EMS market expansion in the future years.
The North American area is expected to rise steadily as a result of rising IoT usage, rising demand for industrial and communication devices, and a thriving automotive industry. Furthermore, the growing emphasis on smart manufacturing and automation solutions is likely to drive the growth of the Electronics Manufacturing Services Market in this area.
To preserve their position in the EMS industry, these companies have strong product portfolios and are involved in numerous R&D initiatives and strategic relationships. Furthermore, these firms are extensively engaging in marketing and advertising operations in order to achieve maximum visibility and market share. Flex, for example, debuted its Factory-in-a-Box solution, which is a turnkey PCB assembly service, in January 2021.
The EMS sector is extremely competitive, with numerous companies. Companies compete by focusing on manufacturing-related activities such as process design capabilities and quality control, as well as delivering turnkey services, particularly in emerging markets where many firms are looking to expand their footprint. These businesses are also concentrating on expanding their product and service portfolios, which will provide them a competitive advantage over their competitors in the coming years.
---
Suggested Items
09/21/2023 | KIC
KIC, a renowned pioneer in thermal process and temperature measurement solutions for electronics manufacturing, is thrilled to announce its participation in the upcoming SMTA Guadalajara Expo & Tech Forum.
09/21/2023 | Dymax
Dymax, a leading manufacturer of light-curing materials and equipment, will exhibit in booth 1526 at SMTA International 2023 in Minneapolis, MN, from October 10-11.
09/21/2023 | Altus Group
Altus Group, a leading supplier of capital equipment and services to the electronics manufacturing industry, has signed an agreement with SMT Thermal Discoveries to distribute its advanced reflow soldering and thermal technology solutions in Ireland.
09/21/2023 |
Intraratio, a provider of enterprise software solutions, is pleased to announce that Ryan Gamble, CEO and Founder of Intraratio, will deliver an informative keynote presentation at SMTA International 2023. T
09/20/2023 | PRNewswire
ICZOOM Group Inc., a B2B electronic component products e-commerce platform, provided details on the Company's accelerated growth and steady market expansion strategy, as the Company leverages its strengthened balance sheet and fortified global brand following its successful listing on Nasdaq earlier this year.