Books

Featured Books

pcb007 Magazine

Latest Issues

Current Issue

Finding Ultra

New demands on PCB fabrication, namely advanced packaging, ultra high density interconnect (UHDI), and new specialty materials, are converging, changing the landscape of our business. Is it time to start paying close attention to this convergence?

Developing a Strategy

A solid strategy is a critical part of success. This month, we asked some of the top industry leaders and business strategy "gurus" to share their thoughts on developing strategies.

Winning With TQM

In this issue, we explore how TQM has entered the DNA of continuous improvement disciplines, and the role leadership transformation plays in this. If you've ever competed against a TQM company, you understand their winning advantage.

Columns

Latest Columns

||| MENU
Nano Dimension's Conference Call: Special Tender Offer to Increase Ownership in Stratasys
May 30, 2023 | Nano Dimension
Estimated reading time: 1 minute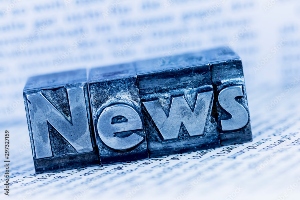 As previously announced, Nano Dimension Ltd., a leading supplier of Additively Manufactured Electronics (AME) and multi-dimensional polymer, metal & ceramic Additive Manufacturing (AM) 3D printers, will host a conference call on Tuesday, May 30, 2023 at 9:00 a.m. EDT (4:00 p.m. IDT) to discuss its special tender offer to increase its ownership in Stratasys Ltd., as well as the merits of Stratasys' proposed deal with Desktop Metal, Inc., which are being positioned as an alternative to the Company's aforementioned special tender offer.
On May 25, 2023, the Company commenced a special tender offer to purchase between 38.8% and 40.8% of the outstanding ordinary shares of Stratasys for $18.00 per share in cash, less any required withholding taxes and without interest. The successful completion of the special tender offer would result in Nano Dimension's beneficial ownership of between 53% and 55% of the outstanding Stratasys shares, inclusive of the approximately 14.2% of Stratasys' outstanding ordinary shares that Nano Dimension currently owns.
As previously announced, in conjunction with the special tender offer, Nano Dimension also released an investor presentation further detailing the benefits of the special tender offer to Stratasys' shareholders and the strategic rationale for the tender offer, which was filed as an exhibit to the tender offer statement filed with the U.S. Securities and Exchange Commission (the SEC) by the Company on Schedule TO on May 25, 2023, and which can also be accessed on the investor relations page of Nano Dimension's website.
During the investor call, shareholders and markets stakeholders will also learn more about the alternative to Nano Dimension's special tender offer - the Stratasys and Desktop Metal (SSYS-DM) deal that was announced on May 25, 2023. Nano Dimension will articulate the aspects of the SSYS-DM deal that are problematic from a shareholder's perspective, especially in comparison to the certain all-cash value of Nano Dimension's $18.00 per share offer.
---
Suggested Items
07/06/2023 | Kitron
Reference is made to the stock exchange announcement from Kitron ASA on 1 June 2023 regarding issuance of 526,081 new shares under the Company's share incentive program.
06/02/2023 | Globe Newswire
Firan Technology Group Corporation announced the acceptance by the Toronto Stock Exchange (TSX) of FTG's Notice of Intention to Make a Normal Course Issuer Bid (NCIB).
03/20/2023 | Celestica Inc.
Celestica Inc., a leader in design, manufacturing and supply chain solutions for the world's most innovative companies, is announcing Onex' stated intention to convert its multiple voting shares (MVS) in Celestica then held to subordinate voting shares (SVS), on a one-for-one basis, in approximately six months.
01/13/2023 | Business Wire
Semtech Corporation and Sierra Wireless, Inc. announced the completion of Semtech's acquisition of Sierra Wireless in an all-cash transaction representing a total enterprise value of approximately US$1.2 billion.
12/27/2022 | Schweizer Electronic AG
Schweizer Electronic AG entered into an agreement to sell approximately 57 % of the shares in Schweizer Electronic (Jiangsu) Co., Ltd. based in Jintan, China (SEC) to WUS Printed Circuit (Kunshan) Co., Ltd. based in Kunshan, China (WUS).