Books

Featured Books

smt007 Magazine

Latest Issues

Current Issue

Attracting New Talent

To get different results in staffing, you must change how you define, promote and recruit your job opportunities. How do you become magnetic to high-quality early-career candidates?

Test and Inspection

Test and inspection methods are undergoing rapid change. In this issue, we consider the influence of AOI, AI, and human eyes. How exactly are these pieces of the puzzle changing the role of test and inspection?

Chips Don't Float

In Europe and the U.S., legislation is under way to revitalize PCB fabrication and packaging. What is the status of this work, and how specifically does this change the industry landscape for EMS companies? What will help keep us afloat?

Columns

Latest Columns

||| MENU
Sustainability in Logistics: Reducing Your Carbon Footprint
May 31, 2023 | I-Connect007
Estimated reading time: Less than a minute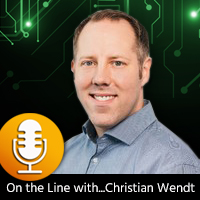 Now available on I-007e Podcasts and Spotify, Episode 4 of I-Connect007's new podcast, On the Line with… features an interview with Christian Wendt, marketing and communications department head at Siemens Digital Logistics. Wendt discusses the most obvious area of concern for logistics sustainability: reduction of the carbon footprint. Fossil fuel costs are one thing, but Wendt explains a wide variety of logistics-related areas to consider, ranging from employee burnout to governmental regulations and how they vary from country to country.
The On the Line with... podcast series is the latest way I-Connect007 is committed to providing readers (and listeners) with a wide range of digital content and information to help them succeed in the industry. From magazines, books and newsletters to market reports and event coverage, we offer a variety of digital content to suit the needs of our reader community presented by the industry sector.
I-Connect007, part of the IPC Publishing Group Inc., is the industry's longest-running media company and leading publisher of original, exclusive content for the global electronics industry.    


---
Suggested Items
11/29/2023 | HyRel
HyRel Technologies, a global provider of quick turn semiconductor modification solutions, is pleased to announce a strategic partnership with EQC Southeast as its manufacturers' representative.
11/28/2023 | IPC
Neil Shah, senior technical director at alliantgroup, a tax and business consultancy, will present a technical education workshop,
11/27/2023 | Dan Beaulieu -- Column: It's Only Common Sense
Being the best is never easy. When you study the life of elite athletes, for example, you will find a list of characteristics that typically puts plain old hard work at the top. These athletes work harder than anyone else. They're the first ones there in the morning and the last to leave at the end of the day. They literally live and breathe what they are doing. They don't allow themselves any breaks, excuses, or cop outs. They are, as we say, all in.
11/27/2023 | GOEPEL Electronics
The US branch of GÖPEL electronic is proud to announce the addition of David Kalaidjian as the new National Sales Development Manager.
11/27/2023 | Linköping University
Linköping university has been granted six million SEK from the Swedish Innovation Agency (Vinnova) for the research project Catena-D (Circular and resource-efficient value chain systemically enabled with AI and digital thread).