DuPont Introduces SOLDERON BP TS 7000 Chemistry
May 31, 2023 | PRNewswire
Estimated reading time: 1 minute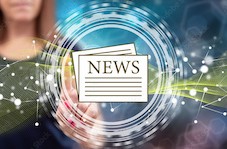 DuPont Electronics & Industrial introduced DuPont SOLDERON BP TS 7000, the latest innovation in tin-silver plating chemistry, at the IEEE Electronic Components and Technology Conference (ECTC) in Orlando, Florida.
The industry trend toward smaller and more powerful semiconductor chips continues to propel revolutionary changes in packaging applications including 2.5D and 3D chip packages. To enable tighter interconnections and higher circuit density for microbump applications, it is important to achieve controlled plating uniformity, smoother surface morphology and void-free interface during the solder-plating process.
DuPont SOLDERON BP TS 7000 Tin-Silver Plating Chemistry is a high-performance tin-silver solder that is optimized for today's microbump solder-plating applications. Leveraging DuPont's in-depth experience in electroplating chemistries for wafer-bumping applications, this new lead-free plating bath improves bump coplanarity by more than 20%, while delivering tighter silver percentage control and reliable joints for microbump and C4 (controlled-collapse chip connection) applications. Another key technical highlight for this product is its excellent bump coplanarity in challenging mixed critical dimension features within the same die which directly impacts the assembly process and reliability.
In addition, the optimized additive system reduces precipitation risks and improves the stability of the complexer components and bath stability to extend the bath life. This chemistry has proven to maintain excellent void-free performance and mechanical integrity over multiple reflows and repeated thermal stresses. With a single formulation, SOLDERON™ BP TS 7000 is robust enough for a wide variety of bump sizes and shapes including C4 bumps which range from 200?m to 75?m in diameter to copper pillar capping ranging from 100?m to 10?m in diameter. This eliminates the need to change the plating bath for microbump and C4 plating that serves broad end-use applications, including High Bandwidth Memory (HBM).
"Solder bump plating is a key process step in advanced packaging," said Shashi Gupta, global marketing director, Advanced Packaging Technologies, DuPont Electronics & Industrial. "DuPont has been working with leading-edge semiconductor manufacturers to continue expanding our capabilities and portfolio to meet the ever-changing requirements of this key process. With its excellent plating performance and efficiency, we are excited that SOLDERON™ BP TS 7000 will set a new benchmark for tin/silver solder-plating applications."
---
Suggested Items
12/06/2023 | Indium Corporation
Indium Corporation is proud to announce the addition of Sales Engineer Meik Fratzel to its European team.
12/04/2023 | Transition Automation
Transition Automation, Inc. recently received a large order for Advanced Holder and Blade Assemblies compatible with DEK printers from Rotec BV in Belgium.
11/30/2023 | AIM
AIM Solder, a leading global manufacturer of solder assembly materials for the electronics industry, is pleased to announce its new NC259FPA Ultrafine No Clean Solder Paste, which it revealed recently during the Productronica Germany trade show.
11/27/2023 | Real Time with...productronica
Koh Young's Harald Eppinger talks about the company's technology for the semiconductor and advanced packaging market and how they address the challenges introduced by reflective components and micro solder deposits.
11/27/2023 | HyRel
HyRel Technologies, a global provider of quick turn semiconductor modification solutions, announces the achievement of International Traffic in Arms Regulations (ITAR) registration.