Books

Featured Books

pcb007 Magazine

Latest Issues

Current Issue

Finding Ultra

New demands on PCB fabrication, namely advanced packaging, ultra high density interconnect (UHDI), and new specialty materials, are converging, changing the landscape of our business. Is it time to start paying close attention to this convergence?

Developing a Strategy

A solid strategy is a critical part of success. This month, we asked some of the top industry leaders and business strategy "gurus" to share their thoughts on developing strategies.

Winning With TQM

In this issue, we explore how TQM has entered the DNA of continuous improvement disciplines, and the role leadership transformation plays in this. If you've ever competed against a TQM company, you understand their winning advantage.

Columns

Latest Columns

||| MENU
CONFIDEE Names Patrick Sandberg Sales Manager in Germany
June 1, 2023 | CONFIDEE
Estimated reading time: 1 minute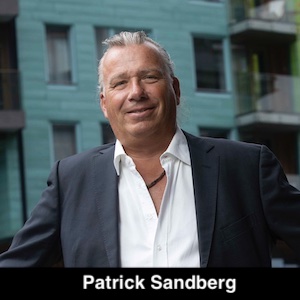 CONFIDEE is proud to announce the appointment of Patrick Sandberg as Sales Manager Germany. The expansion to Germany is aligned with CONFIDEE's growth strategy, which is to strengthen its global presence with domestic languages to be closely involved in the partners' demands and monitor their global electronic supply chain. 
"We are excited to have Patrick onboard. Germany is an important market to us. With Patrick as part of our team, with his, + 20 years of PCB experience, we are well equipped and committed to provide German customers with compliant and innovative PCB solutions, while delivering exceptional and personal customer service and support", says CEO Vidar Olsen. 
CONFIDEE's focus on the compliant reporting and monitoring of data in the PCB supply chain, is already noticed in the industry. By expanding to Germany, the company aims to further strengthen its position as a trusted partner for businesses seeking transparent, secure and efficient PCB supply chain solutions.
"I am honored to be part of the company and excited to help and support the business in Germany. CONFIDEEs strength is in my opinion, their focus on transparency, building relationships and treating all aspects of business with a fair and personal touch. All this, combined with a holistic approach to data protection, mitigating the risks of security breaches in the PCB supply chain, is hard to counter", says Sandberg. 
"I have worked in the German PCB industry for several decades. I personally know that data security and safeguarding the integrity of supply chains, by providing innovative solutions that meet stringent PCB requirements, is crucial to be a valued partner in the German market," Sandberg says. 
---
Suggested Items
09/25/2023 | IDC
Newly released data from IDC's Worldwide Quarterly Mobile Phone Tracker shows that shipments of smartphones to the Gulf Cooperation Council (GCC) region increased 2.9% year on year in Q2 2023, with growth of 2.8% on the previous quarter.
09/22/2023 | Keysight Technologies, Inc.
Keysight Technologies, Inc. and Synopsys, Inc. are partnering to provide internet of things (IoT) device makers with a comprehensive cybersecurity assessment solution to ensure consumers are protected when devices are shipped to market. Under the arrangement, the Synopsys Defensics® fuzzing tool will be embedded as an option into the Keysight IoT Security Assessment solution. 
09/22/2023 | Dicro Oy
Dicro Oy is pleased to announce the expansion of Dicro into Narva, the third largest city in Estonia, where last week we started production in our new factory.
09/21/2023 | Mirtec
MIRTEC, the 'Global Leader in 3D Inspection Technology' is pleased to announce that Robert Horowitz has been promoted to the position of National Sales Manager for MIRTEC's North American Sales and Service Division.
09/21/2023 | IDC
Global shipments for wearable devices returned to growth in the second quarter of 2023 (2Q23) reversing two quarters of decline, according to new data from the International Data Corporation (IDC) Worldwide Quarterly Wearable Device Tracker.