Books

Featured Books

pcb007 Magazine

Latest Issues

Current Issue

Finding Ultra

New demands on PCB fabrication, namely advanced packaging, ultra high density interconnect (UHDI), and new specialty materials, are converging, changing the landscape of our business. Is it time to start paying close attention to this convergence?

Developing a Strategy

A solid strategy is a critical part of success. This month, we asked some of the top industry leaders and business strategy "gurus" to share their thoughts on developing strategies.

Winning With TQM

In this issue, we explore how TQM has entered the DNA of continuous improvement disciplines, and the role leadership transformation plays in this. If you've ever competed against a TQM company, you understand their winning advantage.

Columns

Latest Columns

||| MENU
American Standard Circuits to Exhibit at the International Microwave Symposium 2023
June 5, 2023 | American Standard Circuits
Estimated reading time: 1 minute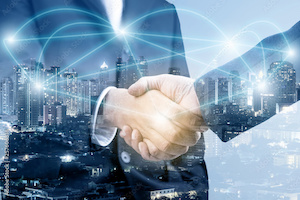 Printed circuit board fabricator, American Standard Circuits will be exhibiting this year's International Microwave Symposium (IMS 2023) to be held June 11-17 at the San Diego Convention Center in San Diego, California.
President and CEO Anaya Vardya commented regarding the event, "RF is part of the wave of the future which is why we have invested so many of our resources towards this technology. We even wrote a book on it, The Printed Circuit Designer's Guide to…Fundamentals of RF/Microwave PCBs, that's available for free download at I-Connect007. This show is especially suited to bring our skills to the needs of the market at large. We look forward to meeting with current customers and future partners in San Diego and discussing how we can help to improve quality of their RF technology."
Educational titles from American Standard Circuits:
---
Suggested Items
09/18/2023 | Aidan Salvi -- Column: Facing the Future
I have been in and around circuit boards most of my life. I started 20 years ago in my family's PCB shop, leaving after a couple of years to start my own software company. About a year ago, I returned to the family business, and the first thing I noticed was that nothing had really changed. We were doing the same things in the same way as the day I left. After talking to several experts in the industry, I realized it was worse than that: The manufacturing of PCBs had not changed in 70 years.
09/14/2023 | I-Connect007 Editorial Team
If you're looking for a new career in the circuit board industry, jobCONNECT007 is the perfect place to begin your search. JobCONNECT007 features job openings for positions that span the entire circuit board supply chain. Whether you're involved in design, fabrication, assembly, test, or material development or distribution, this handy resource can help you get on your way to a new gig.
09/14/2023 | I-Connect007 Editorial Team
Meet Aidan Salvi, our newest SMT007 and Mil-Aero columnist. Aidan's columns will focus on Factory 5.0, the transition of robots to cobots centering on cooperation between robots and humans, as well as state-of-the-art technologies in electronics manufacturing and printed circuit board design and production. Aidan is the Chief Transformation Officer at Amitron, a leading U.S.-based manufacturers of printed circuit boards and provider of electronic manufacturing services.
09/14/2023 | Vern Solberg -- Column: Designer's Notebook
Flexible circuit applications can be as basic as furnishing electrical interconnect between two conventional circuit board assemblies, or to prove a platform for placing and interconnecting electronic components. During the planning and pre-design phase of the flexible circuit, there will be several material and process related questions that need to be addressed. Most flexible circuit fabricators welcome the opportunity to discuss their customers' flexible circuit objectives prior to beginning the actual design process.
09/14/2023 | John Watson -- Column: Elementary, Mr. Watson
Electronics are continually evolving, driven by innovations in printed circuit board technology. Flexible PCBs have emerged as a revolutionary force, reshaping the PCB industry and influencing the design and functionality of countless electronic devices. Some believe that flexible PCBs are a relatively newer technology, but as we will see, that is not true. Since I'm an instructor, here's a short history lesson on how we got here and what we can expect.