Books

Featured Books

pcb007 Magazine

Latest Issues

Current Issue

Finding Ultra

New demands on PCB fabrication, namely advanced packaging, ultra high density interconnect (UHDI), and new specialty materials, are converging, changing the landscape of our business. Is it time to start paying close attention to this convergence?

Developing a Strategy

A solid strategy is a critical part of success. This month, we asked some of the top industry leaders and business strategy "gurus" to share their thoughts on developing strategies.

Winning With TQM

In this issue, we explore how TQM has entered the DNA of continuous improvement disciplines, and the role leadership transformation plays in this. If you've ever competed against a TQM company, you understand their winning advantage.

Columns

Latest Columns

||| MENU
A Focus on Ultra HDI
June 5, 2023 | Nolan Johnson, I-Connect007
Estimated reading time: 2 minutes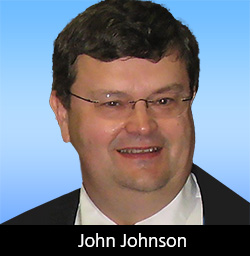 John Johnson is relatively new to American Standard Circuits, but definitely not new to the technology. In fact, he was hired to focus on business development for ultra-high-density interconnects. John explains more about the process and where it's taking ASC.
John, how do you define ultra-high density?
I define it as ultra-fine lines, small microvias, sub-4-mils; layer count can vary depending on what the needs are. It can be stacked microvias, multiple stacks up to four, maybe a little bit greater than four—any layer type of technologies.
What's the ASC technology roadmap to UHDI? What do you have and what do you still need? What are the customers asking for?
American Standard became a licensee of Averatek's technology—which is the A-SAP™ process—about a year and a half ago. During that time, ASC has been getting up to speed and running the technology, looking at business, and bringing in commercial opportunities.
Before joining American Standard, I worked for Averatek and had multiple years of experience with the technology; I spent time working on installations at a variety of printed circuit board manufacturing sites. When I came here, it was natural to get that process to the next level. We're now building a lot of test vehicles, prototypes, commercial orders that are quickturns with smaller requirements.
Now we are looking at adding ultra-fine vias. We've done some copper filling on 4-mil diameter through-holes as well.
ASC has been using outside sources for laser. But as we get into this, it's beneficial to have our own laser in-house, so we've recently put in a purchase order to get a brand-new laser drill. We have quite a bit of capital acquisition right now. We've refreshed our strip/etch/strip line (SES), and our inner layer etch/strip line with vacuum etching technology.
Of all these changes, which ones are directly related to UHDI? An additive process is critical to get those sorts of dimensions in a laser drill. Which pieces are necessary to support getting to UHDI?
In a sense, they all are necessary to getting there. We have been getting into other aspects where you have embedded capacitors and resistors. We've been working quite closely with the folks at Quantic in terms of the Ticer materials and the OhmegaPly® materials as well.
It all must come together because ultra HDI needs many different aspects. The Averatek process that we're using as our vehicle to get to ultra-fine lines is the cornerstone. But you can't do fine lines without ultra-fine vias. We've added copper filling ability for our microvias and we've been upgrading our plating lines. We're moving to insoluble anode technology with special brighteners and levelers to control the plating distribution better from surface to the via; there are many pieces that make ultra HDI.
To read the rest of this interview, which appeared in the May 2023 issue of PCB007 Magazine, click here.
---
Suggested Items
09/20/2023 | I-Connect007 Editorial Team
Panasonic's Darren Hitchcock spoke with the I-Connect007 Editorial Team on the complexities of moving toward ultra HDI manufacturing. As we learn in this conversation, the number of shifting constraints relative to traditional PCB fabrication is quite large and can sometimes conflict with each other.
09/14/2023 | MKS' Atotech
MKS' Atotech, a leading surface finishing brand of MKS Instruments, will participate in the upcoming IPCA Expo at Bangalore International Exhibition Centre (BIEC) and showcase its latest PCB manufacturing solutions from September 13 – 15.
09/14/2023 | Vern Solberg -- Column: Designer's Notebook
Flexible circuit applications can be as basic as furnishing electrical interconnect between two conventional circuit board assemblies, or to prove a platform for placing and interconnecting electronic components. During the planning and pre-design phase of the flexible circuit, there will be several material and process related questions that need to be addressed. Most flexible circuit fabricators welcome the opportunity to discuss their customers' flexible circuit objectives prior to beginning the actual design process.
09/14/2023 | John Watson -- Column: Elementary, Mr. Watson
Electronics are continually evolving, driven by innovations in printed circuit board technology. Flexible PCBs have emerged as a revolutionary force, reshaping the PCB industry and influencing the design and functionality of countless electronic devices. Some believe that flexible PCBs are a relatively newer technology, but as we will see, that is not true. Since I'm an instructor, here's a short history lesson on how we got here and what we can expect.
09/11/2023 | PRNewswire
Can digital and/or high throughput manufacturing be applied to circuit boards? Can stretchable electronics be produced without sacrificing processing capabilities?