Books

Featured Books

pcb007 Magazine

Latest Issues

Current Issue

Finding Ultra

New demands on PCB fabrication, namely advanced packaging, ultra high density interconnect (UHDI), and new specialty materials, are converging, changing the landscape of our business. Is it time to start paying close attention to this convergence?

Developing a Strategy

A solid strategy is a critical part of success. This month, we asked some of the top industry leaders and business strategy "gurus" to share their thoughts on developing strategies.

Winning With TQM

In this issue, we explore how TQM has entered the DNA of continuous improvement disciplines, and the role leadership transformation plays in this. If you've ever competed against a TQM company, you understand their winning advantage.

Columns

Latest Columns

||| MENU
Electronics Industry Leaders Call on Congress to Support $100M in PCB Sector Funding
June 6, 2023 | IPC
Estimated reading time: 2 minutes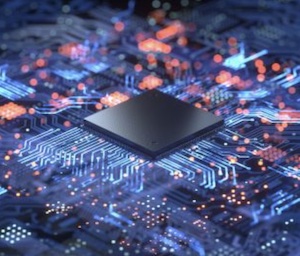 Senior executives of 26 electronics manufacturing companies from across the United States are calling on the U.S. Congress to support robust funding for reinvigorating the printed circuit board (PCB) manufacturing sector.
In a pair of letters sent to the heads of the Appropriations Committees and Defense Appropriations Subcommittees in the House and Senate, the executives urged that $100 million be allocated in Fiscal 2024 to implement President Biden's recent "presidential determination" under Title III of the Defense Production Act that rebuilding the PCB sector is critical to U.S. national security.
The funding also would advance the goals of the CHIPS and Science Act, which aims to ensure the autonomy and resiliency of the U.S. supply chain for semiconductors and advanced electronics. 
"An FY 2024 appropriation of $100 million from the Defense Production Act account would represent a meaningful first step in addressing the industrial base vulnerabilities related to PCB fabrication and semiconductor packaging. Making these investments is critical to the technological edge that is the hallmark of the U.S. defense industrial base," the letters say.
PCBs are as integral to electronics as semiconductor chips, their better-known partners. They are the physical platform upon which microelectronic components such as chips and capacitors are mounted and interconnected. Electronic systems cannot function without PCBs.  
However, according to "Leadership Lost," a report published by IPC, the United States "has lost its historic dominance in the PCB sector." Since 2000, the U.S. share of global PCB production has fallen from over 30% to just 4%, with China now dominating the sector at around 50%. Any loss of access to non-domestic sources of PCBs would be "catastrophic," the report said.
A 2022 report by the Commerce Department noted, "PCBs are essential for the electronic functions of ICT hardware as well as for a wide array of automotive, defense, and medical devices. [But] In the past 20 years China has overtaken the U.S. as the global leader in PCB manufacturing and sales." A 2018 Commerce Department report characterized the PCB sector as "dying on the vine."
The companies and states represented on the letters are:
Advanced Circuitry International, Duluth, GA

American Standard Circuits, Inc., West Chicago, IL

APCT, Inc., Santa Clara, CA

Arc-Tronics, Inc., Elk Grove Village, IL

Aurora Circuits, Aurora, IL

Bay Area Circuits, Fremont, CA

Calumet Electronics Corp., Calumet, MI

Data I/O, Redmond, WA

DR Circuits, Simi Valley, CA

Epoch, Fremont, CA  

Eptac, Manchester, NH

Fusion-EMS, Hillsboro, OR

Innovative Circuits, Alpharetta, GA

Isola Group, Chandler, AZ

liloTree, Redmond, WA

National Technology Inc., Rolling Meadows, IL

PPSI, Houston, TX

Sanmina, San Jose, CA

Silicon Forest Electronics, Vancouver, Wash.

Solderability Testing and Solutions, Inc., Richmond, KY

STI Electronics, Madison, AL

STRAC Institute, Providence, RI

Summit Interconnect, Anaheim, CA

Sunstone Circuits Mulino, OR

TTM Technologies, Costa Mesa, CA

Worthington Assembly, South Deerfield, MI
---
Suggested Items
09/25/2023 | Purdue University
Purdue University continues building momentum as America's leading university in semiconductors, with a broad range of updates this fall semester.
09/25/2023 | Alison James
"Electronics systems are at the heart of almost all modern technology. The performance and functionality of these systems have increased at breathtaking speed, chiefly as a result of advancements in semiconductor technology. Semiconductors do not function in isolation," writes Alison James, IPC senior director of government relations, in a 2023 report for the European Commission's Directorate General for Internal Market, Industry, Entrepreneurship. "These electronics systems feature prominently in key sectors like defence, aerospace, space, automotive, medical, and high-performance computing, but electronics are vital to every industry and are central to a variety of EU priorities, including the twin digital and green transitions and Europe's technological sovereignty."
09/25/2023 | APCT
APCT, a leading name in the PCB and electronics industry, is delighted to announce the appointment of Peter Austin as its President and CEO, effective September 1. Peter takes the reins from former CEO, Steve Robinson, who has retired after years of dedicated service to the company.
09/21/2023 | KIC
KIC, a renowned pioneer in thermal process and temperature measurement solutions for electronics manufacturing, is thrilled to announce its participation in the upcoming SMTA Guadalajara Expo & Tech Forum.
09/21/2023 | Dymax
Dymax, a leading manufacturer of light-curing materials and equipment, will exhibit in booth 1526 at SMTA International 2023 in Minneapolis, MN, from October 10-11.