Books

Featured Books

smt007 Magazine

Latest Issues

Current Issue

Chips Don't Float

In Europe and the U.S., legislation is under way to revitalize PCB fabrication and packaging. What is the status of this work, and how specifically does this change the industry landscape for EMS companies? What will help keep us afloat?

Flying High With Digital Twin

The opportunity to use manufacturing simulation as a test bed for job planning and process optimization brings continuous improvement into the modern age. This may be an all-or-nothing type of project, but it's worth the investment.

Artificial Intelligence

In this issue, we (and AI) explored how and when artificial intelligence plays a role in manufacturing today. Whether on the factory floor, or in the front office, AI applications are emerging and changing how we approach planning, processes and problem solving.

Columns

Latest Columns

||| MENU
Sustainably Clean
June 8, 2023 | Barry Matties, I-Connect007
Estimated reading time: 4 minutes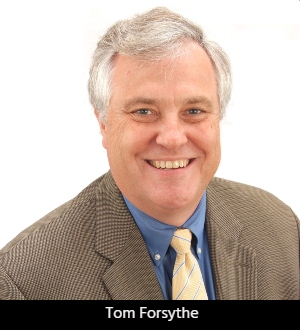 As the definition of sustainability evolves in the industry, one thing is clear: Process control plays a large role in any definition. Creating a stable process reduces the potential overuse of cleaning materials and it increases yields, thereby reducing scrap and helping the sustainability effort. I recently spoke with Tom Forsythe, executive vice president of KYZEN, about the cleaning process and automated bath control.
Barry Matties: Tom, what has my attention once again are your process control systems for the cleaning process. I'm sure you have installed hundreds of these since I first learned about it a few years ago.
Tom Forsythe: Yes, we have. Years ago, when sophisticated aqueous cleaning was born, it required the aqueous cleaning machines of the day to evolve, which meant a need to control a blend of two things—cleaning materials and water. That was a new concept. We all do it at home when we wash the dishes, but it was new for the industry. We originally developed those automated control systems because our customers were having a difficult time keeping their process operating properly.
Matties: Without automated control and the water coming in and out, it can easily go from a stable to an unstable process or outside control limits in a matter of hours.
Forsythe: It's interesting because it shows the difference in dynamics between batch and inline cleaners. Batch systems, for the most part, are very self-contained—they wash, rinse, and dry in the same chamber—but they don't turn on the exhaust until they're doing the drying. Those tend to be much more stable. They don't drift much, and it's a very gradual change over days.
Inline systems have air knives at the end of the wash section to "scrape off" the cleaning material for continued use. That's a value-adder and good for the customer. But now I'm pumping in a few hundred CFM of air with that air knife. What goes in must come out. It would compromise drying if all that moist air were to come out the drying end. Of course, we don't want a cloud of exhaust coming out the input end either. So, the inline system wash chamber dynamics of the spray action is somewhere between 40 and 100 PSI (actually doing the washing), and proper exhaust to balance out that air knife input gets you a very dynamic environment. You can be out of your desired constraints in less than an hour.
Those automated control systems are worth their weight in gold. More importantly, beyond the substantial chemical savings, you get a rock-solid process. If you're supposed to be at 10% or 12%, you're at 10, not at 11% or 14%; and the corrections are small, not large, gross adjustments. It's kind of like driving your car down a straight highway, lightly touching the steering wheel as you move it back and forth a little bit. The adjustments are quite modest, but it's a big part of reduced consumption and a better process that delivers quality operations.
Matties: What trends do you see? Are people looking for the inline or batch process, or is it still application specific?
Forsythe: It tends to be driven by the tempo in the individual shops. What percentage of your production requires cleaning? This is not about using no-clean technology, but whether your clients require their assemblies to be cleaned. It is worth remembering that no-clean is actually the only modern technology. Barry, what is your guess about how much R&D money has gone into a solder paste that's not named no-clean in this century?
Matties: I'm guessing it's a fairly small number, yes?
Forsythe: Everyone, whether they clean or not, uses no-cleans because solder technology has improved this century. It performs better and has a better user experience due to the great features the solder developers have invented and brought to market. But it's a case of who chooses to clean and how much of their production requires cleaning. For example, the aerospace segment never really stopped cleaning but isn't known as a high-volume crowd. They tend to be more batch oriented. Medical devices are changing. Many have gone mass market, such as diabetes implants and other devices employing all kinds of sensors. Those are more often high volume and inline-oriented, but they can still be cleaned in batch systems. The military tends to like inlines, but they also use many batch cleaners.
It's really a function of what you do. Contract manufacturers often use inlines because, of course, they're about bundling business together to gain volume efficiencies. It's not really about any particular contract, but about what the "portfolio" looks like. They tend to be inline guys, but it varies depending on their basic capacity needs. On the performance side, both batch and inline can provide the same level of cleaning for most PCBs. There are particular days where one may do a better job than the other, but on average it's a fielder's choice.
Continue reading this interview in the June issue of SMT007 Magazine.
---
Suggested Items
09/27/2023 | Nihon Superior Co. Ltd.
Nihon Superior Co. Ltd. is pleased to announce that Keith Sweatman, the company's Senior Technical Advisor, will deliver a presentation titled "A Path to Ductile Low-Temperature Solders for Mass Production of Electronic Assemblies" at the upcoming SMTA International conference and exposition.
09/27/2023 | Hentec Industries/RPS Automation
Hentec Industries/RPS Automation, a leading manufacturer of selective soldering, lead tinning and solderability test equipment, is pleased to announce that Kyocera International has finalized the purchase of a Hentec/RPS Odyssey 1325 robotic hot solder dip component lead tinning machine. 
09/26/2023 | Conecsus Metals México
Conecsus Metals México, an innovative environmental technology and recycling company, will exhibit at the SMTA Foro Tecnico & Expo, Guadalajara, Jalisco, México, on Wednesday, October 25, 2023, beginning at 11:00 a.m.
09/21/2023 | Thermaltronics USA, Inc.
Thermaltronics USA, Inc., a globally acclaimed manufacturer of Precision Soldering Robots and innovative Curie point soldering systems, is excited to announce its participation in the highly anticipated SMTA Guadalajara Expo & Tech Forum, scheduled to take place from October 25-26, 2023.
09/20/2023 | ULT AG
At this year's productronica, the world's leading trade show for electronics manufacturing, ULT will present a brand new extraction solution for solder fumes and vapor.