Q1 2023 Global Semiconductor Equipment Billings Grow 9% Year-Over-Year
June 7, 2023 | SEMI
Estimated reading time: Less than a minute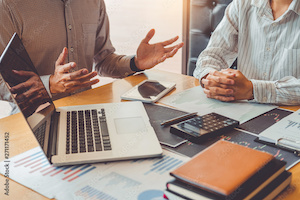 Global semiconductor equipment billings increased 9% year-over-year to US$26.8 billion in the first quarter of 2023, SEMI announced today in its Worldwide Semiconductor Equipment Market Statistics (WWSEMS) Report. Quarter-over-quarter billings slipped 3%.
"Semiconductor equipment revenue in the first quarter was robust despite macroeconomic headwinds and a challenging industry environment," said Ajit Manocha, SEMI president and CEO. "The fundamentals remain healthy for the long-term strategic investments needed to support major technology advancements for AI, automotive, and other growth applications."
Compiled from data submitted by members of SEMI and the Semiconductor Equipment Association of Japan (SEAJ), the WWSEMS Report is a summary of the monthly billings figures for the global semiconductor equipment industry. 
Following are quarterly billings data in billions of U.S. dollars with quarter-over-quarter and year-over-year changes by region:

---
Suggested Items
12/01/2023 | SEMI
Global semiconductor equipment billings contracted 11% year-over-year to US$25.6 billion in the third quarter of 2023, while quarter-over-quarter billings slipped 1% during the same period, SEMI announced today in its Worldwide Semiconductor Equipment Market Statistics (WWSEMS) Report.
11/16/2023 | Pete Starkey, I-Connect007
After a rainy Tuesday for the start of productronica, we had a brief respite on Wednesday morning, so we were able to walk from the U-bahn to the west entrance of Messe München without getting wet. We were accompanied by a horde of eager exhibition attendees mobbing the turnstiles to get into what promised to be an even livelier second day of the show. Yes, productronica has come back to life after COVID and re-established its identity as a premier event with more than 1,300 exhibitors from 45 countries, together with an exclusive supporting program.
11/15/2023 | ZDI
Zero Defects International [ZDI] has announced their participation as an exhibitor at the SMTA Silicon Valley Expo and Tech Forum. It will be held at Building 3 on the FLEX campus located at 727 Gibralter Drive, Milpitas, CA.  Expo time and date:  8:30 a.m., Thursday, December 7, 2023.
11/15/2023 | PIT Equipment
PIT – Equipment Services, LLC is pleased to announce Don Dennison, founder and CEO of PIT Equipment Services, has been honored with the prestigious 2023 GLOBAL Technology Award in the category of Best Manufacturers Representative - USA. The award ceremony took place during productronica in Munich on November 14, 2023.
11/14/2023 | SEMI
The global semiconductor manufacturing industry is on track for recovery in the fourth quarter of 2023, setting the stage for continued growth in 2024, SEMI announced today in its Q3 2023 publication of the Semiconductor Manufacturing Monitor (SMM) Report, prepared in partnership with TechInsights.