Global Smartphone Production Drops to a Ten-year Quarterly Low at 250 Million Units
June 8, 2023 | TrendForce
Estimated reading time: 2 minutes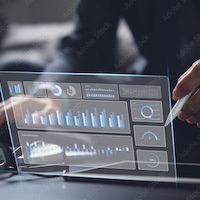 The ongoing global economic downturn continues to impact consumer confidence in the market. TrendForce reports that the global production volume of smartphones in 1Q23 was only 250 million units—marking a 19.5% YoY decrease. This represents not only the greatest annual decrease but also a historic low in quarterly production since 2014.
Samsung observed a slight surge in Q1 production thanks to the launch of its Galaxy S23 series, reaching 61.5 million units—a 5.5% QoQ rise. However, TrendForce predicts a nearly 10% drop in Q2 production due to weakening demand for new models. Apple faced a substantial 27.5% QoQ drop in smartphone production in Q1, delivering a total of 53.3 million units. The new iPhone 14 series accounted for approximately 78% of this figure, an improvement from the same period last year. Nonetheless, as the company navigates the transition period between model launches, a projected decrease of 20% is expected in Q2.
In light of unsatisfactory market conditions and necessary inventory adjustments, brands such as Oppo (which includes Oppo, Realme, and OnePlus) made strategic moves to reduce production in Q1 to 26.8 million units, a 17% QoQ decrease. However, TrendForce forecasts a more than 30% rise in Q2 production, attributed to successful inventory management and a moderate demand resurgence in Southeast Asia and other regions. It's worth mentioning that, in addition to continuously strengthening its market share of high-end models in China, Oppo has achieved notable sales success in South Asia, Southeast Asia, and Latin America. In fact, its overseas market accounts for nearly 60% of its total sales.
In the first quarter, Xiaomi (which includes Xiaomi, Redmi, POCO) saw its production volume dip to 26.5 million units—a 27.4% quarterly decrease. This decline can largely be attributed to a global dip in consumer confidence and an overstocked inventory of finished products at Xiaomi, leading to restrained production plans. Due to ongoing inventory adjustments set for the second quarter, quarterly production growth is projected to be capped, with a modest estimated increase of around 20%. Concurrently, Vivo (including Vivo, iQoo) reported a production volume of 20 million units for the first quarter—a 14.2% quarterly decrease. While China continues to be the primary market for Vivo's sales, Q2 demand continues to remain stagnant in the Chinese market, following the reopening of its borders. As a result, the quarterly production volume is anticipated to show a modest increase of around 10%.
The continuous economic slump has led to increased activity in the used phone and repair markets, which could potentially hinder Q2 smartphone production growth. Notwithstanding, Q2 production is forecasted to reach 260 million units, demonstrating a QoQ increase of around 5%. However, due to the unfavorable economic environment, TrendForce forecasts that smartphone production will still fall by 10% when compared to the same period last year.

---
Suggested Items
09/25/2023 | IDC
Newly released data from IDC's Worldwide Quarterly Mobile Phone Tracker shows that shipments of smartphones to the Gulf Cooperation Council (GCC) region increased 2.9% year on year in Q2 2023, with growth of 2.8% on the previous quarter.
09/22/2023 | Keysight Technologies, Inc.
Keysight Technologies, Inc. and Synopsys, Inc. are partnering to provide internet of things (IoT) device makers with a comprehensive cybersecurity assessment solution to ensure consumers are protected when devices are shipped to market. Under the arrangement, the Synopsys Defensics® fuzzing tool will be embedded as an option into the Keysight IoT Security Assessment solution. 
09/22/2023 | Dicro Oy
Dicro Oy is pleased to announce the expansion of Dicro into Narva, the third largest city in Estonia, where last week we started production in our new factory.
09/21/2023 | Mirtec
MIRTEC, the 'Global Leader in 3D Inspection Technology' is pleased to announce that Robert Horowitz has been promoted to the position of National Sales Manager for MIRTEC's North American Sales and Service Division.
09/21/2023 | IDC
Global shipments for wearable devices returned to growth in the second quarter of 2023 (2Q23) reversing two quarters of decline, according to new data from the International Data Corporation (IDC) Worldwide Quarterly Wearable Device Tracker.