SES Space & Defense Delivers Satellite Connectivity to AWS Modular Data Center for the U.S. DoD
June 8, 2023 | Business Wire
Estimated reading time: 1 minute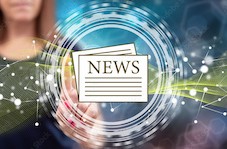 SES Space & Defense, a wholly-owned subsidiary of SES, announced the availability of flexible, secure, and reliable satellite-powered network connectivity for AWS Modular Data Center.
AWS Modular Data Center makes it easy for the U.S. Department of Defense (DoD) to deploy modular data centers managed by Amazon Web Services (AWS) in infrastructure-limited locations. In February 2023, AWS announced the availability of AWS Modular Data Center to the DoD under the Joint Warfighting Cloud Capability (JWCC) contract.
Leveraging SES's multi-orbit, multi-band global fleet of satellites with AWS Modular Data Center, defense customers can access low-latency, cloud-based applications and services securely in Denied, Disrupted, Intermittent, and Limited (DDIL) environments through a dedicated network connection to AWS Regions. The U.S. DoD customers will also be able to leverage SES's second-generation medium earth orbit (MEO) constellation, O3b mPOWER, designed with an open architecture approach in space, ground, and user terminal allowing users to bring their own modems/waveform. The introduction of O3b mPOWER system later this year further pushes industry benchmarks, delivering high-performance connectivity services ranging from tens of megabits to multiple gigabits per second for DoD customers. 
Leveraging SES' Cloud Direct offering, SES Space & Defense can enable connectivity between field-deployed AWS Modular Data Center and AWS Regions, allowing one-hop connection between essential cloud services at the tactical edge and a broader set of cloud services in AWS Regions. Customers operating in DDIL environments can utilize SES's satellite connectivity to support temporary AWS Modular Data Center deployments or as an interim connectivity solution for AWS Modular Data Center deployments, enabling customers to deploy workloads immediately upon the delivery of AWS Modular Data Center. Alternatively, if AWS Modular Data Center is utilizing terrestrial connectivity, customers can use SES's satellite connectivity to provide network redundancy for mission-critical workloads.
President and CEO of SES Space & Defense David Fields said, "Our multi-orbit, multi-band satellite network delivers direct low-latency connectivity to AWS Regions, enabling mission success at the tactical edge. In a network-enabled battlefield, the ability to rapidly and securely extend cloud and edge computing into a tactical ecosystem in real time is critical to our warfighters in theatre."
---
Suggested Items
12/01/2023 | Real Time with...productronica
Peter Brandt gives Pete Starkey a tour of atg's latest addition to the a9 line of equipment, the a9a tester for routed boards up to 25 x 21 inches in size. Small and medium size customers requiring small quantity flexibility, or advance technology testing, are atg's target customers for the a9a.
12/01/2023 | Epec Engineering Technologies
Precision Technology, Inc. (PTI) and Epec Engineered Technologies shared that they have joined together to give customers a greater range of high-quality printed circuit boards and other electronic products.
11/30/2023 | PRNewswire
Hi Sharp, a leading maker of video surveillance systems, is globally announcing its expansion into AI and cloud-based technologies for video capture.
11/29/2023 | TT Electronics
TT Electronics, a global provider of custom power solutions and engineered technologies, has announced that its Power and Control business has officially opened its new state-of-the-art research, development and manufacturing facility.
11/29/2023 | Inovaxe
Inovaxe, a world leader and provider of innovative material handling and inventory control systems, proudly announces its role as a distributor for VisiConsult's innovative X-ray Counter solutions in the United States.