Books

Featured Books

pcb007 Magazine

Latest Issues

Current Issue

Finding Ultra

New demands on PCB fabrication, namely advanced packaging, ultra high density interconnect (UHDI), and new specialty materials, are converging, changing the landscape of our business. Is it time to start paying close attention to this convergence?

Developing a Strategy

A solid strategy is a critical part of success. This month, we asked some of the top industry leaders and business strategy "gurus" to share their thoughts on developing strategies.

Winning With TQM

In this issue, we explore how TQM has entered the DNA of continuous improvement disciplines, and the role leadership transformation plays in this. If you've ever competed against a TQM company, you understand their winning advantage.

Columns

Latest Columns

||| MENU
IPC Issues Call for Participation for ECWC16, IPC APEX EXPO 2024
June 8, 2023 | IPC
Estimated reading time: 2 minutes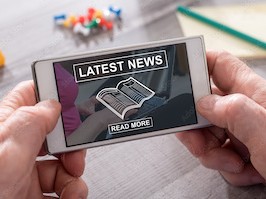 IPC is now accepting abstracts for technical paper presentations and technical posters for the Electronic Circuits World Convention 16 (ECWC16) at IPC APEX EXPO 2024, and professional development courses at IPC APEX EXPO 2024. The technical conference will be held April 9-11, and professional development courses will take place April 7-8, and 11, 2024, at the Anaheim Convention Center in Anaheim, Calif.
The industry's premier conference and exhibition for the electronics industry, IPC APEX EXPO provides presenters and their companies with a notable and cost-effective opportunity to promote their expertise and gain visibility with key engineers, managers, and executives from all segments of the industry worldwide.
The Electronic Circuits World Convention (ECWC16) is an international PCB symposium held every three years, in different cities worldwide. ECWC provides a valuable platform to encourage knowledge sharing about the latest information on global PCB demand, PCB manufacturing processes, and to promote the domestic PCB industry in every country and every region.
To recognize exceptional achievement, the IPC Technical Program Committee (TPC) will select the top qualifying papers and one top poster for awards. Awards include "Best of Conference," "NextGen Best Paper," "Best Student Research Paper," and "Best Technical Poster."
"IPC is proud to be the host of ECWC16," said Julia Gumminger, manager, IPC professional development and events. "We look forward to seeing the exciting new work from our colleagues in the global electronics manufacturing industry. Attendees of technical sessions will benefit from a broader perspective on what's next in electronics manufacturing. Our professional development courses remain one of the strongest offerings at IPC APEX EXPO, where experts from all areas of the industry, including design, materials, assembly, processes, equipment, and Industry 4.0 share their expertise."
For technical conference paper presentations and posters, ECWC16 and IPC seek abstracts that describe significant results from research experiments, highlight new techniques or materials, and/or discuss cutting-edge trends and challenges facing the electronics manufacturing industry. All submissions must be non-commercial, summarizing original and previously unpublished work covering case histories, research, and discoveries. Conference speakers are entitled to a free one-day conference pass for the day of their presentations. Papers will be published in a proceedings document, and both paper and poster presentations will be delivered in person at ECWC16 at IPC APEX EXPO 2024 in Anaheim. Deadline for abstract submissions is September 18, 2023.
For professional development courses, IPC seeks abstracts for three-hour sessions of live instruction covering all aspects of electronics manufacturing. Courses can be offered as one 3-hour session or two 3-hour sessions (offered as Part 1 & Part 2 for a total of 6 hours). Honoraria and travel expense stipends are offered to professional development instructors. Professional development abstracts are due August 28, 2023.         
To submit an abstract, visit www.ipcapexexpo.org/CFP. For more information on IPC APEX EXPO 2023, visit www.ipcapexexpo.org.
---
Suggested Items
09/22/2023 | GlobalFoundries
The U.S. Department of Defense (DoD) has awarded GlobalFoundries (Nasdaq: GFS) (GF) a new 10-year contract for a supply of securely manufactured, U.S.-made semiconductors for use across a wide range of critical aerospace and defense applications. 
09/22/2023 | Happy Holden, I-Connect007
Ever since high density interconnect (HDI) was created in 1982 by Hewlett-Packard to package its first 32-bit computer powered by a single chip, it has continued to evolve and provide the solutions for miniaturized products. The leading edge of HDI technology became the process used for organic flip-chip packaging for the semiconductor industry. The two distinct markets—IC substrates and product-system integration—are now colliding and utilizing the same ultra-HDI manufacturing processes.
09/21/2023 | KIC
KIC, a renowned pioneer in thermal process and temperature measurement solutions for electronics manufacturing, is thrilled to announce its participation in the upcoming SMTA Guadalajara Expo & Tech Forum.
09/21/2023 | Intraratio
Intraratio, a provider of enterprise software solutions, is pleased to announce its participation in the SMTA Guadalajara Expo and Tech Forum 2023.
09/21/2023 | SEMI
The SEMI Semiconductor Climate Consortium (SCC) issued its first report of the semiconductor ecosystem's greenhouse gas (GHG) emissions profile, an in-depth analysis of the semiconductor value chain's carbon footprint and priority-ranked carbon emission sources for the industry to address.