Marquee Semiconductor Acquires Semikunn Technology Services, Expanding Design Services Portfolio
June 8, 2023 | NewsWire
Estimated reading time: 1 minute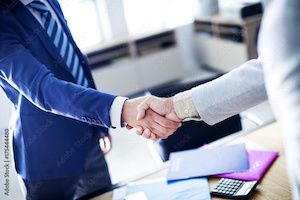 Marquee Semiconductor, a leading global provider of connectivity solutions for SoC/Chiplets and FPGAs, is pleased to announce the successful acquisition of Semikunn Technology Services, a prominent design services company based in India. This strategic move further strengthens Marquee Semiconductor's position as a comprehensive provider of end-to-end semiconductor solutions.
The acquisition of Semikunn Technology Services complements back Marquee Semiconductor's existing expertise and expands its design services portfolio. Semikunn Technology Services has established itself as a trusted name in the semiconductor industry, offering innovative design solutions across various domains. By combining the talents and resources of both companies, Marquee Semiconductor aims to deliver even greater value to its global customer base. 
Purna Mohanty, CEO of Marquee Semiconductor, expressed enthusiasm about the acquisition, stating, "We are thrilled to welcome Semikunn Technology Services to the Marquee Semiconductor family. This strategic acquisition aligns perfectly with our growth objectives and strengthens our ability to provide comprehensive connectivity solutions to our customers. Semikunn's talented team and their expertise will play a crucial role in our ongoing commitment to innovation and customer satisfaction."
Jeetu Ranjan Kar, Founder of Semikunn Technology Services, also shared his thoughts on the acquisition, saying, "Joining forces with Marquee Semiconductor represents an exciting opportunity for the Semikunn team. Marquee's global reach, advanced automation systems, and commitment to excellence align perfectly with our values. Together, we will be well-positioned to deliver cutting-edge design services and further drive innovation in the semiconductor industry."
The integration of Semikunn Technology Services into Marquee Semiconductor's operations will be seamless, with a focus on preserving and enhancing customer relationships. The combined resources and expertise will enable the development of groundbreaking solutions that address the ever-evolving demands of the semiconductor market.
---
Suggested Items
09/26/2023 | Kirk Thompson, Isola Group
Despite being a leader in R&D investment in semiconductors and packaging with greater than $50 billion per year, the U.S. has seen its market share decrease to less than 3% in areas like advanced packaging and advanced substrates. The cause for this market share erosion was a laser focus in Asian countries to attract semiconductors and advanced packaging investment through ecosystem development and incentives. If the U.S. is serious about changing the momentum to onshore advanced packaging and advanced substrates, an ecosystem approach to innovation and manufacturing incentives must be employed. It is not enough to have the most innovative technology if the supply chain and manufacturing economics do not deliver competitive commercial opportunities.
09/25/2023 | StenTech
StenTech Inc., the leading multinational SMT Printing Solutions company, is pleased to announce plans to exhibit at the SMTA Guadalajara Expo, scheduled to take place Oct. 25-26, 2023 at the Expo Guadalajara in Guadalajara, Jalisco, Mexico.
09/22/2023 | ACN Newswire
Nanofiber Quantum Technologies Inc. raised $8.5m from leading venture capital investors. Phoenix Venture Partners (PvP) in the US, and Japan's JAFCO Group Co Ltd, SPARX Group Co Ltd, Keio Innovation Initiative, Inc. (KII), and Waseda University Ventures (WUV) financed the round through convertible notes.
09/26/2023 | Joe Fjelstad -- Column: Flexible Thinking
Despite what some seem to believe, rigid-flex circuits are not a new technology. In fact, they are more than a half-century old. At the time of the invention, my friend Thomas Sterns was working at Sanders Associates, the pioneering flex circuit manufacturer. Like many products in the first decades of printed circuit technology, they were working on a military application. The objective was to provide a reliable method for reducing the size, bulk, weight, and questionable reliability of wire harness assemblies while simultaneously reducing cost and assuring that human error might be minimized. These were all vitally important concerns for military and aerospace products.
09/21/2023 | ViTrox
ViTrox, which aims to be the world's most trusted technology company, is pleased to announce the addition of Hayden Dalton to our team as a Field Support Engineer who based in Milwaukee, WI, effective August 21, 2023.