Books

Featured Books

smt007 Magazine

Latest Issues

Current Issue

Economic Headwinds

This issue takes stock of the current economic outlook and how companies are using current conditions to move themselves through technological evolutions, workforce shifts, and financial changes. Even with these headwinds, there's forward progress to be made.

Attracting New Talent

To get different results in staffing, you must change how you define, promote and recruit your job opportunities. How do you become magnetic to high-quality early-career candidates?

Test and Inspection

Test and inspection methods are undergoing rapid change. In this issue, we consider the influence of AOI, AI, and human eyes. How exactly are these pieces of the puzzle changing the role of test and inspection?

Columns

Latest Columns

||| MENU
Filling Critical Traceability Gaps With AI
June 28, 2023 | Cybord
Estimated reading time: 3 minutes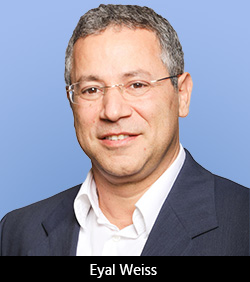 Traceability means being able to track the origin of any given electrical component throughout the supply chain. For OEMs, this is no longer optional or "nice to have." Yet industrial traceability capacities are sorely lacking throughout industries.
Today, the most widespread standard for traceability is "batch traceability," which aside from tracking the production lot, serial number, and exact board placement for components, fails to analyze the individual components themselves, thus jeopardizing the quality of the goods they compose.
Faulty components are unavoidable. For components that make it into circulation and harbor some kind of defect, the result can easily cascade into sweeping recalls that waste time, money, and resources.
Instead, electronics manufacturers need to be able to facilitate recalls much more surgically. But that can only be achieved through exploratory traceability: new processes that employ precise, detailed, and exacting visual identification of every electronic component placed on a PCBA.
Original equipment manufacturers have an opportunity to improve traceability with AI tools and big data, closing the information gaps that plague tech products across the supply chain.
Where Lies the Fault?
Because eight out of 10 failures are attributed to faulty components rather than faulty workmanship, most manufacturers view traceability as essential. After all, it allows them to operate in markets that demand a detailed trail for every part on every board. Consider military defense systems, automotive software, and medical technologies, where consequences of a malfunction can be dire.
Unfortunately, supply chain disruptions, especially in the wake of the pandemic, muddied the waters. Average manufacturing lead times increased from three and a half months to nearly a year, forcing OEMs to circumvent their standard suppliers and source components from alternative suppliers, often with improper storage standards and subpar materials, as well as mixed lots and ambiguous traceability information.
Although the negative impacts of supply chain slowdowns on electronic components have diminished, assuming there are zero defects across thousands upon thousands of components would be wrong-minded. Given that defective and counterfeit components remain, manufacturers should raise their traceability standards to boost quality, output efficiency, and financial clarity, all of which help strengthen the bottom line. Leveraging AI to do this offers the path of least resistance.
The Root of the Problem
Many industry leaders appreciate AI's capacity to improve various phases of the manufacturing process, but often miss its potential impact on the traceability capabilities of individual components.
Presently, there are several levels of traceability across various industries. In the first level, monitoring relevant equipment parts in the manufacturing value chain is conducted inconsistently. The next two levels involve the use of serial numbers to match PCBs to their associated batch. The fourth and highest level monitors the actual placement of the components onto PCBs. However, this maximum level of traceability incorrectly assumes that all components within a reel are exactly the same, and therein lies the root of the problem.
Level Up
Though Level 4 reflects the highest industry standard, many companies have yet to upgrade traceability beyond the first and second tiers; this leads to troublesome gaps in their visibility. Moreover, current lab testing processes are woefully ineffective in identifying compromised material, as they rely solely on sampling a smattering of components out of thousands.
OEMs should strive to extend their traceability standards beyond Level 4 to attain complete exploratory traceability. AI-powered visual technology can enable this heightened level of traceability, offering a far more efficient and cost-effective solution than lab testing batches of components. Regardless of where components are sourced, visual recognition powered by AI can rapidly analyze every component on every board for authenticity and component integrity without concern for human error. When implemented, manufacturers can pinpoint any problematic component and conduct rapid surgical recalls on an individual basis with minimal disruption to the manufacturing process.
Just as doctors administer blood tests to assess a patient's health, OEMs need to take the same approach to each and every electronic component. Luckily, AI can transform this otherwise Sisyphean task into one that is far more efficient and manageable.
No Extra Hardware Necessary
The manufacturing industry needs to embrace AI tools if they truly wish to pioneer air-tight 4A traceability toward a more intelligent, efficient, and cost-effective future. All it takes is a SaaS integration with their existing SMT hardware to gain true visibility into what is going on in their products.
Dr. Eyal Weiss is CTO and founder of Cybord.
This article originally appears in the June 2023 issue of SMT007 Magazine.

---
Suggested Items
09/20/2023 | I-Connect007 Editorial Team
Panasonic's Darren Hitchcock spoke with the I-Connect007 Editorial Team on the complexities of moving toward ultra HDI manufacturing. As we learn in this conversation, the number of shifting constraints relative to traditional PCB fabrication is quite large and can sometimes conflict with each other.
09/19/2023 | Anaya Vardya -- Column: Standard of Excellence
In my last column, I discussed cutting-edge innovations in printed circuit board technology, focusing on innovative trends in ultra HDI, embedded passives and components, green PCBs, and advanced substrate materials. This month, I'm following up with the products these new PCB technologies are destined for. Why do we need all these new technologies?
09/18/2023 | ViTrox
ViTrox, which aims to be the world's most trusted technology company, is excited to announce that our trusted Sales Channel Partner (SCP) in Mexico, SMTo Engineering, S.A. de C.V., will be participating in SMTA Guadalajara Expo & Tech Forum. They will be exhibiting in Booth #911 from the 25th  to the 26th of October 2023,  at the Expo Guadalajara in Jalisco, Mexico.
09/18/2023 | Intel
Intel announced one of the industry's first glass substrates for next-generation advanced packaging, planned for the latter part of this decade.
09/18/2023 | Aidan Salvi -- Column: Facing the Future
I have been in and around circuit boards most of my life. I started 20 years ago in my family's PCB shop, leaving after a couple of years to start my own software company. About a year ago, I returned to the family business, and the first thing I noticed was that nothing had really changed. We were doing the same things in the same way as the day I left. After talking to several experts in the industry, I realized it was worse than that: The manufacturing of PCBs had not changed in 70 years.