Books

Featured Books

pcb007 Magazine

Latest Issues

Current Issue

The Registration Sweet Spot

Registration is underrated and underappreciated. The key is to ensure proper registration from layer to layer across the entire printed circuit board. It's a holistic process requiring anticipation, prediction, precise attention at each step, and detailed data tracking and monitoring.

High-reliability Fabrication

In this month's issue, our expert contributors discuss the latest in technologies, trends, complexities and resources regarding high-reliability fabrication.

Finding Ultra

New demands on PCB fabrication, namely advanced packaging, ultra high density interconnect (UHDI), and new specialty materials, are converging, changing the landscape of our business. Is it time to start paying close attention to this convergence?

Columns

Latest Columns

||| MENU
Lupita Maurer Appointed President at Polar Instruments, Inc
July 27, 2023 | Polar Instruments
Estimated reading time: Less than a minute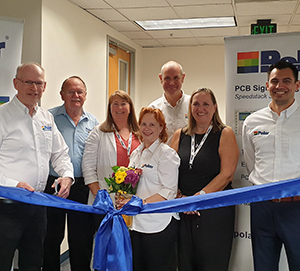 Coinciding with our move to new offices in central Beaverton, OR, Polar appoints Lupita Maurer as President of Polar Instruments, Inc.
"I am excited and honored to take up the opportunity of heading up Polar Inc," explains Maurer. "Ken Taylor, our outgoing president, has set a high level of expectation for the organization. Polar's increasing market in the design space, alongside our existing customer base in the PCB fabrication industry, combined with the effects of reshoring, are shaping exciting new opportunities for our US operation."
Maurer has been a key player in Polar's sales operation up to this point. Prior to joining, she held software related positions at Tektronix, giving her broad experience in a T&M background. 
Taylor will retain a non-executive position on the board of the company allowing us to tap into his years of wisdom in the business. The tight knit team at Polar Inc provide sales service and support for the expanding customer base of Signal integrity modeling, documentation and measurement tools.
For further information, please contact your local Polar office. Contact details may be found at polarinstruments.com.  Further product information and technical tips are on the Polar YouTube channel.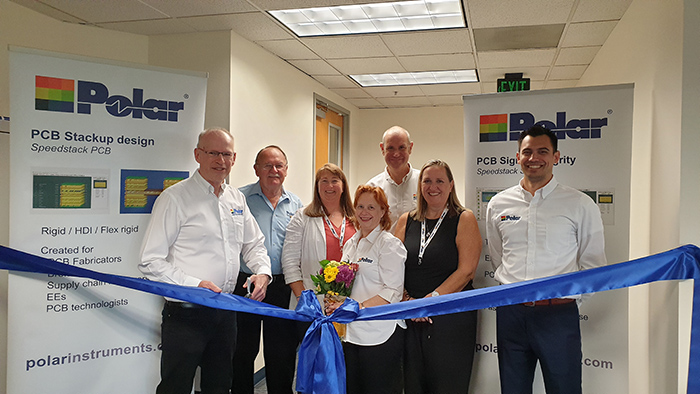 ---
Suggested Items
12/06/2023 | Indium Corporation
Indium Corporation is proud to announce the addition of Sales Engineer Meik Fratzel to its European team.
12/05/2023 | Insulectro
Insulectro, the largest distributor of materials for use in manufacture of printed circuit boards and printed electronics, sadly announces the passing of company sales legend Neil Colgrove.
12/04/2023 | Horizon Sales
Horizon Sales is pleased to announce the newest addition to its team, Mr. Andre Kundert. Joining the company in November 2023, Andre brings with him two years of invaluable experience in surface mount technology (SMT) and a robust background in the electronics manufacturing industry.
11/27/2023 | GOEPEL Electronics
The US branch of GÖPEL electronic is proud to announce the addition of David Kalaidjian as the new National Sales Development Manager.
11/23/2023 | IPC
IPC announced the October 2023 findings from its North American Electronics Manufacturing Services (EMS) Statistical Program. The book-to-bill ratio stands at 1.23.