Books

Featured Books

pcb007 Magazine

Latest Issues

Current Issue

The Registration Sweet Spot

Registration is underrated and underappreciated. The key is to ensure proper registration from layer to layer across the entire printed circuit board. It's a holistic process requiring anticipation, prediction, precise attention at each step, and detailed data tracking and monitoring.

High-reliability Fabrication

In this month's issue, our expert contributors discuss the latest in technologies, trends, complexities and resources regarding high-reliability fabrication.

Finding Ultra

New demands on PCB fabrication, namely advanced packaging, ultra high density interconnect (UHDI), and new specialty materials, are converging, changing the landscape of our business. Is it time to start paying close attention to this convergence?

Columns

Latest Columns

||| MENU
Estimated reading time: 1 minute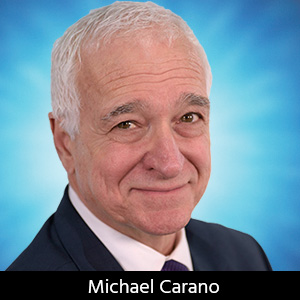 Connect:
Contact Columnist Form
Please register or login to your my I-Connect007 account to send a message to this columnist.
September 23, 2014
Controlling the ENIG Process for Optimum Efficiency and Performance
Introduction
In last month's Trouble in Your Tank, different levels of corrosion in the nickel deposit were presented. In addition, the suggestion was made that mid-phosphorous content EN process was more beneficial with respect to solderability, as opposed to a high phos content nickel deposit. Certainly, concerns with corrosion of the nickel (with lower phos) were allayed as long as the proper process controls were in place. Ideally, the ENIG process must provide the optimum in solder joint reliability while operating at the highest level of cost efficiency. All too often, process parameters that have the most influence on these critical attributes are poorly understood. An example of poor control is shown in Figure 1. The gold deposit has been removed in order to expose the electroless nickel surface.
It is very difficult to discern any anomalies in the nickel deposit without removing the gold. It is clear from the SEMs in Figure 1 that there is significant corrosion on the electroless nickel surface. Obviously, this is an unacceptable situation, and in order to prevent it one must work harder to optimize and control the electroless nickel-immersion gold process. Some of these factors will now be presented in detail.
Critical Electroless Nickel Features:
Phosphorous content control in the electroless nickel deposit. Don't underestimate this important parameter.
Stabilizers in the EN solution influence phosphorous content in the deposit.
Phos content has strong influence on solderability, immersion gold deposit thickness and potential for hyper-corrosion.
Let's look at these points in a little more detail.
As I have written in this monthly column on many occasions, operating the chemical processes within the process window is the key to consistent and predictable performance. After all, your customers should expect no less from you. So with respect to #1 above, it is recommended that the EN process be able to maintain a reasonably tight window with respect to phos content through five metal (MTOs) turnovers in the nickel solution.

Read the full column here.


Editor's Note: This column originally appeared in the August 2014 issue of The PCB Magazine.