Books

Featured Books

pcb007 Magazine

Latest Issues

Current Issue

The Registration Sweet Spot

Registration is underrated and underappreciated. The key is to ensure proper registration from layer to layer across the entire printed circuit board. It's a holistic process requiring anticipation, prediction, precise attention at each step, and detailed data tracking and monitoring.

High-reliability Fabrication

In this month's issue, our expert contributors discuss the latest in technologies, trends, complexities and resources regarding high-reliability fabrication.

Finding Ultra

New demands on PCB fabrication, namely advanced packaging, ultra high density interconnect (UHDI), and new specialty materials, are converging, changing the landscape of our business. Is it time to start paying close attention to this convergence?

Columns

Latest Columns

||| MENU
Mentor: PCB Technology Leadership Award Winners
December 9, 2014 | Mentor Graphics
Estimated reading time: 3 minutes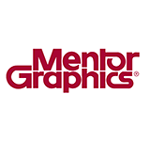 Continuing its tradition of promoting and recognizing PCB design excellence, Mentor Graphics Corporation has announced the winners of its 25th annual PCB Technology Leadership Awards. Started in 1988, this program is the longest running competition of its kind in the electronic design automation (EDA) industry. It recognizes engineers and designers who use innovative methods and design tools to address today's complex PCB systems design challenges and produce industry-leading products.
Prominent experts in the PCB industry judged entries from around the world in six categories that represent a wide variety of industries:
Consumer electronics and handheld;
Industrial control, instrumentation, security, and medical;
Military and aerospace;
Computers, blade and servers, memory systems;
Telecom, network controllers, line cards; and
Transportation and automotive.
The expert judges included Happy Holden, Gentex Corporation (retired); Gary Ferrari, FTG Circuits technical support director; Pete Waddell, president of UP Media and publisher of Printed Circuit Design & Fab/Circuits Assembly Magazine; Andy Kowalewski, Metamako LP senior interconnect designer; Rick Hartley, L-3 Communications/Avionics Division senior principal engineer; Susy Webb, Fairfield Nodal senior PCB designer; and Charles Pfeil, Mentor Graphics Systems Design Division director of engineering.
2014 Technology Leadership Award Winners
Category: Best Overall Design 
Company: Alcatel-Lucent Italia
Design team: Fabrizio Crippa, Giovanni Villa, Sergio Pirovano, Massimo Pollastri, Stefano Cornini, Luigi Aldeghi, Fabio Villa,Paolo Scotti, Massimiliano Severi, Ivan Malaspina, Fabio Frigerio, Donato Maggi
Using: Xpedition Enterprise
Category:  Computers, Blade & Servers, Memory Systems
1st place: Seagate Technology LLC
Design team: Andre' Dutko, Keith MacLean
Using: Xpedition Enterprise
2nd place: Sanmina Corp.
Design team: Damodhar Chakravarthy Mallisetty, Tom Thomas, Birla Manoharan
Using: Xpedition Enterprise
Category: Consumer Electronics & Handhelds 
1st place: Qualcomm Technologies Inc.
Design team: Larry Paul, Sanat Kapoor, Stephen Baker, Danlin Xiang, Michael Tex, Scott Asbill
Using: Xpedition Enterprise
2nd place:  Wizlogix Pte. Ltd.
Design team: Vivian Ong Ai Lian, Tan Shean Huey, Romeo Pineda
Using: Xpedition Enterprise
Category: Industrial Control, Instrumentation, Security & Medical
1st place: Fujitsu Technology Solutions GmbH
Design team: Andreas Schaefer, Timo Bruderek, Joachim Bub, Andreas Titz, Willi Neukam, Peter Brau, Werner Hasubick, Rudi Haeussermann, George Emanuel Valceanu
Using: Xpedition Enterprise
2nd place: Valtronic SA
Design team: Gabriel Gay, Van Ly Mai, Cristian Anton, Bert de Vries
Using: Xpedition Enterprise
Category: Military & Aerospace
1st place: NASA Goddard Space Flight Center
Design team: Dave Petrick, D.Albaijes, Banks Walker
Using: PADS
2nd place: BAE Systems
Design team: Matthew Offredi, Gary Chambers, Daniel Smith, Sammy Laver, Ross McCullie, Gary Prior
Using: Xpedition Enterprise
Category: Telecom, Network Controllers, Line Cards
1st place: RAD
Design team: Olga Goykhberg, Svetlana Zlotnik, Didier Halimi; Dorit Leizer, Sharona Manasherov
Using: Xpedition Enterprise
2nd place: Ericsson TV
Design team: Rob Dickinson, Paul White, John Curtis
Using: Xpedition Enterprise
Category: Transportation & Automotive
1st place: Visteon Corp.
Design team: Hai Pham, Padmanaban Kanagaraj, Krzysztof Russa
Using: Xpedition Enterprise
2nd place: Visteon Corp.
Designer: Nagarajan Mani
Using: Xpedition Enterprise
The on-demand webinar highlighting industry trends and the winners of the 2014 Technology Leadership Awards competition can be found here.
About the Technology Leadership Awards Contest
The TLA contest is open to any designs created with Mentor Graphics® PCB solutions. Judging is based on design complexity and overcoming associated challenges, such as small form factor, high-speed protocols, multi-discipline team collaboration, advanced PCB fabrication technologies, and design-cycle time reduction.
About Mentor Graphics

Mentor Graphics Corporation is a world leader in electronic hardware and software design solutions, providing products, consulting services and award-winning support for the world's most successful electronic, semiconductor and systems companies. Established in 1981, the company reported revenues in the last fiscal year of about $1.15 billion. Corporate headquarters are located at 8005 S.W. Boeckman Road, Wilsonville, Oregon 97070-7777. For more information, visitwww.mentor.com/.
---
Suggested Items
11/13/2023 | Global Newswire
The "Global Copper Clad Laminates Market (by Type, Application, Reinforcement Material, & Region): Insights and Forecast with Potential Impact of COVID-19 (2023-2028)" report has been added to ResearchAndMarkets.com's offering.
11/07/2023 | SCHMID Group
The SCHMID Group, a global solution provider for the high-tech electronics, photovoltaics, glass and energy systems industries, will be exhibiting at productronica in Munich from November 14 – 17, 2023.
11/01/2023 | Alex Stepinski, Stepinski Group
The topic of intrinsic copper structure has been largely neglected in discussions regarding the PCB fabrication quality control process. At face value, this seems especially strange considering that copper has been the primary conductor in all wiring boards and substrates since they were first invented. IPC and other standards almost exclusively address copper thickness with some mild attention being paid to surface structure for signal loss-mitigation/coarse properties. 
10/26/2023 | Andy Shaughnessy, Design007
At PCB West, I sat down for an interview with John Andresakis, the director of business development for Quantic Ohmega. I asked John to update us on the company's newest materials, trends in advanced materials, and the integration of Ticer Technologies, which Quantic acquired in 2021. As John explains, much of the excitement in materials focuses on laminates with lower and lower dielectric constants.
10/25/2023 | Preeya Kuray -- Column: Material Insight
Printed circuit board (PCB) reliability testing is generally performed by exposing the board to various mechanical, electrical, and/or thermal stimuli delineated by IPC standards, and then evaluating any resulting failure modes. Thermal shock testing is one type of reliability test that involves repeatedly exposing the PCB test board to a 288°C pot of molten solder for a specific time (typically 10 seconds) and measuring the number of cycles it takes for a board's copper layer to separate from the organic dielectric layer. If there is no delamination, fabricators can rest assured that the board will perform within expected temperature tolerances in the real world.