Books

Featured Books

pcb007 Magazine

Latest Issues

Current Issue

The Registration Sweet Spot

Registration is underrated and underappreciated. The key is to ensure proper registration from layer to layer across the entire printed circuit board. It's a holistic process requiring anticipation, prediction, precise attention at each step, and detailed data tracking and monitoring.

High-reliability Fabrication

In this month's issue, our expert contributors discuss the latest in technologies, trends, complexities and resources regarding high-reliability fabrication.

Finding Ultra

New demands on PCB fabrication, namely advanced packaging, ultra high density interconnect (UHDI), and new specialty materials, are converging, changing the landscape of our business. Is it time to start paying close attention to this convergence?

Columns

Latest Columns

||| MENU
Estimated reading time: 1 minute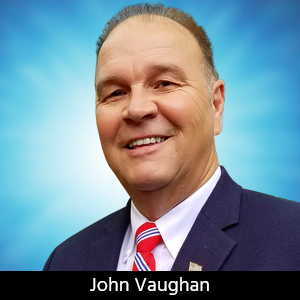 September 9, 2014
IMPACT 2014 - IPC on Capitol Hill
Author's Note: The views expressed in the following recap of the IPC IMPACT 2014 event held June 10-11 are solely my own. In keeping with IPC's long-standing commitment to open dialogue by and between its members, no direct quotes or personal views from any IPC members are referenced in this article.
Although I am a Washington, D.C. native and reside in the D.C. suburbs, I must admit it was difficult not to get excited in advance about spending two days in downtown Washington on Capitol Hill at IMPACT 2014, talking circuit boards with both politicians and my industry peers alike!
As an industry, we face many challenges and obstacles in our pathway to success and IPC's IMPACT 2014 offered the opportunity to meet key members of Congress, policymakers and influencers, educate them about needed actions to strengthen the electronics sector and the overall economy and national security, and network with industry colleagues.
IPC delivered superbly on all accounts.
I last attended IPC Capitol Hill Day in 2011, and while that was an outstanding event as well, it was clear this time around that IPC had redoubled its commitment to public policy engagement. In January of this year, IPC's Government Relations and Environmental Policy office moved from its former Arlington, Virginia, location into the heart of D.C. This prestigious Pennsylvania Avenue location is just blocks away from both the White House and Capitol Hill. No big surprise, as a government outreach and member advocacy presence here clearly pays dividends. This was reflected in the steady stream of high-level meetings with senators, representatives, and White House staffers that the IPC Government Relations team arranged for our IPC member delegation.

Read the full column here.


Editor's Note: This column originally appeared in the July 2014 issue of The PCB Magazine.