Books

Featured Books

pcb007 Magazine

Latest Issues

Current Issue

The Registration Sweet Spot

Registration is underrated and underappreciated. The key is to ensure proper registration from layer to layer across the entire printed circuit board. It's a holistic process requiring anticipation, prediction, precise attention at each step, and detailed data tracking and monitoring.

High-reliability Fabrication

In this month's issue, our expert contributors discuss the latest in technologies, trends, complexities and resources regarding high-reliability fabrication.

Finding Ultra

New demands on PCB fabrication, namely advanced packaging, ultra high density interconnect (UHDI), and new specialty materials, are converging, changing the landscape of our business. Is it time to start paying close attention to this convergence?

Columns

Latest Columns

||| MENU
Estimated reading time: 1 minute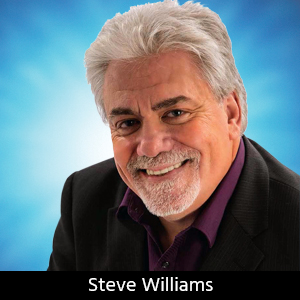 May 29, 2014
Customer Feedback: Perception is Reality
"Perception is reality."

              —Tom Peters, best-selling author
This quote from my favorite business author, Tom Peters, hangs in my office as a constant reminder. The title "world-class" rings hollow if you are the only one saying it about your organization.
Reality
How many times do we see a company promoting themselves as being a world-class manufacturer of PCBs, or as having been voted best-in-class at customer service? Who voted? Again, we are faced with the truth in advertising dilemma. It's a Dilbert cartoon in the making: A group of senior managers get together and declare "you know, we do a pretty respectable job in our business, let's begin calling ourselves world-class."
What does it mean to be world-class? Breaking it down into a single bullet point, it means being on par with the top performers globally in your chosen craft. There are, of course, numerous quantitative metrics used to measure this, such as turnover, quality certifications, productivity, and the requisite financial ratios. But perhaps the most important metric is qualitative: How do your customers think you are doing?
The Facts
You may in fact be a world-class manufacturer, but if your customers don't agree it doesn't really matter. It is surprising to find the high percentage of PCB organizations that have not formally incorporated an annual benchmark survey into their continuous improvement process. True world-class companies are no longer guessing what satisfies their customers; they are actively soliciting feedback and listening to their customers' expectations. A recent poll of over 2100 manufacturing respondents conducted by Industry Week Census supports this fact. It showed that 47% of respondents who say they've achieved a high level of world-class compliance use customer-satisfaction surveys extensively, while the proportion of peers claiming "no progress" in this area show only 6.4% as using them.

Read the full column here.


Editor's Note: This column originally appeared in the April 2014 issue of The PCB Magazine.