Books

Featured Books

smt007 Magazine

Latest Issues

Current Issue

Test and Inspection

Test and inspection methods are undergoing rapid change. In this issue, we consider the influence of AOI, AI, and human eyes. How exactly are these pieces of the puzzle changing the role of test and inspection?

Chips Don't Float

In Europe and the U.S., legislation is under way to revitalize PCB fabrication and packaging. What is the status of this work, and how specifically does this change the industry landscape for EMS companies? What will help keep us afloat?

Flying High With Digital Twin

The opportunity to use manufacturing simulation as a test bed for job planning and process optimization brings continuous improvement into the modern age. This may be an all-or-nothing type of project, but it's worth the investment.

Columns

Latest Columns

||| MENU
Estimated reading time: 1 minute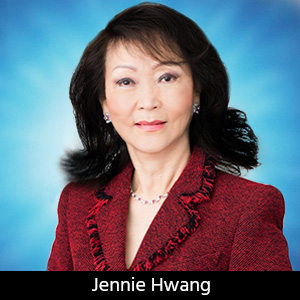 August 6, 2014
Capsulization
Since lead-free implementation, concerns about tin whiskers have intensified. For the past 12 years, studies and research by various laboratories and organizations have delivered burgeoning reports and papers, and my column has devoted an entire series to this subject. This article aims to capsulize the important areas of the subject. (Note: For expression, "whisker" is used as both noun and verb.)
The tin whisker issue and its potential mishaps have been recognized for more than six decades in electronic, electrical, and industrial applications. Some metals are prone to whiskering, or protruding from the surface of the substrate. In addition to tin, the metals that have exhibited whiskers include zinc, cadmium, silver, gold, aluminum, copper, lead, and others.
The whiskering phenomenon is distinct and unique. It is the result of a process different from other known phenomena (e.g., dendrites). And tin whisker and tin pest are separate metallurgical phenomena (SMT Magazine, May 2013). However, whiskers share commonality with dendrites in two aspects: Both are the result of a physical metallurgical process, thus following the science of physical metallurgy; and both could cause a product failure.
Uncertainty about tin whisker growth is most insidious. Stock markets do not like uncertainty, nor does the electronics industry. Our effort is to alleviate the uncertainty.
Practical Criteria
As some metals can whisker when accommodating conditions are met, the goal should be set with the differentiation between whisker-resistant and whisker-proof.
Overall, for testing or evaluation of the whisker propensity of a system, the key questions to be addressed are, is the system whisker-prone or whisker-resistant (not whisker-proof), and how does the system's whisker resistance stand in reference to the intended benchmark?

Read the full article here.


Editor's Note: This article originally appeared in the July 2014 issue of SMT Magazine.