Books

Featured Books

smt007 Magazine

Latest Issues

Current Issue

Economic Headwinds

This issue takes stock of the current economic outlook and how companies are using current conditions to move themselves through technological evolutions, workforce shifts, and financial changes. Even with these headwinds, there's forward progress to be made.

Attracting New Talent

To get different results in staffing, you must change how you define, promote and recruit your job opportunities. How do you become magnetic to high-quality early-career candidates?

Test and Inspection

Test and inspection methods are undergoing rapid change. In this issue, we consider the influence of AOI, AI, and human eyes. How exactly are these pieces of the puzzle changing the role of test and inspection?

Columns

Latest Columns

||| MENU
Estimated reading time: 1 minute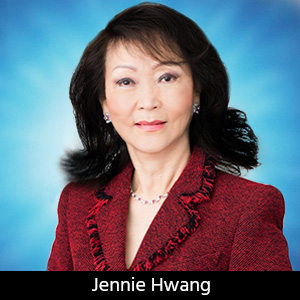 January 29, 2014
New Year Outlook: What Can We Expect in 2014?
Once again, it is time to look at the year ahead. This is a relished tradition as I am on the spot to think critically about the next 12 months and then have the opportunity to cross-check the predictions 12 months later. My 2013 outlook was, by and large, on or very close to target (Year-in-Review, December, 2013). In this piece, I will take a long view on market thrusts in the anticipated global economic landscape, as well as technological trends in selected areas deemed important and relevant to the industry, which are tailored to the target readers of this magazine. Each of these areas will be highlighted, but more detailed discussions will be addressed in my future publications and speeches.
Global Economic Outlook
Overall, the U.S. economy in 2013 was not too hot and not too cold, rendering the Federal Reserve's inaction in rolling back the stimulus program in bond buying. In 2014, the first and second largest economies, respectively, U.S. and China, are expected to show improved outlooks over 2013, while the third largest economy, Japan, launches bold new fiscal policies and economic stimuli. With Japan holding the highest debt levels in the world (at 230% of GDP), Abenomics needs to show real progress; it will be a tricky maneuver. China and Japan both happen to have recently installed new leadership, which will exert new influences and economic policies.
Across the Atlantic Ocean, progress has been made. The signposts indicate that the financial crisis is ending in the Eurozone. Countries such as Italy and Spain are exiting recession. However, the ECB is pondering the challenge and impact of the worryingly low inflation rate. The U.K. sees recovery gaining pace. The Bank of England believes the U.K. economy is recovering so quickly that it will likely consider raising interest rates in 2014.
Read the full article here.


Editor's Note: This column originally appeared in the January 2014 issue of SMT Magazine.