Books

Featured Books

smt007 Magazine

Latest Issues

Current Issue

Economic Headwinds

This issue takes stock of the current economic outlook and how companies are using current conditions to move themselves through technological evolutions, workforce shifts, and financial changes. Even with these headwinds, there's forward progress to be made.

Attracting New Talent

To get different results in staffing, you must change how you define, promote and recruit your job opportunities. How do you become magnetic to high-quality early-career candidates?

Test and Inspection

Test and inspection methods are undergoing rapid change. In this issue, we consider the influence of AOI, AI, and human eyes. How exactly are these pieces of the puzzle changing the role of test and inspection?

Columns

Latest Columns

||| MENU
Estimated reading time: 1 minute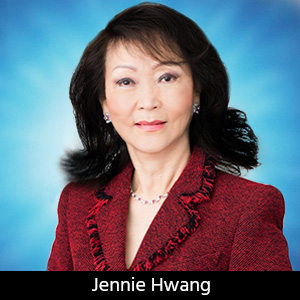 January 9, 2014
2013, A Year-End Review
For this year-in-review column, we will check on whether my January 2013 column, Outlook for the New Year, is on or off target. As usual, I will go through the key sub-topics that directly or indirectly impact our industry in terms of business environment, technology, and global marketplace to see how my predictions actually panned out.
Global Economic Outlook
From January 2013:
The two largest economies, U.S. and China, are showing signs of improving in Q4 of 2012, which is expected to continue into 2013. In Eurozone, most alarming news has surfaced, although the solutions--economic, financial or political are to be concocted and implemented. Common mechanisms to ensure member countries following through on fiscal plans and an agreeable banking regulatory framework are yet to be formulated. The sense is that when any viable solution is in sight, it will be a great relief to the market…As the third largest economy, Japan...is expected to mildly contract from the 2012 level to below 2.0% GDP, due largely to its large export component and the continued strong yen currency...
…A pro-growth political resolution and economic policies in either U.S or Europe or both will brighten the global growth prospects and drive faster recovery; if failing to do so, the global economic outlook in 2013 will suffer... going into 2013, the U.S. unemployment rate will be slowly going down... 
 …If the belief that economic stimulus is justified when unemployment is above 6.5% and inflation is lower than 2% is put to work, we can also expect further stimulus by the U.S. central bank…
The world's major economies, overall, have been on the recovery path in 2013: Europe is emerging from recession, Japan started to grow and the U.S. private sector is enjoying handsome earnings as reflected in the upward stock market indices with about 20% increase. The U.S. stock market is further fuelled by the Fed's delay in tapering the bond buying program. However, the U.S. economy may be "disturbed" by the public sector in government's spending cut, fiscal brinksmanship, government shutdown, and the debt ceiling debate in Washington.

Read the full column here.
Editor's Note: This column originally appeared in the December 2013 issue of SMT Magazine.