Books

Featured Books

pcb007 Magazine

Latest Issues

Current Issue

The Registration Sweet Spot

Registration is underrated and underappreciated. The key is to ensure proper registration from layer to layer across the entire printed circuit board. It's a holistic process requiring anticipation, prediction, precise attention at each step, and detailed data tracking and monitoring.

High-reliability Fabrication

In this month's issue, our expert contributors discuss the latest in technologies, trends, complexities and resources regarding high-reliability fabrication.

Finding Ultra

New demands on PCB fabrication, namely advanced packaging, ultra high density interconnect (UHDI), and new specialty materials, are converging, changing the landscape of our business. Is it time to start paying close attention to this convergence?

Columns

Latest Columns

||| MENU
CES 2015: Preview and Predictions
January 5, 2015 | Dan Feinberg, FeinLine Associates, Inc.
Estimated reading time: 3 minutes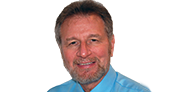 Once again, I'm preparing to head to Las Vegas for the annual CES show. I'm trying to set priorities regarding who to visit and what to see. It's impossible to see everything, especially now that this gigantic show has spread out with exhibits not only filling the Las Vegas Convention Center, but also now areas at Sands, The Venetian, and Madalay Bay. 
Looking back over the last five years of CES and analyzing predictions and items featured by the large exhibitors, you'd likely assume the 2015 show would feature more advanced 3D TVs, as they were predicted to take over the market...wrong!

Last year seemed to promise the end of the PC era and the beginning of a majority using touch interface tablets...again, wrong! In fact, after experimenting with tablets and Net/Chrome books, many companies and individuals are upgrading or replacing their older PCs at a rapid rate. I received several invitations to see new PC components and keyboards. The PC era is far from over--it's actually seeing a bit of a rebirth.

As for displays, the prediction was that the age of the so-called Hi-Def 1080p monitors at an end. That prediction seems correct, but while 4K is becoming main stream, it seems as though the next geneneration of 5K or higher resolution monitors and TVs is almost upon us. The question is: What graphics hardware will power them? My guess is that NVIDIA and AMD will tell us this week.
What do I expect to see and, more importantly, what will we see that will actually be mainstream in two or three years (unlike the 3D TV and an all tablet world)? 
Here are my guesses:
We'll see a great deal of hype about the Internet of Things, but I predict that cost and the pain of implementation will prevent this from becoming fully mainstream except in certain areas like fitness.
We'll see a slew of smart watches, not only at CES, but later in the year from Apple and others. The talk is that everyone will want or will have a wearable device. My prediction is that unless they do far more than become a remote display or control for your smartphone they will be far from mainstream. The exception, again, being health- or fitness-related wearables.

Page 1 of 2
---
Suggested Items
12/04/2023 | iNEMI
The third session in iNEMI's Counterfeit Components series which will be hold Thursday, December 7, 2023 / 11:00 a.m.—12:30 p.m. EST (US), will look at emerging technologies for detection and mitigation. We will also look at what is ahead for hardware security and review results of an industry survey regarding experiences with counterfeit components and strategies used to mitigate risk.
12/01/2023 | Nolan Johnson, I-Connect007
This week's news items taught me a few things I didn't know. For instance, there's news about the new equipment for THT work, governmental support for advanced packaging technologies, an upcoming webinar from iNEMI on counterfeits, an interview with U.S. Rep. Blake Moore, one of the sponsors of the bipartisan Protecting Circuit Boards and Substrates Act, and columnist Tim Haag, using Star Trek to illustrate why simplicity is, ahem, paramount.
11/27/2023 | Real Time with...productronica
Koh Young's Harald Eppinger talks about the company's technology for the semiconductor and advanced packaging market and how they address the challenges introduced by reflective components and micro solder deposits.
11/24/2023 | iNEMI
iNEMI Tech Topic Series: Counterfeit Components, Emerging Trends in Counterfeit Detection and Mitigation, will be held Thursday, December 7, 2023 / 11:00 a.m.—12:30 p.m. EST (US).
11/24/2023 | Mek (Marantz Electronics)
Mek (Marantz Electronics), a leader in Automated Optical Inspection (AOI) solutions, used last weeks' Productronica show in Munich to proudly introduce the SpectorBOX X series, a modular full 3D AOI system for THT solder joints and THT components.