Books

Featured Books

smt007 Magazine

Latest Issues

Current Issue

Chips Don't Float

In Europe and the U.S., legislation is under way to revitalize PCB fabrication and packaging. What is the status of this work, and how specifically does this change the industry landscape for EMS companies? What will help keep us afloat?

Flying High With Digital Twin

The opportunity to use manufacturing simulation as a test bed for job planning and process optimization brings continuous improvement into the modern age. This may be an all-or-nothing type of project, but it's worth the investment.

Artificial Intelligence

In this issue, we (and AI) explored how and when artificial intelligence plays a role in manufacturing today. Whether on the factory floor, or in the front office, AI applications are emerging and changing how we approach planning, processes and problem solving.

Columns

Latest Columns

||| MENU
The Essential Pioneer's Survival Guide: Reshoring Made Simple
September 10, 2014 | Michael Ford, Mentor Graphics
Estimated reading time: 1 minute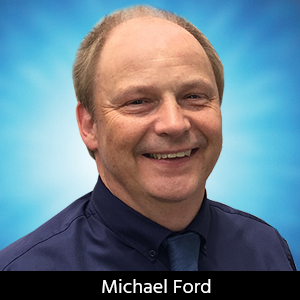 For many years, manufacturing has sought to increase competitiveness by moving offshore to countries with lower labor costs. The simultaneous rise of EMS manufacturing was an essential element to allow the offshore transfer to happen more quickly, with further cost reduction opportunities from load balancing. Initiatives are in place to reverse that trend--to bring manufacturing back, closer to the market it serves, notably in the United States. Throughout the off-shoring process, fierce arguments were put forward to protect the loss of local jobs, even though the result was, in almost all cases, inevitable.
Today, however, the whole market of PCB-based electronics products has changed significantly. Companies are waking up to the fact that the pros of offshoring are no longer what once they were, and that the cons are becoming more significant. The key question is whether reshoring is really commercially viable or is government trying to push water uphill once again? Reshoring could turn around the local labor markets and resolve balance of payment issues. This reshoring opportunity, coordinated with the seemingly unstoppable current market trends, can either be taken advantage of now, or if delayed, could represent the final loss of onshore manufacturing opportunity.
Changing Market Demands
Demand patterns for electronic products in the market continue to change and evolve. As technology-based products become fashionable, the demand from customers becomes more volatile, more heavily influenced by endorsements and trends. It is more important than ever before to get the latest technologies out into the market as fast as possible, with a range of product options to match people's individual tastes. The trend of direct shipping of products, driven by Internet shopping and direct ordering, means that this variation in demand pattern is now felt directly at the door of the factory.
Putting these factors together would seem to spell very bad news for offshore manufacturers, who require longer shipping times with higher costs. Their trade-offs are delays in delivery versus the cost of shipment by air and the cost of holding local stock around the world, which simply reintroduces issues of price depreciation and product obsolescence. Manufacturers of key products in China, such as mobile handsets, have chosen direct shipping to the customer by air to avoid this issue.Read the full column here.Editor's Note: This column originally appeared in the August 2014 issue of SMT Magazine.