Books

Featured Books

pcb007 Magazine

Latest Issues

Current Issue

Finding Ultra

New demands on PCB fabrication, namely advanced packaging, ultra high density interconnect (UHDI), and new specialty materials, are converging, changing the landscape of our business. Is it time to start paying close attention to this convergence?

Developing a Strategy

A solid strategy is a critical part of success. This month, we asked some of the top industry leaders and business strategy "gurus" to share their thoughts on developing strategies.

Winning With TQM

In this issue, we explore how TQM has entered the DNA of continuous improvement disciplines, and the role leadership transformation plays in this. If you've ever competed against a TQM company, you understand their winning advantage.

Columns

Latest Columns

||| MENU
2015 Outlook for the PCB Industry: A Global Perspective
December 22, 2014 | Francesca Stern Consulting
Estimated reading time: 1 minute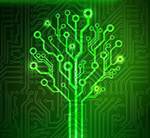 The total value of global electronics production (excluding components) in 2013 was estimated at $1.5 trillion and the value of worldwide PCB production at $58 billion. In 2013 Asia (including Japan) accounted for 58% of worldwide electronics production, while Japan accounted for less than 5%, Europe (EU28) accounted for 15% and North America (U.S. and Canada) for 16.5%. Asia, however, accounts for around 90% of total PCB production worldwide, and China in particular with 44% global market share is therefore heavily dependent on the West for its export markets.
In today's global economy, it is not realistic to produce an outlook for one region without consideration of the other ones, as any one region may affect and/or be affected by the events and economies of the others. Western Europe has a mature PCB industry that focuses on small volumes and high value boards. The European PCB industry serves mainly the European markets, but it also exports high-end product to Asia and North America. The key markets served by European fabricators as a whole are industrial, instrumentation and control, medical, military, aerospace, space, and automotive. Unless the PCB is required to be made domestically (e.g., if it's military or it has specific technology or reliability requirements), the fabricators come up against competition from lower-priced Asia suppliers. In the automotive segment, although electronics manufacturing remains in Europe, it has become increasingly hard for the fabricators to compete with Asian prices, and therefore all low-end PCBs are imported with only the high-end and prototype production remaining. One solution for fabricators supplying to this market is to take a partner if they do not already own an offshore facility.
The outlook for the European PCB industry therefore depends on the health of the European economy, the health of those OEMs that make up their key markets, and whatever value-added and technological advantages the European fabricator can offer to offset against the offshore competition. We start by looking at the current status of electronics production in Europe (which represents the market for both European fabricators and those outside the region).
Editor's Note: This article originally appeared in the December 2014 issue of The PCB Magazine.