Books

Featured Books

pcb007 Magazine

Latest Issues

Current Issue

The Registration Sweet Spot

Registration is underrated and underappreciated. The key is to ensure proper registration from layer to layer across the entire printed circuit board. It's a holistic process requiring anticipation, prediction, precise attention at each step, and detailed data tracking and monitoring.

High-reliability Fabrication

In this month's issue, our expert contributors discuss the latest in technologies, trends, complexities and resources regarding high-reliability fabrication.

Finding Ultra

New demands on PCB fabrication, namely advanced packaging, ultra high density interconnect (UHDI), and new specialty materials, are converging, changing the landscape of our business. Is it time to start paying close attention to this convergence?

Columns

Latest Columns

||| MENU
Ventec USA Expands Sales Force
January 29, 2015 | Ventec
Estimated reading time: 1 minute

Ventec USA, a member of the Ventec International Group, leading manufacturer of high quality, high performance copper clad laminates and prepregs, is delighted to announce the appointment of two sales professionals to further augment its presence in the North American market.

Richard Bain joins the team servicing the West Coast area, based in Fullerton, California, and Marty Lieberman joins the Mid-West team, operating from Elk Grove Village, Illinois.
Richard Bain brings with him a wealth of experience in the Californian printed circuit industry, having begun his career in laminate manufacture before progressing into sales and servicing of a broad range of printed circuit processes and materials. He has a proven long-term track record of customer support and is well known for his willingness to work with customers to create process controls and guidelines, and to offer expert assistance in rationalising laminate stock control and logistics.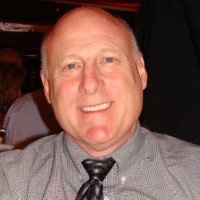 Marty Lieberman is Ventec's new representative for the states of Illinois, Wisconsin, Ohio, Michigan and Minnesota, with 35 years' experience in sales and sales management in major North America operations, specialising in chemicals, materials and equipment for printed circuit manufacture, chemical machining and metal finishing, together with interests in metals recycling.
Welcoming Richard and Marty to the team, Jack Pattie, President of Ventec USA, commented "We have sought-out talent and leadership to complement the investments we have made in expanding our West-coast and Mid-West operations. We see major growth potential in both these market areas, and continue to equip our facilities accordingly, with additional panel-cutting capacity, environmental controls and strict clean-working procedures to avoid particulate contamination of prepreg. We remain committed to setting an unbeatable standard for customer service, and continue to provide our customers with an extensive range of laminates and prepregs of the highest quality, with reliable, local engineering support, on time delivery and flexible supply chain solutions that we can adapt to customers' individual demands".
About Ventec USAVentec USA is the North American distribution arm of Ventec International Group with volume manufacturing facilities and HQ in Suzhou China, specializing in advanced copper clad glass reinforced and metal backed substrates for the PCB industry. With five distribution locations and two quick-turn CCL manufacturing sites on either coast, Ventec USA is a premier supplier to the U.S. PCB industry. For more information, visit www.ventec-usa.com.