Books

Featured Books

smt007 Magazine

Latest Issues

Current Issue

Chips Don't Float

In Europe and the U.S., legislation is under way to revitalize PCB fabrication and packaging. What is the status of this work, and how specifically does this change the industry landscape for EMS companies? What will help keep us afloat?

Flying High With Digital Twin

The opportunity to use manufacturing simulation as a test bed for job planning and process optimization brings continuous improvement into the modern age. This may be an all-or-nothing type of project, but it's worth the investment.

Artificial Intelligence

In this issue, we (and AI) explored how and when artificial intelligence plays a role in manufacturing today. Whether on the factory floor, or in the front office, AI applications are emerging and changing how we approach planning, processes and problem solving.

Columns

Latest Columns

||| MENU
Essemtec Features Paraquda at Automaticon
February 16, 2015 | Essemtec
Estimated reading time: 2 minutes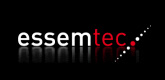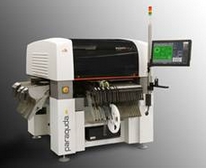 At the upcoming AUTOMATICON 2015 exhibition, taking place March 17 - 20 in Warsaw, Essemtec, the Swiss manufacturer of production systems for electronic assembly and packaging, will highlight its award-winning Paraquda in booth B28, hall 1. Essemtec is the first manufacturer that developed a combined SMT production center that is able to jet solder paste and/or glue and mount components in one machine.
SMT Placement Tasks
One machine platform processes all types of components – from 01005 to large components or connectors. Unmatched changeover times and a highly flexible assembly are ensured by the highest number of feeder slots (240) per square meter in the market, intelligent, servo-driven kitting without production stop, and an intuitive, touch screen-based operation.
Paraquda platforms are available in different models. Modular construction allows for a gradual increase in performance - first by placement head choice and second by multiplication of modules as well as an expansion by means of options according to the requested applications.
Vary Placement Performance According to Requirements
Depending on the required output, customers can easily exchange the placement heads. Paraquda2 is an identical sister model of the successful pick-and-place system Paraquda4, but with a reduction to 2 Z-axis in the placement head. Paraquda2 can be upgraded to a Paraquda4 at any time with a simple exchange of the placement head.
Thanks to the rental option of a 4 Z-axis placement head, placement performance of production lines can be adapted quickly and flexibly, without investing long term in new equipment and tying up valuable capital. Obviously, customers can permanently upgrade to a Paraquda4 with 4 Z-axis.
3-in-1 Production Center
Paraquda combines three different production steps within one platform (jet printing of solder paste and/or glue and SMD assembly). The Paraquda meets all the requirements of a modern, highly flexible production system – quick changeover, intuitive operation and the combined usage of jet and/or needle valves. With this unique combination, the multifunctional center allows an unprecedented flexibility in the market.
Prototypes and small series are easily assembled without stencils, reducing turnaround time considerably. Expensive stepped stencils can be eliminated with the dispensing of additional solder paste. Jetting of solder paste allows quicker, more precise solder paste dots than any other system in the market. Everything – from jetting to picking-and-placing components – is done automatically by the machine.
For more information about Essemtec's SMT production center, visit Essemtec Poland in booth B28, hall 1 at the Automaticon or on the web at www.essemtec-polska.com.
About Essemtec AG
Essemtec AG is a privately held Swiss equipment manufacturer, specializing in high speed fluid dispensing as well as flexible high-mix SMT placement solutions. Both divisions leverage the company's vast equipment and process know-how gained since 1991 to let their customers achieve significant competitive advantages. The company's goal is to improve its customers' workflows, setup times, defect rates, traceability and overall manufacturing efficiency through superior software and by providing managed SMT storage.
---
Suggested Items
09/28/2023 | Nolan Johnson, I-Connect007
The practical question around CHIPS Act development and electronics assembly is, "Will this change how we do business?" Indium Corporation's Dr. Andy Mackie sat down with Nolan Johnson to share what he sees as emerging answers to that question from his perspective as an expert in electronics assembly and packaging, and as a participant in standards development through IPC, JEDEC, and SEMI.
09/27/2023 | Nihon Superior Co. Ltd.
Nihon Superior Co. Ltd. is pleased to announce that Keith Sweatman, the company's Senior Technical Advisor, will deliver a presentation titled "A Path to Ductile Low-Temperature Solders for Mass Production of Electronic Assemblies" at the upcoming SMTA International conference and exposition.
09/27/2023 | Hentec Industries/RPS Automation
Hentec Industries/RPS Automation, a leading manufacturer of selective soldering, lead tinning and solderability test equipment, is pleased to announce that Kyocera International has finalized the purchase of a Hentec/RPS Odyssey 1325 robotic hot solder dip component lead tinning machine. 
09/26/2023 | Conecsus Metals México
Conecsus Metals México, an innovative environmental technology and recycling company, will exhibit at the SMTA Foro Tecnico & Expo, Guadalajara, Jalisco, México, on Wednesday, October 25, 2023, beginning at 11:00 a.m.
09/21/2023 | Thermaltronics USA, Inc.
Thermaltronics USA, Inc., a globally acclaimed manufacturer of Precision Soldering Robots and innovative Curie point soldering systems, is excited to announce its participation in the highly anticipated SMTA Guadalajara Expo & Tech Forum, scheduled to take place from October 25-26, 2023.