Books

Featured Books

pcb007 Magazine

Latest Issues

Current Issue

Finding Ultra

New demands on PCB fabrication, namely advanced packaging, ultra high density interconnect (UHDI), and new specialty materials, are converging, changing the landscape of our business. Is it time to start paying close attention to this convergence?

Developing a Strategy

A solid strategy is a critical part of success. This month, we asked some of the top industry leaders and business strategy "gurus" to share their thoughts on developing strategies.

Winning With TQM

In this issue, we explore how TQM has entered the DNA of continuous improvement disciplines, and the role leadership transformation plays in this. If you've ever competed against a TQM company, you understand their winning advantage.

Columns

Latest Columns

||| MENU
Bernie Kessler: Pioneering Spirit Then and Now
April 7, 2015 | Patty Goldman, I-Connect007
Estimated reading time: 4 minutes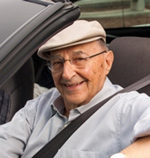 I sat down with longtime friend and IPC Hall of Famer (1991) Bernie Kessler of Bernard Kessler & Associates at IPC APEX EXPO 2015 in San Diego. Among other things, we discussed the early days of IPC, and the beginnings of APEX EXPO.
Patty Goldman: Bernie, you were originally with Mica Corporation, a laminate supplier in California, and you then started your own consulting business in 1979. You are also quite possibly the eldest statesman here at IPC. How are you doing?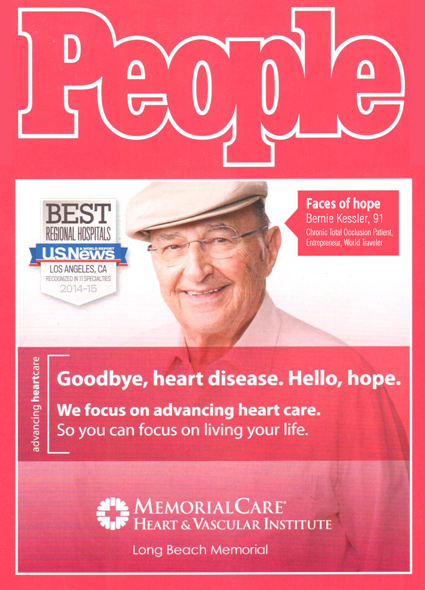 Bernard Kessler: I'm doing great. I should have brought the cover of People's Magazine in which I appear this month [March, local CA doctor's office version]. I had a heart procedure about a year ago. Apparently, it's new and the hospital is trying to promote it, so they asked me if I would appear at a dinner and recite the change in my lifestyle as a result of the procedure. I said I'd be happy to appear at dinner and asked what they planned to serve. I mean, what else am I supposed to do? Then they went one step further and they said, "Would you agree to appear in an ad?" So I had a series of interviews that they oriented towards the heart procedure and the change in lifestyle and not what I actually said. So, we can do the same here for this interview; I don't mind it. Edit in any fashion you wish [chuckles].
Over a length of time, when you're associated with a company, and that company experiences growth, and growth incorporates the idea of not only new products, but also new people, we don't necessarily recognize it but the company is really not the same company through the years. Now, with that in mind when your employee level is 100 and people join you, they join a hundred employees. When it's two thousand, they join two thousand people, and the experiences start to differ.
Now I take a look around here, look at this show and the size of it and how much it has changed as it has grown. And I remember the concerns we had when we first discussed having a show along with the IPC meetings. I forget what we called it...
Page 1 of 2
---
Suggested Items
09/28/2023 | Nolan Johnson, I-Connect007
The practical question around CHIPS Act development and electronics assembly is, "Will this change how we do business?" Indium Corporation's Dr. Andy Mackie sat down with Nolan Johnson to share what he sees as emerging answers to that question from his perspective as an expert in electronics assembly and packaging, and as a participant in standards development through IPC, JEDEC, and SEMI.
09/28/2023 | IPC
IPC continues to collaborate with the electronics manufacturing industry to meet their current and future workforce training needs.
09/28/2023 | IPC
Though product demand weakened this month with Orders and Backlog Indexes slipping, overall electronics industry operations remain healthy per IPC's September 2023 Global Sentiment of the Electronics Supply Chain Report.
09/27/2023 | Cherie Litson, CID+, Litson1 Consulting
Rigid-flex circuits are unique structures; part rigid board and part flex, they're increasingly working their way into many of the electronic devices we use every day. There have been many advances in rigid-flex lately as more companies find themselves exploring this technology. So, before I started writing this article about rigid-flex design, I double-checked a few things. Fortunately, there is plenty of rigid-flex information available on a variety of great websites that we all know and trust.
09/18/2023 | IPC
IPC Day France: Aerospace Electronics is an aerospace-focused networking event featuring key industry experts from NASA and Airbus and will take place on October 2, 2023 .