Books

Featured Books

pcb007 Magazine

Latest Issues

Current Issue

Finding Ultra

New demands on PCB fabrication, namely advanced packaging, ultra high density interconnect (UHDI), and new specialty materials, are converging, changing the landscape of our business. Is it time to start paying close attention to this convergence?

Developing a Strategy

A solid strategy is a critical part of success. This month, we asked some of the top industry leaders and business strategy "gurus" to share their thoughts on developing strategies.

Winning With TQM

In this issue, we explore how TQM has entered the DNA of continuous improvement disciplines, and the role leadership transformation plays in this. If you've ever competed against a TQM company, you understand their winning advantage.

Columns

Latest Columns

||| MENU
MFLEX Names Thomas Kampfer Chief Financial Officer
June 2, 2015 | MFLEX
Estimated reading time: 1 minute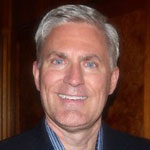 Multi-Fineline Electronix, Inc., a leading global provider of high-quality, technologically advanced flexible printed circuits and assemblies, announced today that it has named Thomas Kampfer as its new Chief Financial Officer and Executive Vice President, effective June 15, 2015.
Reza Meshgin, Chief Executive Officer of MFLEX, said "We are delighted to have Tom join MFLEX as our CFO.  He brings a unique combination of strong financial expertise and solid operational experience in global technology and manufacturing to the Company, having served in a variety of executive positions at both public and private corporations."
Mr. Kampfer brings over 30 years of financial, compliance, corporate governance, merger and acquisition, IP portfolio management and licensing, and operational technology industry experience to his new role.  Most recently, Kampfer served as president of CohuHD.  Prior to this, he was president and chief executive officer of H2O Audio, Inc. from 2010 to 2012.  Kampfer also held numerous executive roles at Iomega Corporation from 2001 to 2009, including serving as its president and chief financial officer.
Commenting on his new position, Kampfer said, "I am excited to assume this role with MFLEX and look forward to working with management and a great finance organization in contributing to the Company's strategic objectives and building value for MFLEX's shareholders."
Kampfer holds a B.S. in industrial engineering with highest distinction from Purdue University and graduated magna cum laude with a J.D. from Georgetown University Law Center.
About MFLEX
MFLEX is a global provider of high-quality, technologically advanced flexible printed circuits and assemblies to the electronics industry. The Company is one of a limited number of manufacturers that provides a seamless, integrated end-to-end flexible printed circuit solution for customers, ranging from design and application engineering, prototyping and high-volume manufacturing to turnkey component assembly and testing. The Company targets its solutions within the electronics market and, in particular, focuses on applications where flexible printed circuits are the enabling technology in achieving a desired size, shape, weight or functionality of an electronic device. Current applications for the Company's products include smartphones, tablets, computer/data storage, portable bar code scanners, personal computers, wearables and other consumer electronic devices. MFLEX's common stock is quoted on the Nasdaq Global Select Market under the symbol MFLX.
---
Suggested Items
09/26/2023 | TrendForce
The latest "Automotive Display Market Analysis" from TrendForce indicates that the overall demand for automotive display panels (automotive panels) is gradually stabilizing and shows an upward trend as the automotive market as a whole slowly recovers, and promotional activities related to smart cockpits continue to expand.
09/20/2023 | Andy Shaughnessy, Design007
Z-zero founder Bill Hargin has been studying stackup design techniques for years. He developed the company's PCB stackup planning software, and he wrote an I-Connect007 eBook, The Printed Circuit Designer's Guide to… Stackups: The Design within the Design. In this interview, Bill shares his thoughts on designing rigid-flex stackups, the challenges they bring, and what rigid board designers need to know about designing stackups in 3D. "Flexperts" Mark Finstad of Flexible Circuit Technologies and Nick Koop of TTM Technologies also offer insight into the many tradeoffs that rigid-flex designers face.
09/15/2023 | Andy Shaughnessy, Design007 Magazine
We've had a hot week in this industry. In my picks for this week, we introduce a new SMT007 columnist, and we have a look at the CHIPS Act one year later. We have a great article about sourcing diversification, and a look at the latest electronics news coming out of India. And columnist Vern Solberg explains DFM best practices for flexible circuits.
09/14/2023 | Vern Solberg -- Column: Designer's Notebook
Flexible circuit applications can be as basic as furnishing electrical interconnect between two conventional circuit board assemblies, or to prove a platform for placing and interconnecting electronic components. During the planning and pre-design phase of the flexible circuit, there will be several material and process related questions that need to be addressed. Most flexible circuit fabricators welcome the opportunity to discuss their customers' flexible circuit objectives prior to beginning the actual design process.
09/14/2023 | John Watson -- Column: Elementary, Mr. Watson
Electronics are continually evolving, driven by innovations in printed circuit board technology. Flexible PCBs have emerged as a revolutionary force, reshaping the PCB industry and influencing the design and functionality of countless electronic devices. Some believe that flexible PCBs are a relatively newer technology, but as we will see, that is not true. Since I'm an instructor, here's a short history lesson on how we got here and what we can expect.