Books

Featured Books

smt007 Magazine

Latest Issues

Current Issue

Test and Inspection

Test and inspection methods are undergoing rapid change. In this issue, we consider the influence of AOI, AI, and human eyes. How exactly are these pieces of the puzzle changing the role of test and inspection?

Chips Don't Float

In Europe and the U.S., legislation is under way to revitalize PCB fabrication and packaging. What is the status of this work, and how specifically does this change the industry landscape for EMS companies? What will help keep us afloat?

Flying High With Digital Twin

The opportunity to use manufacturing simulation as a test bed for job planning and process optimization brings continuous improvement into the modern age. This may be an all-or-nothing type of project, but it's worth the investment.

Columns

Latest Columns

||| MENU
Alpha & Enthone to Host LED Packaging Seminar in Taiwan
June 3, 2015 | Alpha
Estimated reading time: 2 minutes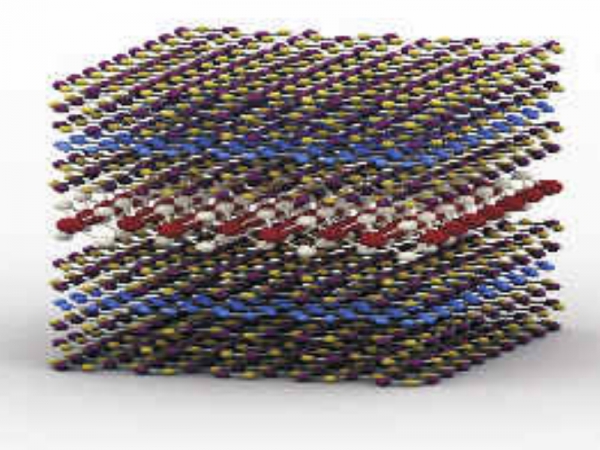 Alpha, the world leader in the production of electronic soldering and bonding materials, will co-organize a half day Advanced LED Packaging Materials Seminar with Enthone, on June 17th during the LED Taiwan Lighting Exhibition being held at the Taipei World Trade Center. Both Alpha and Enthone are business units of Alent plc.
The free seminar focuses on emerging and advanced LED packaging technologies and will specifically focus on advanced LED packaging interconnect materials for a range of LED applications.  The Alpha and Enthone teams will cover the following key topics:
Light Output Improvement
Sintered Silver Technology for High Thermal LED Die Attach
Wafer Level Technologies for Flip-Chip LED Interconnect
SMT Compatible Flip Chip Interconnect
High Reflectivity Surface Chemistries for Light Output Improvement
Reliability
High Creep Resistance Solder Alloys for Outdoor and Automotive Lighting
Enabling New Lighting Form Factors
Compliant Interconnects for Flexible and 3D Lighting
Interconnects for 3D Injection-molded Thermoplastics (MID)
Those in the LED community who would like more information on this seminar should contact  Ravi Bhatkal at rbhatkal@alent.com or Sam Chuang at schuang@alent.com.
To learn more about Alpha and our LED Technologies, please visit our site at alpha.alent.com.
About Alpha
Alpha, a business unit of Alent plc, is the global leader in the development, manufacturing and sales of innovative specialty materials used in a wide range of industry segments, including electronics assembly, power electronics, die attach, LED lighting, photovoltaics, semiconductor packaging, automotive and others.
With a unique global presence in over 30 locations throughout the Americas, Europe and Asia Pacific regions, Alpha supplies a full line of ALPHA® electronics assembly material products, including Solder Paste, Exactalloy® Solder Preforms, Cored Solder Wire Solder, Wave Soldering Fluxes, Bar Solder Alloys, and Stencils.  It offers die attach product technologies to the power electronics segment in its Argomax®, Atrox™, Maxrel™, and Fortibond™ brands.
For the LED segment, Alpha offers its Lumet™ products covering applications from die attach to systems assembly in the LED manufacturing process.  Alpha also offers product technologies for the Photovoltaic segment, including high performance liquid fluxes and solder alloys for producing standard ribbon and bus bar, as well as, liquid fluxes, solder pastes,  cored wire, conductive adhesives and preforms for use in used in PV module assembly. Also, Alpha's Advanced Materials unit is the leader in electronic polymers and solder materials for semiconductor packaging applications.
Since its founding in 1872, Alpha has been committed to developing and manufacturing the highest quality specialty materials.  For more information, visit www.alpha.alent.com.
---
Suggested Items
10/03/2023 | Indium Corporation
Indium Corporation, an international electronics materials refiner, smelter, manufacturer, and supplier, is proud to announce the acquisition of SAFI-Tech, a metal microcapsule technology innovator specializing in supercooling technology.
10/02/2023 | Indium Corporation
Indium Corporation Regional Product Manager Wisdom Qu will present at the iNEMI Workshop on Automotive Electronics on October 13, in Shenzhen, China.
09/29/2023 | Indium Corporation
Indium Corporation Regional Product Manager Wisdom Qu will present at the SMTA China South Technical Conference, held in conjunction with NEPCON Asia, on October 11 in Shenzhen, China.
09/28/2023 | Nolan Johnson, I-Connect007
The practical question around CHIPS Act development and electronics assembly is, "Will this change how we do business?" Indium Corporation's Dr. Andy Mackie sat down with Nolan Johnson to share what he sees as emerging answers to that question from his perspective as an expert in electronics assembly and packaging, and as a participant in standards development through IPC, JEDEC, and SEMI.
09/27/2023 | Nihon Superior Co. Ltd.
Nihon Superior Co. Ltd. is pleased to announce that Keith Sweatman, the company's Senior Technical Advisor, will deliver a presentation titled "A Path to Ductile Low-Temperature Solders for Mass Production of Electronic Assemblies" at the upcoming SMTA International conference and exposition.