Books

Featured Books

smt007 Magazine

Latest Issues

Current Issue

Economic Headwinds

This issue takes stock of the current economic outlook and how companies are using current conditions to move themselves through technological evolutions, workforce shifts, and financial changes. Even with these headwinds, there's forward progress to be made.

Attracting New Talent

To get different results in staffing, you must change how you define, promote and recruit your job opportunities. How do you become magnetic to high-quality early-career candidates?

Test and Inspection

Test and inspection methods are undergoing rapid change. In this issue, we consider the influence of AOI, AI, and human eyes. How exactly are these pieces of the puzzle changing the role of test and inspection?

Columns

Latest Columns

||| MENU
Mayson Brooks Joins Akrometrix LLC as President & CEO
June 30, 2015 | Akrometrix LLC
Estimated reading time: 1 minute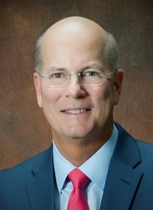 Akrometrix LLC, the leader in elevated temperature surface characterization, is pleased to announce that Mayson Brooks has joined the company as President & CEO, effective July 6, 2015. Brooks brings significant experience in semiconductor inspection and metrology for both front and back-end applications, especially in advanced packaging, which is an excellent fit for the strategic direction of Akrometrix.
Most recently Brooks was SVP, Worldwide Sales, Marketing and Field Operations for Rudolph Technologies, and has held several other senior positions at Rudolph in general management, sales, marketing and customer service. His global experience will be of benefit as Akrometrix expands its worldwide presence and markets served.
Brooks has a BS from the United States Naval Academy, MBA from the University of North Carolina and completed the General Management Program at the Harvard Business School. He will be located at Akrometrix's Atlanta office.
Timothy J. Purdie, current Akrometrix president & CEO, announced last October that it was time for a smooth transition to a new president & CEO who had the capacity to move the company to the next level of success. Purdie will remain a member of the Akrometrix Board of Directors. 
Mr. Purdie stated, "I have enjoyed working with industry leaders that have helped propel Akrometrix to become the leader in warpage management programs within the electronic marketplace. The greatest benefit has been working with the team members of Akrometrix, without which we could never have achieved the success we enjoy today. However, while I have enjoyed major successes with the company, it is time to move closer to my family and spend some quality time with each of them."
For more information about Akrometrix, visit www.akrometrix.com.
About Akrometrix LLC
Akrometrix LLC, the leader in elevated temperature surface characterization, was founded in 1993 by Dr. Charles Ume, a Professor and Director of the Advanced Electronic Packaging and Laser Processing Laboratory, at the George W. Woodruff School of Mechanical Engineering, Georgia Institute of Technology, Atlanta, Georgia.  Headquartered in Atlanta, Akrometrix supports over 250 equipment installations worldwide.  For more information, contact Akrometrix at info@akrometrix.com.
---
Suggested Items
11/27/2023 | Amphenol Invotec
Amphenol Invotec a leading manufacturer of advanced, high technology printed circuit boards, is proud to announce this month that it has achieved ISO/IEC 27001 certification for its information security management.
11/27/2023 | Linköping University
Linköping university has been granted six million SEK from the Swedish Innovation Agency (Vinnova) for the research project Catena-D (Circular and resource-efficient value chain systemically enabled with AI and digital thread).
11/15/2023 | ZDI
Zero Defects International [ZDI] has announced their participation as an exhibitor at the SMTA Silicon Valley Expo and Tech Forum. It will be held at Building 3 on the FLEX campus located at 727 Gibralter Drive, Milpitas, CA.  Expo time and date:  8:30 a.m., Thursday, December 7, 2023.
10/23/2023 | Gartner, Inc.
Gartner, Inc. revealed its top strategic predictions for 2024 and beyond. Gartner's top predictions explore how generative AI (GenAI) has changed executive leaders' way of thinking on every subject and how to create a more flexible and adaptable organization that is better prepared for the future.
10/18/2023 | Hentec Industries/RPS Automation
Hentec Industries/RPS Automation, a leading manufacturer of selective soldering, lead tinning and solderability test equipment, announces that it has published a technical paper describing hot solder dip processing.