Books

Featured Books

smt007 Magazine

Latest Issues

Current Issue

Test and Inspection

Test and inspection methods are undergoing rapid change. In this issue, we consider the influence of AOI, AI, and human eyes. How exactly are these pieces of the puzzle changing the role of test and inspection?

Chips Don't Float

In Europe and the U.S., legislation is under way to revitalize PCB fabrication and packaging. What is the status of this work, and how specifically does this change the industry landscape for EMS companies? What will help keep us afloat?

Flying High With Digital Twin

The opportunity to use manufacturing simulation as a test bed for job planning and process optimization brings continuous improvement into the modern age. This may be an all-or-nothing type of project, but it's worth the investment.

Columns

Latest Columns

||| MENU
Mayson Brooks Joins Akrometrix LLC as President & CEO
June 30, 2015 | Akrometrix LLC
Estimated reading time: 1 minute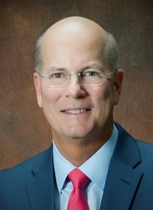 Akrometrix LLC, the leader in elevated temperature surface characterization, is pleased to announce that Mayson Brooks has joined the company as President & CEO, effective July 6, 2015. Brooks brings significant experience in semiconductor inspection and metrology for both front and back-end applications, especially in advanced packaging, which is an excellent fit for the strategic direction of Akrometrix.
Most recently Brooks was SVP, Worldwide Sales, Marketing and Field Operations for Rudolph Technologies, and has held several other senior positions at Rudolph in general management, sales, marketing and customer service. His global experience will be of benefit as Akrometrix expands its worldwide presence and markets served.
Brooks has a BS from the United States Naval Academy, MBA from the University of North Carolina and completed the General Management Program at the Harvard Business School. He will be located at Akrometrix's Atlanta office.
Timothy J. Purdie, current Akrometrix president & CEO, announced last October that it was time for a smooth transition to a new president & CEO who had the capacity to move the company to the next level of success. Purdie will remain a member of the Akrometrix Board of Directors. 
Mr. Purdie stated, "I have enjoyed working with industry leaders that have helped propel Akrometrix to become the leader in warpage management programs within the electronic marketplace. The greatest benefit has been working with the team members of Akrometrix, without which we could never have achieved the success we enjoy today. However, while I have enjoyed major successes with the company, it is time to move closer to my family and spend some quality time with each of them."
For more information about Akrometrix, visit www.akrometrix.com.
About Akrometrix LLC
Akrometrix LLC, the leader in elevated temperature surface characterization, was founded in 1993 by Dr. Charles Ume, a Professor and Director of the Advanced Electronic Packaging and Laser Processing Laboratory, at the George W. Woodruff School of Mechanical Engineering, Georgia Institute of Technology, Atlanta, Georgia.  Headquartered in Atlanta, Akrometrix supports over 250 equipment installations worldwide.  For more information, contact Akrometrix at info@akrometrix.com.
---
Suggested Items
09/29/2023 | Hannah Nelson & Paige Fiet -- Column: The New Chapter
Tribal knowledge is important and quite common in the electronics manufacturing industry—for good reason. Many engineers, technicians, and operators have formed their careers around building PCBs. Some even worked alongside the founding fathers of electronics. Newer, young minds stand on the shoulders of this knowledge base. As a process engineer, I work with operators who have been coating panels with solder mask longer than I've been alive. Some know the exact coating parameters required for the toughest of designs. To watch them hand-screen panels is like learning the nuances of a family recipe handed down through generations.
09/11/2023 | Qualcomm Technologies, Inc.
Qualcomm Technologies, Inc. today announced that it has entered into an agreement with Apple Inc. to supply Snapdragon® 5G Modem?RF Systems for smartphone launches in 2024, 2025 and 2026.
08/16/2023 | I-Connect007 Editorial Team
In this interview with I-Connect007, Phil Voglewede, director of the Omron Advanced Automation Lab at Marquette University, shares his thoughts on the evolution of digital twin concepts for manufacturing processes and how that related to his lab's research.
08/11/2023 | DARPA
Current approaches for quantum computing, sensing, communications, and signal-processing rely on superconducting electronic devices that can manipulate or process information at quantum levels of precision.
08/07/2023 | Dana Korf -- Column: Dana on Data
The March issue of Design007 Magazine took on the topic of tribal knowledge. The magazine posed this question: Is tribal knowledge friend or foe? The articles generally discussed the value and concern of having a significant amount of knowledge locked into peoples' heads. Articles also discussed how that knowledge can be transferred into automation for both repeatability, quality, and manufacturing cycle time reduction.