Changing the Face of Displays…One Button at a Time
July 14, 2015 | Barry Matties, I-Connect007
Estimated reading time: 9 minutes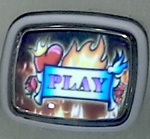 Recently, at the Society for Information Display (SID) show in Silicon Valley, I had the chance to meet with Michael Detarando, president and CEO of Incom and Emilijo Mihatov, business development manager at Fairlight. Incom produces fused fiber optics with a new polymer process that replaces traditional glass fiber optics. This allows the creation of new applications, and for OEMs it changes the way they can build human control interfaces. Emilijo explains how Fairlight is incorporating this technology into their famous products for the recording and broadcast industries, along with other applications such as elevator control panels.
Barry Matties: Michael, why don't you start with an overview of Incom.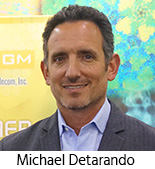 Michael Detarando: Incom is the world's largest supplier of fused fiber optic solutions. We've been in business for 44 years, enabling innovation in the medical, scientific, display and defense industries. At the SID show, we're here demonstrating the ability to take standard displays and present dynamic content in locations that are traditionally difficult to provide information. We can look at this button deck here for a gaming machine, and there's one large LCD in the back with fiber optic buttons that brings the information to the surface and then creates what gives you the equivalent of a menu-driven display off of a single display.
It has the benefits of a touchscreen, which allows you a lot of versatility on content and on presentation, yet still gives you the tactical feedback on the buttons so you know you pressed something. For this, people just want the physical feel of hitting a button in a slot machine, but for other applications people need a heads-up type of display where you press the button without having to actually look down to do it.
Matties: I see. Would that be for military and such?
Detarando:  It could be for military, but even in places like your car. The touchscreens in your car are great, but you still have to consider the amount of time you have to be looking down to get your finger in the right spot and then lift it up again to actually execute that press; whereas with this, you might be able to put your hand on the button, wait until you're ready, and then press it. You could be looking up when you actually press down. It just creates a little bit more of a user interface benefit than what you traditionally get from a touchscreen. I'm still using a Blackberry because I like buttons. The versatility of touch along with the tactical feedback of a button is much better for me. We like to think that we can actually provide both of those with the technology that we have.
Matties: I think you're right; it's the tactile feature that's really important.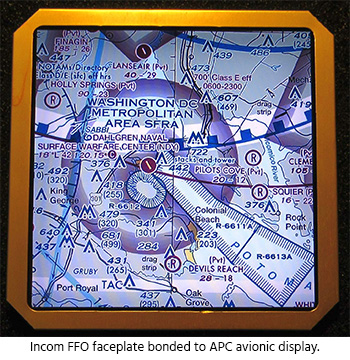 Detarando: And the durability. You can actually pound on this, but with a touchscreen you have to be more careful.
Matties: Are you building all the electronics behind this?
Detarando: No, Incom is building primarily just the fused fiber optic components that bring the information into the buttons.
Matties: I was looking at your offerings for the auto industry and I was impressed by your ability to bring your technology into various shapes and places. You're not constrained by the typical screen.
Detarando: A lot of people like to bring information inside of a knob and usually what you see is a rectangular display inscribed inside. We have that ability and we have parts in Bugatti, as well as development parts with other auto manufacturers like Audi, Mercedes, BMW, where we completely fill the knob 100% with information. There's zero dead space. You can do it using a commercially available display. You don't have to have something custom-made to fit inside your particular knob. Usually once you get down behind the knob there's plenty of real estate to stick a display inside.
Matties: It sounds like this is a really strong product.Page 1 of 3
---
Suggested Items
09/20/2023 | I-Connect007 Editorial Team
Panasonic's Darren Hitchcock spoke with the I-Connect007 Editorial Team on the complexities of moving toward ultra HDI manufacturing. As we learn in this conversation, the number of shifting constraints relative to traditional PCB fabrication is quite large and can sometimes conflict with each other.
09/19/2023 | Anaya Vardya -- Column: Standard of Excellence
In my last column, I discussed cutting-edge innovations in printed circuit board technology, focusing on innovative trends in ultra HDI, embedded passives and components, green PCBs, and advanced substrate materials. This month, I'm following up with the products these new PCB technologies are destined for. Why do we need all these new technologies?
09/18/2023 | ViTrox
ViTrox, which aims to be the world's most trusted technology company, is excited to announce that our trusted Sales Channel Partner (SCP) in Mexico, SMTo Engineering, S.A. de C.V., will be participating in SMTA Guadalajara Expo & Tech Forum. They will be exhibiting in Booth #911 from the 25th  to the 26th of October 2023,  at the Expo Guadalajara in Jalisco, Mexico.
09/18/2023 | Intel
Intel announced one of the industry's first glass substrates for next-generation advanced packaging, planned for the latter part of this decade.
09/18/2023 | Aidan Salvi -- Column: Facing the Future
I have been in and around circuit boards most of my life. I started 20 years ago in my family's PCB shop, leaving after a couple of years to start my own software company. About a year ago, I returned to the family business, and the first thing I noticed was that nothing had really changed. We were doing the same things in the same way as the day I left. After talking to several experts in the industry, I realized it was worse than that: The manufacturing of PCBs had not changed in 70 years.