Reading time ( words)
I-Connect007 Publisher Barry Matties recently met with Mark Cormier of Miraco Inc. to discuss the latest trends and drivers in the high-reliability segment, and their customers' increasing demand for quality.
Barry Matties: Mark, let's start with an overview of Miraco.
Mark Cormier: We design interconnects and source interconnects. Most of our business is created from the need for a custom interconnect. The vast majority of our opportunities (~85%) are in the medical and military fields that require Class 3 high-reliability solutions. Our commercial business is only 15% of our total business.
The military designs we do are mostly avionics. We've had history in the past with doing a lot of ordinance, but right now that's not our big driver. Our ITAR registration has helped improve our visibility to more military designs.
Our medical designs are predominately medical device types of products. We seem to do very well in that area. It is long lead time, long design cycle.
Matties: What sorts of needs do your customers currently have?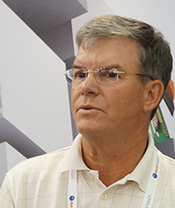 Cormier: Typically they need an interconnect and they are short of time, short of manpower, or short of material knowledge. Miraco's advantage is we're unbiased in the approach. We don't care if the design requires a flexible printed circuit, a flat flex cable or a wire harness. We can design and source any of the three options and have the capability of building the complete solution at either our North American facilities located in Manchester, New Hampshire or in Tijuana, Mexico. When volumes dictate, and with customer approval, we also have the option of building a full turnkey solution at our off-shore partner's facilities. In summary, our customers benefit from our local design capability, our global sourcing network, and our multiple assembly options while keeping the quality assurance group in Manchester, New Hampshire.
Matties: When we look at medical electronics, that's a fast-moving market with a lot of changes being made.
Cormier: Yes, it is fast moving, and it slows down because the design cycles are so long from when you do prototyping to actually getting it into production. We just delivered a prototype that got a first-time order for something that we've been working on for eight years. We understand the material traceability requirements that our medical customers operate under.
Matties: When you say design, are you talking about from concept?
Share
Suggested Items
05/17/2023 | I-Connect007
Now available on Spotify, Episode 2 of I-Connect007's new podcast, On the Line with… features an interview with Susan Kayesar of Siemens. Kayesar addresses cloud applications and sustainability, as well as some key, new best practices that emerge from using a cloud-based platform for business operations software systems.
05/03/2023 | Barry Matties, I-Connect007
Barry Matties chats with both Dale Lee and Alexander Noggle, a college student attending SMTA Houston Expo & Tech Forum, about the need to listen to the past but keep an eye on the future, especially when it comes to understanding technology. For now, Dale says, get out and gain as much industry experience as possible.
06/22/2022 | Nolan Johnson, I-Connect007
Nolan Johnson recently spoke with Duane Benson at Milwaukee Electronics and Screaming Circuits. Duane was pointing out a trend in moving designs into production, which he termed "revise or wait." This excerpt provides a preview of our exploration of similar topics involving supply chain issues, lead times, and proceeding forward despite the supply challenges.