Reading time ( words)
I-Connect007 Publisher Barry Matties recently met with Mark Cormier of Miraco Inc. to discuss the latest trends and drivers in the high-reliability segment, and their customers' increasing demand for quality.
Barry Matties: Mark, let's start with an overview of Miraco.
Mark Cormier: We design interconnects and source interconnects. Most of our business is created from the need for a custom interconnect. The vast majority of our opportunities (~85%) are in the medical and military fields that require Class 3 high-reliability solutions. Our commercial business is only 15% of our total business.
The military designs we do are mostly avionics. We've had history in the past with doing a lot of ordinance, but right now that's not our big driver. Our ITAR registration has helped improve our visibility to more military designs.
Our medical designs are predominately medical device types of products. We seem to do very well in that area. It is long lead time, long design cycle.
Matties: What sorts of needs do your customers currently have?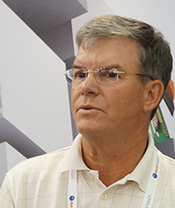 Cormier: Typically they need an interconnect and they are short of time, short of manpower, or short of material knowledge. Miraco's advantage is we're unbiased in the approach. We don't care if the design requires a flexible printed circuit, a flat flex cable or a wire harness. We can design and source any of the three options and have the capability of building the complete solution at either our North American facilities located in Manchester, New Hampshire or in Tijuana, Mexico. When volumes dictate, and with customer approval, we also have the option of building a full turnkey solution at our off-shore partner's facilities. In summary, our customers benefit from our local design capability, our global sourcing network, and our multiple assembly options while keeping the quality assurance group in Manchester, New Hampshire.
Matties: When we look at medical electronics, that's a fast-moving market with a lot of changes being made.
Cormier: Yes, it is fast moving, and it slows down because the design cycles are so long from when you do prototyping to actually getting it into production. We just delivered a prototype that got a first-time order for something that we've been working on for eight years. We understand the material traceability requirements that our medical customers operate under.
Matties: When you say design, are you talking about from concept?
Share
Print
Suggested Items
04/21/2021 | Sagi Reuven and Zac Elliott, Siemens Digital Industries Software
Companies have been collecting data in large volumes. Highly varied data from manufacturing operations comes in quickly that needs to be validated, and its value prioritized so that it can be turned into something useful—transformed from big data to smart data. The amount of data available has grown exponentially into big data. Twenty years ago, a PCB work order resulted in 100 data records, megabytes of data; today, it is 10 billion records, terabytes of data. The investment in collecting this data and storing it is high. However, without a way to analyze the data, without analytics, it will not result in ROI.
04/14/2021 | John R. Watson, Altium
Most PCB designers know precisely how Captain James T. Kirk felt because we often feel the same way when starting a new design. We are launching into something that we ultimately don't know how it will turn out. We don't know the difficulties we'll face or problems we'll need to fix. While we can control the design process and use our skills to make reasonable decisions, there are often huge hazards awaiting us in the "unknown." One worsening problem for all designers is component procurement.
01/27/2021 | Dana Korf, Korf Consultancy
I-007e recently released a highly informative series of short webinars called Implementing Digital Twin Best Practices from Design Through Manufacturing presented by industry expert Jay Gorajia, the Director of Siemens Global Digital Manufacturing Services. The webinar is an excellent overview how data that is generated using a digital twin model can be effectively utilized to improve business execution using the Siemens tool suite.