Books

Featured Books

pcb007 Magazine

Latest Issues

Current Issue

Finding Ultra

New demands on PCB fabrication, namely advanced packaging, ultra high density interconnect (UHDI), and new specialty materials, are converging, changing the landscape of our business. Is it time to start paying close attention to this convergence?

Developing a Strategy

A solid strategy is a critical part of success. This month, we asked some of the top industry leaders and business strategy "gurus" to share their thoughts on developing strategies.

Winning With TQM

In this issue, we explore how TQM has entered the DNA of continuous improvement disciplines, and the role leadership transformation plays in this. If you've ever competed against a TQM company, you understand their winning advantage.

Columns

Latest Columns

||| MENU
Estimated reading time: 4 minutes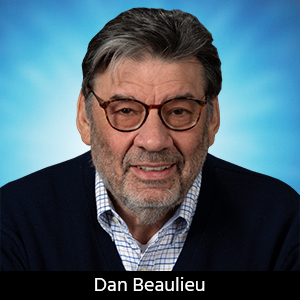 August 10, 2015
It's Only Common Sense: Marketing Makes Selling Superfluous
From Peter Drucker: The aim of marketing is to make selling superfluous. The aim of marketing is to know and understand the customer so well that the product or service fits her and sells itself. Ideally marketing should result in a customer who is ready to buy….the right motto for business management should increasingly be "from selling to marketing."
And that's from Peter Drucker, one of the world's greatest business authorities. He goes on to ask, "Are your products and services meeting the actual needs of your customers? If not, does this explain your marketing difficulties?"
All good thoughts and suggestions from the very best, and yet when it comes to the PCB industry, most of our companies, perhaps more than half of them, do no marketing whatsoever. The discussion with these companies is seldom about what kind of marketing direction they should take, or what their marketing strategy should be, or how they should spend their marketing budget. Nay, not at all. The discussion only gets as far as why they should be doing any marketing at all. This is a very sad state of affairs indeed.
That's right. Even with so many companies struggling and on the brink of extinction, the debate is still whether or not they should do any marketing. (By the way, all of these PCB manufacturers have severe bookings issues; the argument can be made that not a single PCB manufacturer in North America has enough business.)
Is this you? Do you see yourself here? If so then you are just the person I want to talk to.
Look, in the simplest of terms, let me say: YOU HAVE NO BUSINESS…YOU ARE GOING OUT OF BUSINESS…NO ONE KNOWS WHO YOU ARE AND WHAT YOU DO. And then ask yourselves, "How's that no marketing strategy going for ya?"
And don't get me started on whether or not you should have a sales team. That's another rant for another day. For now let's talk about marketing.
And by marketing, I mean having a plan for getting your story out to the marketplace. The first thing you do involves figuring out exactly who you are and what you do, and then you figure out exactly who needs what you do. Then you develop a plan of action for telling the people who need what you do that you do it.
That's it. There is nothing very mysterious or difficult about that.
If you opened a new restaurant in your town the first thing you would do is decide what kind of restaurant it would be. Then you would decide on a name for the restaurant, paint a sign for your restaurant, and then you would put an ad in the newspaper telling people about your restaurant. Pretty obvious, right? How would people know about your restaurant if you didn't do that? Now we're talking about a restaurant in your own town where an argument could be made that people would find your restaurant by driving by it, or by word of mouth. But it would not be prudent to just depend on that. Instead, you would get your name out there anyway you could to lure customers to your restaurant.
OK, now you have a PCB shop, your prospective customers are all over the country. Chances are they are not going to find you by driving by your shop. They are not going to find you by word of mouth. No, they are going to find you through your marketing efforts, ads, articles, press releases, mailings, newsletters, social media, your participation at trade shows, and any other method of getting your name in front of the right people. That's how they are going to find you and that's how you will win business.
Sorry, there just is no other way. If you keep doing nothing, then that is exactly what you are going to get…nothing.
So, the choice is yours. You can keep doing what you're doing. You can keep buying equipment that is going to sit idle because you don't have enough business. You can hold on to your opinions that you don't like marketing and are not going to spend any money on marketing. You can redo your website for the twentieth time. You can keep telling yourself that you can't afford to spend money on marketing right now, but when things get better maybe you'll think about it. (This is tantamount to saying that you have cancer but don't have the money to go to a doctor right now, but when you get better you'll be able to go to that doctor.) Or you can finally take a stand. That's right. Stand up, look in the mirror and shout, "Stop the insanity!"
Start marketing your business. The choice is yours.
Look, I am so tired of talking about this…I am so tired of writing about this…I am so tired of watching shop after shop go out of business on a weekly basis that I am willing to help out in any way that I can. If you are serious about developing a marketing plan for your company, contact me.
I'll send you a good, solid marketing plan free of charge, no strings attached. It's your just for the asking. And once you have it, all you have to do is follow the simple step-by-step instructions and you too can have a good, solid marketing plan. And that's only common sense.