Books

Featured Books

smt007 Magazine

Latest Issues

Current Issue

Chips Don't Float

In Europe and the U.S., legislation is under way to revitalize PCB fabrication and packaging. What is the status of this work, and how specifically does this change the industry landscape for EMS companies? What will help keep us afloat?

Flying High With Digital Twin

The opportunity to use manufacturing simulation as a test bed for job planning and process optimization brings continuous improvement into the modern age. This may be an all-or-nothing type of project, but it's worth the investment.

Artificial Intelligence

In this issue, we (and AI) explored how and when artificial intelligence plays a role in manufacturing today. Whether on the factory floor, or in the front office, AI applications are emerging and changing how we approach planning, processes and problem solving.

Columns

Latest Columns

||| MENU
OK International Appoints Allen Zou to Director of Sales for Asia
August 19, 2015 | OK International
Estimated reading time: 1 minute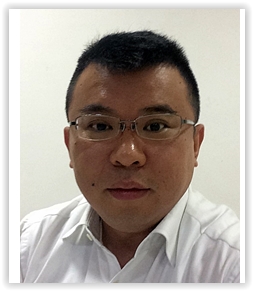 OK International today announced that it has hired a new Director of Sales for Asia. Allen Zou will assume this role as Ian Orpwood moves back to the OK International corporate office to assume the role of Director of Sales for the Americas in October. 

Mr. Zou has been in the electronics industry for nearly 20 years, most recently as the Sales Director for the APEX Tool Group. During this time he was responsible for the Weller and Erem product lines. Prior to his time at APEX, he worked for Teradyne, Siemens and Panasonic in various sales management positions. Zou has a degree in Automation Control from the Shanghai University of Engineering Science and an MBA from the University of Canberra. 
"Allen is a seasoned professional with a proven successful track record in the electronic assembly business in Asia," commented Bryan Gass, Vice President of Global Sales and Marketing. "His knowledge of the Asia market will be valuable in further developing OK International's relationships with our end-user customers. It's a pleasure to welcome such an experienced professional to our organization."
Mr. Zou assumes all sales responsibilities for the Metcal and Techcon brands in Asia. He will be based in the Dover Shanghai office and will report directly to Bryan Gass. 
About OK International

OK International is a leading global supplier of soldering tools and equipment for production assembly. The product range includes bench top soldering and desoldering tools, array package rework equipment, fluid dispensing systems and accessories, and fume extraction systems.
OK International is committed to understanding the product needs of its customers and supplies professional grade products that are innovative, reliable, price competitive and easy to use. Through a global sales channel, OK International provides expert product support and responsive customer service, with localization to meet regional market needs.
---
Suggested Items
09/19/2023 | Andy Shaughnessy, Design007
Rigid-flex assembly brings its own set of issues, but designers can do quite a bit to make things easier on their downstream brethren. We asked IPC instructor Kris Moyer to give us the lowdown on DFA for rigid-flex circuitry.
09/07/2023 | Emerald EMS
Emerald EMS, an innovative solutions provider, is pleased to announce plans to exhibit in Booth #3815 at MD&M Minneapolis, scheduled to take place Oct. 10-11, 2023, at the Minneapolis Convention Center in Minneapolis, MN.
09/06/2023 | Yamaha Robotics
Yamaha Robotics will display the latest-generation 1 STOP SMART SOLUTION at A3.323 at Productronica 2023, bringing together the complete set of new YR series printers, surface-mounters and inspection machines.
09/06/2023 | ViTrox
ViTrox, which aims to be the world's most trusted technology company, is excited to announce that we will be participating in SMTA International (SMTAi), at Hall B, Booth #1316 at the Minneapolis Convention Center, MN, USA. SMTAi, the Midwest's Largest Electronics Manufacturing Event, will take place on the 10th and 11th of October 2023.
08/29/2023 | MacDermid Alpha
MacDermid Alpha Electronic Solutions, a leader in integrated technologies and materials for the electronics industry, will present and showcase their advanced solutions for die, package, and die top-side attach at PCIM Asia, held at Shanghai New International Expo Center - SNIEC, 29 - 31 August 2023.