Books

Featured Books

smt007 Magazine

Latest Issues

Current Issue

Chips Don't Float

In Europe and the U.S., legislation is under way to revitalize PCB fabrication and packaging. What is the status of this work, and how specifically does this change the industry landscape for EMS companies? What will help keep us afloat?

Flying High With Digital Twin

The opportunity to use manufacturing simulation as a test bed for job planning and process optimization brings continuous improvement into the modern age. This may be an all-or-nothing type of project, but it's worth the investment.

Artificial Intelligence

In this issue, we (and AI) explored how and when artificial intelligence plays a role in manufacturing today. Whether on the factory floor, or in the front office, AI applications are emerging and changing how we approach planning, processes and problem solving.

Columns

Latest Columns

||| MENU
Creation Technologies Welcomes Cong. Paul Ryan in Wisconsin Facility
September 3, 2015 | IPC
Estimated reading time: 2 minutes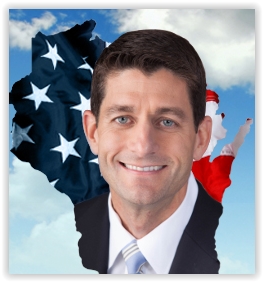 Today, Congressman Paul Ryan (R-WI-1), Chairman of the House of Representatives Committee on Ways and Means, met with executives and employees of IPC-member company Creation Technologies at the company's manufacturing facility in Oak Creek, Wisconsin. Coordinated by IPC, the world's leading association for electronics manufacturing companies, this visit is part of a nationwide effort to inform policymakers about legislative and regulatory issues that affect the electronics manufacturing industry.
"Creation Technologies is on the cutting edge of our economy. They're promoting innovation and creating the jobs of the 21st century. We've got to streamline the regulatory process so more manufacturers in southeast Wisconsin can expand opportunity from the bottom up," said Congressman Paul Ryan.
With facilities across the United States, Canada, Mexico, and China, Creation Technologies has decades of experience designing, manufacturing, and providing customized supply chain solutions to original equipment manufacturers (OEMs) around the world. Today's site visit included a tour of the facility, and provided discussions with industry insiders on issues including fostering innovation, emerging markets, and regulatory compliance.
"Today, we were delighted to host Congressman Ryan, Chairman of the House of Representatives Committee on Ways and Means," said Eric Bohnsack, general manager of Creation Technologies in Oak Creek, Wisconsin. "On behalf of Creation Technologies, and IPC, I thank him for his visit to see first-hand the advanced manufacturing taking place right here at Creation Technologies in Wisconsin. We look forward to working with the Chairman to ensure that sound tax policies are enacted by Congress to help keep businesses in America globally competitive."
Rep. Ryan's visit was part of IPC's "Meet the Policymakers" program, through which IPC government relations staff arrange opportunities for IPC member-companies to host elected officials at company locations. This is the third visit in 2015 by a Member of Congress to Creation Technologies' facilities. On April 8, U.S. Rep. Tim Walz (D-MN-1) visited Creation Technologies' facility in St. Peter, Minnesota and on August 13, U.S. Rep. Sam Johnson (R-TX-3) visited their facility in Plano, Texas. IPC member companies interested in hosting a legislator should contact IPC Vice President of Government Relations John Hasselmann at JohnHasselmann@ipc.org.
About IPC
IPC is a global industry association based in Bannockburn, Ill., dedicated to the competitive excellence and financial success of its 3,700 member companies which represent all facets of the electronics industry, including design, printed board manufacturing, electronics assembly and test. As a member-driven organization and leading source for industry standards, training, market research and public policy advocacy, IPC supports programs to meet the needs of an estimated $2 trillion global electronics industry. IPC maintains additional offices in Taos, N.M.; Washington, D.C.; Atlanta, Ga.; Stockholm, Sweden; Moscow, Russia; Bangalore and New Delhi, India; Bangkok, Thailand; and Qingdao, Shanghai, Shenzhen, Suzhou, Chengdu and Beijing, China.
About Creation Technologies
Creation Technologies is an award-winning global Electronics Manufacturing Services provider creating transformative solutions for OEMs in the Industrial & Instrumentation, Medical, Communications & Wireless, Computing & Media, Transportation, Defense, Security & Aerospace and Energy & Environmental industries. In 16 locations across Canada, USA, Mexico and China, Creation provides end-to-end solutions including product design, rapid prototyping, manufacturing and fulfillment to its customers across North America and worldwide.
---
Suggested Items
09/20/2023 | PRNewswire
ICZOOM Group Inc., a B2B electronic component products e-commerce platform, provided details on the Company's accelerated growth and steady market expansion strategy, as the Company leverages its strengthened balance sheet and fortified global brand following its successful listing on Nasdaq earlier this year.
09/20/2023 | Murray Percival Company
The Murray Percival Company proudly unveils its latest promotion, spotlighting its range of depanelizers.
09/20/2023 | Austin American Technology (AAT)
Austin American Technology (AAT) is proud to announce its pivotal role as a key sponsor for the on-camera interviews conducted by Justin Cody Worden for What's New in Electronics (WNIE) at SMTA International 2023, October 10-11 in Minneapolis, MN.
09/20/2023 | I-Connect007 Editorial Team
In chapter 5 of 'The Printed Circuit Designer's Guide to... Manufacturing Driven Design', the author, Max Clark, looks at transparent collaboration and examines the adoption of cloud-based platforms. He writes, "If the electronics manufacturing industry focuses on formats alone, they are looking backwards, resolving the problems of yesterday and limiting industry advancement in this fundamental area."
09/19/2023 | I-Connect007 Editorial Team
As expected, the U.S. Department of Commerce is actively administering to the $53 billion of funding in the CHIPS Act. A key committee in this process is the CHIPS Act Industrial Advisory Committee (IAC). Recently IPC vice president and chief technology officer Matt Kelly offered a printed circuit board and system-wide perspective to the IAC, part of the ongoing advocacy efforts being undertaken by IPC and other organizations, and later answered some questions about what he presented and how it was received.