Books

Featured Books

smt007 Magazine

Latest Issues

Current Issue

Economic Headwinds

This issue takes stock of the current economic outlook and how companies are using current conditions to move themselves through technological evolutions, workforce shifts, and financial changes. Even with these headwinds, there's forward progress to be made.

Attracting New Talent

To get different results in staffing, you must change how you define, promote and recruit your job opportunities. How do you become magnetic to high-quality early-career candidates?

Test and Inspection

Test and inspection methods are undergoing rapid change. In this issue, we consider the influence of AOI, AI, and human eyes. How exactly are these pieces of the puzzle changing the role of test and inspection?

Columns

Latest Columns

||| MENU
Creation Technologies Welcomes Cong. Paul Ryan in Wisconsin Facility
September 3, 2015 | IPC
Estimated reading time: 2 minutes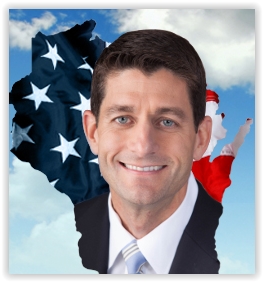 Today, Congressman Paul Ryan (R-WI-1), Chairman of the House of Representatives Committee on Ways and Means, met with executives and employees of IPC-member company Creation Technologies at the company's manufacturing facility in Oak Creek, Wisconsin. Coordinated by IPC, the world's leading association for electronics manufacturing companies, this visit is part of a nationwide effort to inform policymakers about legislative and regulatory issues that affect the electronics manufacturing industry.
"Creation Technologies is on the cutting edge of our economy. They're promoting innovation and creating the jobs of the 21st century. We've got to streamline the regulatory process so more manufacturers in southeast Wisconsin can expand opportunity from the bottom up," said Congressman Paul Ryan.
With facilities across the United States, Canada, Mexico, and China, Creation Technologies has decades of experience designing, manufacturing, and providing customized supply chain solutions to original equipment manufacturers (OEMs) around the world. Today's site visit included a tour of the facility, and provided discussions with industry insiders on issues including fostering innovation, emerging markets, and regulatory compliance.
"Today, we were delighted to host Congressman Ryan, Chairman of the House of Representatives Committee on Ways and Means," said Eric Bohnsack, general manager of Creation Technologies in Oak Creek, Wisconsin. "On behalf of Creation Technologies, and IPC, I thank him for his visit to see first-hand the advanced manufacturing taking place right here at Creation Technologies in Wisconsin. We look forward to working with the Chairman to ensure that sound tax policies are enacted by Congress to help keep businesses in America globally competitive."
Rep. Ryan's visit was part of IPC's "Meet the Policymakers" program, through which IPC government relations staff arrange opportunities for IPC member-companies to host elected officials at company locations. This is the third visit in 2015 by a Member of Congress to Creation Technologies' facilities. On April 8, U.S. Rep. Tim Walz (D-MN-1) visited Creation Technologies' facility in St. Peter, Minnesota and on August 13, U.S. Rep. Sam Johnson (R-TX-3) visited their facility in Plano, Texas. IPC member companies interested in hosting a legislator should contact IPC Vice President of Government Relations John Hasselmann at JohnHasselmann@ipc.org.
About IPC
IPC is a global industry association based in Bannockburn, Ill., dedicated to the competitive excellence and financial success of its 3,700 member companies which represent all facets of the electronics industry, including design, printed board manufacturing, electronics assembly and test. As a member-driven organization and leading source for industry standards, training, market research and public policy advocacy, IPC supports programs to meet the needs of an estimated $2 trillion global electronics industry. IPC maintains additional offices in Taos, N.M.; Washington, D.C.; Atlanta, Ga.; Stockholm, Sweden; Moscow, Russia; Bangalore and New Delhi, India; Bangkok, Thailand; and Qingdao, Shanghai, Shenzhen, Suzhou, Chengdu and Beijing, China.
About Creation Technologies
Creation Technologies is an award-winning global Electronics Manufacturing Services provider creating transformative solutions for OEMs in the Industrial & Instrumentation, Medical, Communications & Wireless, Computing & Media, Transportation, Defense, Security & Aerospace and Energy & Environmental industries. In 16 locations across Canada, USA, Mexico and China, Creation provides end-to-end solutions including product design, rapid prototyping, manufacturing and fulfillment to its customers across North America and worldwide.
---
Suggested Items
12/08/2023 | TT Electronics
TT Electronics, a leading provider of global manufacturing solutions and engineered technologies, announced today that one of its Asia electronics manufacturing facilities has received approval from the Food and Drug Administration (FDA), through its premarket approval (PMA) supplement evaluation process, to manufacture Class IIa devices on behalf of global medical OEM customers.
12/07/2023 | VDL Groep
VDL Groep has strengthened its position in the high-quality electronics market. The industrial family business with its head office in Eindhoven has acquired Rena Electronica from Zundert.
12/05/2023 | HANZA
HANZA AB has signed an agreement to acquire all shares in Orbit One AB, a Swedish company that offers contract manufacturing of electronics and electromechanics. Orbit One has annual sales of approximately SEK 1.1 billion with an operating profit (EBITA) of approximately SEK 70 million.
12/05/2023 | IPC
Electronics industry sentiment improved during November with demand sentiment also taking a solid step up over the last 30 days per IPC's November 2023 Global Sentiment of the Electronics Supply Chain Report.
12/05/2023 | Robert Erickson and Lorena Villanueva, IPC
About 200 kilometers (125 miles) north of Mexico City lies Queretaro, an area rich in history, with stone streets and public squares, and which twice has been the country's capital. But it's also quickly becoming a global capital of electronics manufacturing, especially aeronautics, and was the location for the first IPC Day Mexico this past June.