Books

Featured Books

pcb007 Magazine

Latest Issues

Current Issue

Finding Ultra

New demands on PCB fabrication, namely advanced packaging, ultra high density interconnect (UHDI), and new specialty materials, are converging, changing the landscape of our business. Is it time to start paying close attention to this convergence?

Developing a Strategy

A solid strategy is a critical part of success. This month, we asked some of the top industry leaders and business strategy "gurus" to share their thoughts on developing strategies.

Winning With TQM

In this issue, we explore how TQM has entered the DNA of continuous improvement disciplines, and the role leadership transformation plays in this. If you've ever competed against a TQM company, you understand their winning advantage.

Columns

Latest Columns

||| MENU
Mentor Debuts Version 8.1 of ODB++ Product Model for PCB Mfg
September 10, 2015 | PRNewswire
Estimated reading time: 3 minutes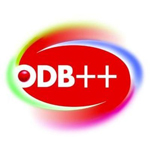 Mentor Graphics Corporation has announced the newest version of the industry-leading ODB++ intelligent product model, a single and open data structure for transferring printed circuit board (PCB) designs into data for fabrication, assembly and test. The version 8.1 of the ODB++ product model format provides a unique virtual documentation capability that seamlessly translates all data files, drawings, and documents from PCB design through the manufacturing flow.
This open product model format eliminates the need to create and validate disparate documentation content, supporting all electronic design automation (EDA) tool flows. Users of the new ODB++ version will be able to share all the necessary manufacturing instructions as electronic data, making new product introduction (NPI) more efficient for all partners in the supply chain.
The idea behind virtual documentation content is to replace a disparate set of drawings, documents and instructions with data elements that allow the recipient tool to automate the planning and execution of the manufacturing process preparation actions.  An example would be to define the solder mask finish color within the ODB++ product model so that a PCB fabricator can automatically generate the process, material and routing instructions for that individual  factory.
The ODB++ product model also includes support for EDA-based design net connectivity shorts. In many designs, one or more nets are intentionally shorted into a single net; the ODB++ product model now carries that net attribute so that all downstream processes can be streamlined and automated. The lack of such net characterization has been a limitation of existing data formats, resulting in wasted efforts between design and manufacturing.
Additionally, content for rigid-flex buildup zones to define regions within the basic stack-up (either unique or within the same region) on the board can be carried forward into analysis and in the actual material-based stack-up definition. This feature delivers accurate impedance calculations, using tools such as the Frontline InStack for this capability.  By accurately identifying the physical boundary of different stack-up areas for a rigid-flex circuit, the correct DFM rules can be applied automatically, and rigid-flex circuit manufacturers can easily and accurately calculate the impedance values for the circuit using their choice of materials.
Supporting All Intelligent Product Model Formats
Mentor Graphics and the Valor Division have a proven legacy regarding the lean NPI hand-off from design to manufacturing, including stewardship of the ODB++ product model. A new format known as the IPC-2581 standard has emerged for organizing and conveying PCB designs from CAD tools to CAM systems for fabrication and assembly. Mentor is extending its support to the IPC-2581 Consortium and accompanying format standardization efforts.
"Mentor is the market leader for PCB design software and provides a best-in-class solution for NPI. With our latest ODB++ intelligent product model format, we now offer customers a complete and open design-through-manufacturing ecosystem," stated A.J. Incorvaia, vice president and general manager of Mentor Graphics Systems Design Division. "Our mission is to provide our customers with the best tools and technologies to increase overall product quality and productivity. This includes support for ODB++ and IPC-2581, giving our customers a choice in data exchange formats for hand-off to manufacturing."
"I am very pleased that Mentor Graphics has chosen to participate in the IPC-2581 consortium. Both Mentor's successful ODB++ experiences and the successes of the IPC-2581 consortium make a winning combination in our country's efforts to optimize the design-to-manufacturing ecosystem.  I look forward to witnessing the progress of this exciting and challenging effort," said Gary Ferrari, technical support director, FTG Circuits.
Most Widely Adopted Data Format Worldwide
With over 18,000 global members and over 60 partners to implement and develop the ODB++ product model format as the de facto standard, it is supported by all computer aided manufacturing (CAM) systems sold over the past ten years. A lean NPI process encompasses DFM-validated (clean) product model transfer between tools in the design-to-manufacturing ecosystem – it's not just about a data format. Around 80% of all boards used in the world are Valor® ODB++ compliant because of alignment within the ecosystem. The ODB++ Solutions Alliance was developed for the PCB manufacturing implementers and supporters, offering free software tools, specifications, documentation, and forums for users.
About Mentor Graphics
Mentor Graphics Corporation is a world leader in electronic hardware and software design solutions, providing products, consulting services and award-winning support for the world's most successful electronic, semiconductor and systems companies. Established in 1981, the company reported revenues in excess of $1.24 billion.
---
Suggested Items
09/21/2023 | Thermaltronics USA, Inc.
Thermaltronics USA, Inc., a globally acclaimed manufacturer of Precision Soldering Robots and innovative Curie point soldering systems, is excited to announce its participation in the highly anticipated SMTA Guadalajara Expo & Tech Forum, scheduled to take place from October 25-26, 2023.
09/20/2023 | ULT AG
At this year's productronica, the world's leading trade show for electronics manufacturing, ULT will present a brand new extraction solution for solder fumes and vapor.
09/20/2023 | Hentec Industries/RPS Automation
Hentec Industries/RPS Automation, a leading manufacturer of selective soldering, component lead tinning and solderability test equipment, announces that it has added assembly and production staff members to its team to accommodate its recent increase in sales and order demand.
09/19/2023 | SMTA
SMTA is honored to announce Qais Qasaimeh, a graduate student at Auburn University, has been selected as the winner of the 2023 Charles Hutchins Educational Grant.
09/14/2023 | SHENMAO
SHENMAO America, Inc. is proud to introduce its latest innovation in response to the growing demand for ultra-thin packages in the electronics industry.