Books

Featured Books

pcb007 Magazine

Latest Issues

Current Issue

Finding Ultra

New demands on PCB fabrication, namely advanced packaging, ultra high density interconnect (UHDI), and new specialty materials, are converging, changing the landscape of our business. Is it time to start paying close attention to this convergence?

Developing a Strategy

A solid strategy is a critical part of success. This month, we asked some of the top industry leaders and business strategy "gurus" to share their thoughts on developing strategies.

Winning With TQM

In this issue, we explore how TQM has entered the DNA of continuous improvement disciplines, and the role leadership transformation plays in this. If you've ever competed against a TQM company, you understand their winning advantage.

Columns

Latest Columns

||| MENU
Gardien Becomes Largest Military Suitability Lab in US with Addition of Denver Test Center
September 15, 2015 | Gardien Group
Estimated reading time: 2 minutes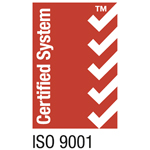 At Gardien our aim is to  be recognized for our exceptional quality knowledge and standards. With this in mind we're proud to announce the addition of our Gardien Services Denver Test Center to the Defense Logistics Agency's list of Suitability Labs for Printed Circuit Board Electrical Test.
The DLA's suitability list recognizes PCB electrical test companies that meet specific requirements as set out by the US military.
"We as Gardien have continued to focus in achieving our goals regarding ISO and MIL Suitability. We are continuing to achieve suitability in MIL 31032, 50884 and 55110, along with our ISO 9001:2008," said Todd Kolmodin, Gardien Services USA's VP of quality. "As of today we have seven test centers approved by the DLA and seven Test Centers registered ISO9001:2008. The DLA pushes us to maintain the highest standards and our recent audit of Denver reaffirms our continued success in these areas.  Whether in Asia, US, Canada or the UK our goal is the same.  With our addition of Denver, Gardien has become the dominant Suitability resource listed with the DLA for Electrical Testing of Printed Wiring Boards. We are the experts and we rely on one another.  My goals are to bring us together as a global team. With Mr. Meraw now heading Global Quality and R&D we have better resources and focus to set in stone our brand and reliability that if you choose Gardien you can be assured that we have your back."
Niraj Patel, Senior Vice President of Gardien Services USA, added, "I'm pleased with our continued expansion of Lab Suitability and ISO9001:2008. It takes a lot of dedication and focus to stay abreast on the latest requirements and specifications. Our team never stops investigating the methodology and requirements to assure our customers are receiving the highest quality that Gardien Services has proven to provide. Congratulations to our Denver team and to all our dedicated staff for their unrelenting efforts.
As we continue to work together as a group and share our expertise we will continue to gain knowledge and be able to learn from the examples set in each Test Center. This in turn will strengthen our infrastructure so as to provide outstanding support and service to our customers worldwide."
About Gardien
The Gardien Group is the world's largest provider of independent quality assurance services to the PCB manufacturing industry.  From small batch testing in one of the company's 25 facilities located throughout Asia, North America and Europe, to fully integrated inspection within a PCB production environment, Gardien's 500 employees serve customers supplying the automotive, defense, telecommunications, aerospace, medical, computer and industrial markets worldwide.
---
Suggested Items
09/25/2023 | HyRel
HyRel Technologies, a global provider of quick turn semiconductor modification solutions, proudly announces that it earned the prestigious AS9100 certification.
09/18/2023 | RTX
RTX business Collins Aerospace has been selected by BAE Systems as the provider for Large Area Display technology to be integrated into the cockpits of future Eurofighter Typhoon aircraft.
09/18/2023 | IPC
IPC Day France: Aerospace Electronics is an aerospace-focused networking event featuring key industry experts from NASA and Airbus and will take place on October 2, 2023 . 
09/14/2023 | CONFIDEE
CONFIDEE, a leading PCB partner, proudly announces its recent achievement of AS9120 certification. This prestigious certification highlights the company's commitment to excellence, quality, and customer satisfaction, making it a preferred choice for all defence and aerospace needs.
09/13/2023 | Hentec Industries/RPS Automation
Hentec Industries/RPS Automation, a leading manufacturer of selective soldering, lead tinning and solderability test equipment, is pleased to announce that Sinclair Manufacturing has purchased Pulsar solderability testing and Photon steam aging systems for installation in their Chartley, Massachusetts facility.