Books

Featured Books

pcb007 Magazine

Latest Issues

Current Issue

Finding Ultra

New demands on PCB fabrication, namely advanced packaging, ultra high density interconnect (UHDI), and new specialty materials, are converging, changing the landscape of our business. Is it time to start paying close attention to this convergence?

Developing a Strategy

A solid strategy is a critical part of success. This month, we asked some of the top industry leaders and business strategy "gurus" to share their thoughts on developing strategies.

Winning With TQM

In this issue, we explore how TQM has entered the DNA of continuous improvement disciplines, and the role leadership transformation plays in this. If you've ever competed against a TQM company, you understand their winning advantage.

Columns

Latest Columns

||| MENU
Car Talk
September 17, 2015 | Andy Shaughnessy, PCBDesign007
Estimated reading time: 1 minute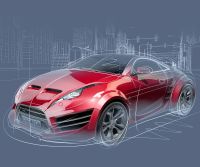 Cars now have exponentially more electronic features than a decade ago, and automotive electronics is one of the "driving" forces in electronics design and manufacturing. Yes, the automotive electronics segment has exploded. Early cars didn't have much in the way of electronics. Even in 1950, electronics made up only 1% of a car's cost. (That was probably just the Philco AM radio.) But that figure is expected to hit 35% in 2020, and 50% in 2030.
The global automotive electronics market is forecast to hit $314.4 billion by 2020, and that means a whole lot of PCBs.
And that's where we come in! This issue of The PCB Design Magazine features a cover story "Automotive Systems Design: a Support Engineer's Perspective," written by Monica Andrei of Continental Automotive Systems. As a design support engineer, she supports 1,700 PCB designers across dozens of countries, speaking a variety of languages. In this article, Andrei explains in detail how Continental transitioned from a traditional PCB design structure to a true systems design approach.
We're also bringing you a feature article by Mentor Graphics' Michael Ford, "The Challenges of Being Competitive in Automotive Electronics Manufacturing". Ford explains how the automotive electronics landscape continues to evolve, as well as the effects of various economic, compliance, and legislative elements on this market.
And we have a feature by Tom O'Connor and James G. McLeish of DfR Solutions, "Physics of Failure Durability Simulations for Automotive Electronics". They explain how carmakers' design teams can use reliability physics to help predict how and why electronic systems, components and materials fail. Since the typical new car is chock-full of electronic systems and components, the potential for failure is greater than ever.
Some automotive analysts and technologists believe that within 100 years, everyone will own a self-driving car. These cars will stay in constant touch with each other, and accidents will become a thing of the past. Does that sound crazy? Maybe, but it's not impossible. One thing is certain: Automotive electronics is one of the "driving" forces in the PCB community.
Click Here To Read The September Issue of The PCB Design Magazine
---
Suggested Items
09/21/2023 | Dymax
Dymax, a leading manufacturer of light-curing materials and equipment, will exhibit in booth 1526 at SMTA International 2023 in Minneapolis, MN, from October 10-11.
09/21/2023 | Altus Group
Altus Group, a leading supplier of capital equipment and services to the electronics manufacturing industry, has signed an agreement with SMT Thermal Discoveries to distribute its advanced reflow soldering and thermal technology solutions in Ireland.
09/21/2023 |
Intraratio, a provider of enterprise software solutions, is pleased to announce that Ryan Gamble, CEO and Founder of Intraratio, will deliver an informative keynote presentation at SMTA International 2023. T
09/20/2023 | PRNewswire
ICZOOM Group Inc., a B2B electronic component products e-commerce platform, provided details on the Company's accelerated growth and steady market expansion strategy, as the Company leverages its strengthened balance sheet and fortified global brand following its successful listing on Nasdaq earlier this year.
09/20/2023 | Murray Percival Company
The Murray Percival Company proudly unveils its latest promotion, spotlighting its range of depanelizers.