Singapore PC Market Growth Driven by Mobile PCs in 1H of 2015
September 25, 2015 | Gartner, Inc.
Estimated reading time: 1 minute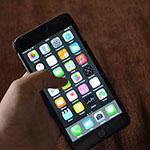 PC shipments in Singapore totaled 588.300 units in the first half of 2015, a 12 percent increase over the same period last year, according to Gartner, Inc.
"Growth was driven by mobile PCs as shipments increased 18.4 percent compared to the same period a year ago, while desk-based PCs declined 2.3 percent, " said Lillian Tay, principal research analyst at Gartner. "The boost in the first half of 2015 came from the education and government segments for PC replacement project deliveries, while the aggressive prices (sub US$300) in the less than 13 inch screen notebooks, and availability of new hybrid models, stimulated consumer purchases."
Among the top 5 vendors (see table 1), HP and Apple were the two vendors that gained market share in the first half of 2015 (see Table 1). HP's success was attributed to the project wins and a new mobile PC models line-up. Apple's introduction of the new Macbook helped the company gain share.
PC shipments in Singapore are expected to total 1.17 million units in 2015, a 7.4 percent increase over 2014. The second half of 2015 will be marginally better than second half 2014 due to subdued local economic conditions; the slowdown in professional market device replacement activity and a push-out in consumer purchases till early 2016 when more PC models will be available based on Intel's 6th generation CPU architecture.  
Additional information is available in the Gartner report "Market Share: Final PCs, Ultramobiles and Mobile Phones, All Countries, 2Q15 Update." And Forecast: PCs, Ultramobiles and Mobile Phones, Worldwide, 2012-2019, 3Q15 Update"
About Gartner
Gartner, Inc. (NYSE: IT) is the world's leading information technology research and advisory company. The company delivers the technology-related insight necessary for its clients to make the right decisions, every day. From CIOs and senior IT leaders in corporations and government agencies, to business leaders in high-tech and telecom enterprises and professional services firms, to technology investors, Gartner is the valuable partner to clients in approximately 10,000 distinct enterprises worldwide. Through the resources of Gartner Research, Gartner Executive Programs, Gartner Consulting and Gartner Events, Gartner works with every client to research, analyze and interpret the business of IT within the context of their individual role. Founded in 1979, Gartner is headquartered in Stamford, Connecticut, USA, and has 7,100 associates, including more than 1,500 research analysts and consultants, and clients in 90 countries.
---
Suggested Items
11/28/2023 | Preeya Kuray -- Column: Material Insight
On May 11, 2023, Reps. Blake Moore (R-UT) and Anna Eshoo (D-CA) introduced the Protecting Circuit Boards and Substrates (PCB) Act to Congress. In October, I had the great pleasure of discussing the bipartisan Protecting Circuit Boards and Substrates Act with Congressman Moore, who represents Utah's First Congressional District. He shared his thoughts on how supporting and investing in the domestic PCB industry can help bolster American security.
11/27/2023 | Real Time with...productronica
Koh Young's Harald Eppinger talks about the company's technology for the semiconductor and advanced packaging market and how they address the challenges introduced by reflective components and micro solder deposits.
11/27/2023 | PRNewswire
Since its isolation in 2004, graphene has received widespread attention as a 'wonder' material, with the reported potential to enable a whole host of next-generation technologies, some of which would not be out of place in the latest sci-fi blockbuster.
11/27/2023 | GOEPEL Electronics
The US branch of GÖPEL electronic is proud to announce the addition of David Kalaidjian as the new National Sales Development Manager.
11/24/2023 | Messe München
Messe München's electronics network with the world's leading trade fairs electronica and productronica is expanding its partnership with SEMI, the global semiconductor industry association, in India.